Tieu Vy is Miss Vietnam 2018, when she put on the crown of power, she was only 18 years old. During her tenure and even after the end of her term, Tieu Vy always brings a source of fresh energy, is free from market problems and actively participates in charity activities. On August 23, Miss Tieu Vy officially turned 22 years old. Without a lavish party, "Miss Gen Z" enjoyed her new age with family members.
On this special occasion, Miss Tieu Vy shared that she had just faced many difficulties and challenges, but fortunately had relatives and friends to accompany her, so she overcame them all. Miss born in 2000 said: "In the weakest moments of my life, I had wonderful relatives and friends. Vy is very grateful to those who have stayed, always understanding and always by my side and helping me. Vy's spirit is stronger. There are things that come and go, people who come and go very quickly, every thing that comes to life gives Vy lessons, maturity and strength. believe that good things will come to me when I learn to love myself, believe in myself, and vow to love whatever happens to my life. people say it's good for me".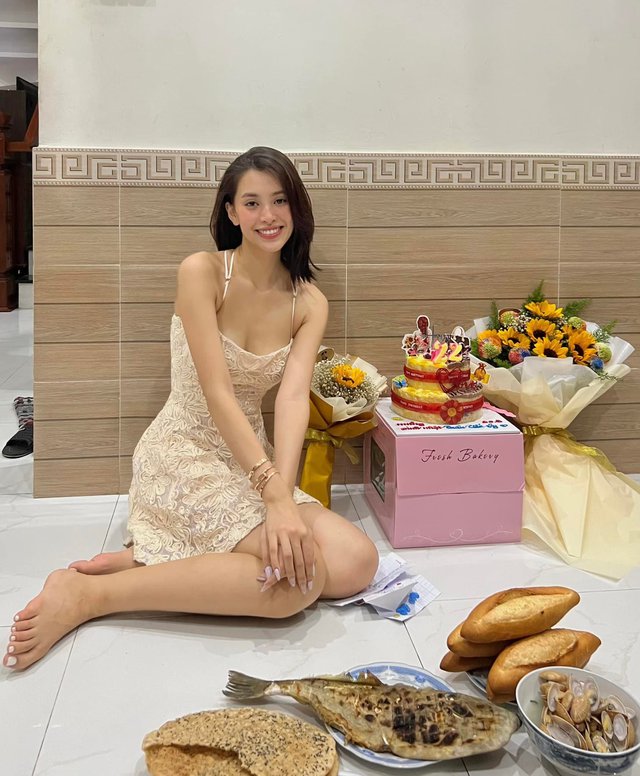 Miss Tieu Vy celebrates her 22nd birthday with her family
At the new age milestone, the Miss Vietnam 2018 beauty queen sent a message to her parents: "Thank you life because at the age of 22, you still have a father and mother to call, and a family to return to. Over the years, I have tried a lot, today is the day to mark a more mature year. Wishing myself will have light and happy years." This is also the rare time Tieu Vy shared her thoughts after 4 years as Miss.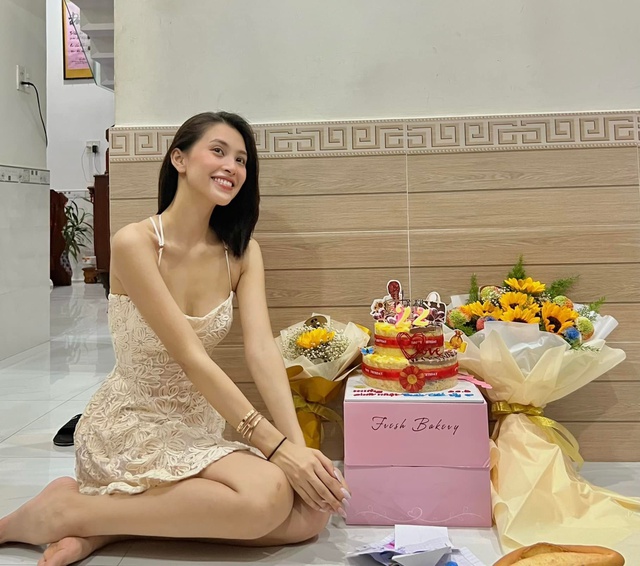 Tieu Vy is happy because she received the companionship of her parents during these difficult days
Miss Tran Tieu Vy once represented Vietnam to fight in the Miss World beauty arena, she achieved the top 30. Possessing a beautiful face and a proud spirit, Tieu Vy became the "muse" of many houses. Design and take on important positions in fashion shows.
In the past 4 years, Tieu Vy has proven herself worthy of the prestigious crown. Recently, the 10X queen has also entered the film industry and is expected to make a breakthrough.
Tieu Vy was crowned Miss Vietnam 2018 at the age of 18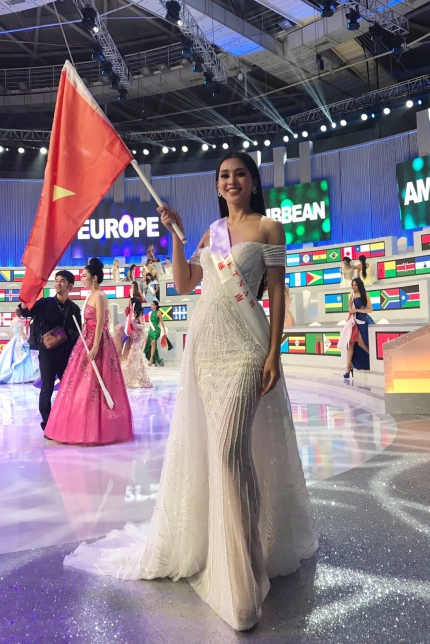 Not long after, Tieu Vy made an impression because she was so prominent in the Miss World contestants
Miss Tieu Vy's beauty is increasingly promoted after 4 years of coronation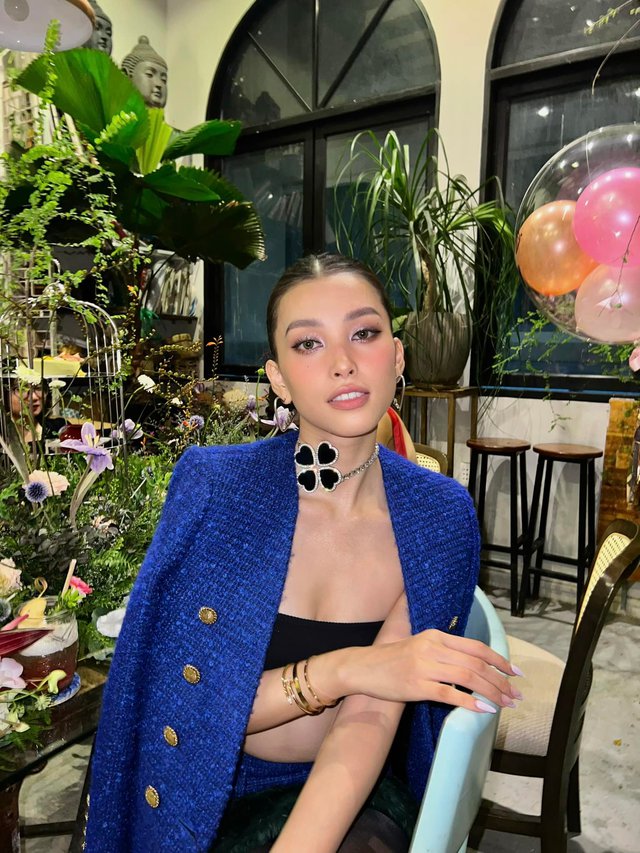 Tieu Vy has just entered the acting field and is supported by many audiences
Photo: NVCC