In some recently shared photos and videos, Bao Ngoc – 1st runner-up at Miss World Vietnam 2022 – is seen as having many actions to overwhelm Miss Mai Phuong such as walking first or sitting in the middle. This caused Bao Ngoc to receive many negative comments, saying that she should restrain herself so that Miss would shine more.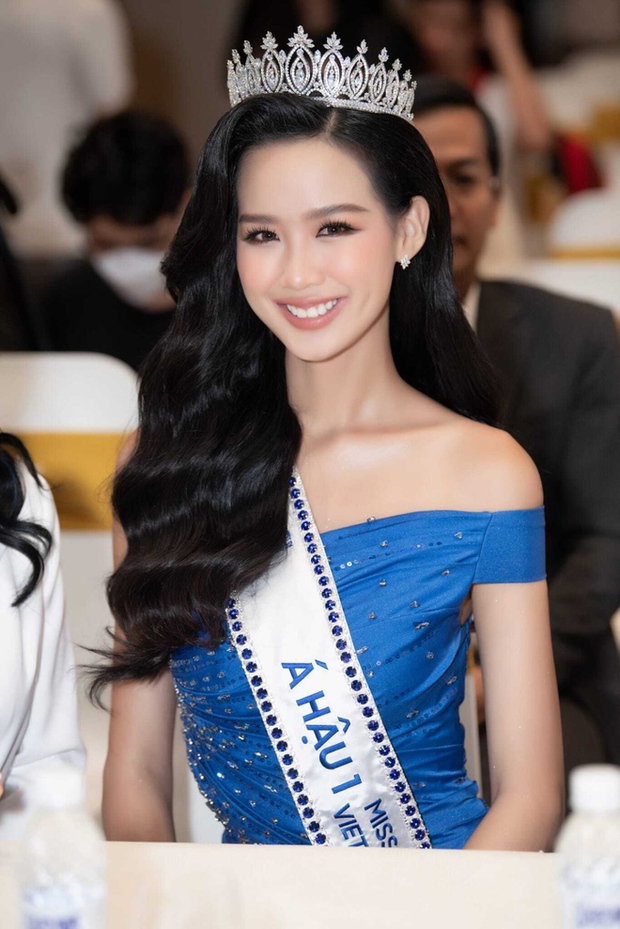 The 1st runner-up of Miss World Vietnam 2022 is said to be deliberately attracting attention.
In the face of conflicting information, businessman Pham Kim Dung, who is considered a "Miss tycoon" and is also the Chairman – Head of the Miss World Vietnam 2022 organizing committee, has defended runner-up Bao Ngoc. On her personal page, she said that she understood Bao Ngoc's personality quite well and affirmed that the runner-up behaved completely properly, there was no way to overwhelm Miss Mai Phuong as many people mistakenly believe.
Entrepreneur Pham Kim Dung also explained three situations that caused runner-up Bao Ngoc to be misunderstood: "One, at the first press conference after the coronation: the flowers and runner-ups were arranged at the discretion of the organizers, they did not arbitrarily choose their seats. In those positions, Miss Mai Phuong can sit in the center (for the chairperson's table on the stage) and sit near the middle aisle to the stage – it's an honorary sitting position to conveniently move to the stage, some pictures have intentionally cut me and the head of the jury to say that Bao Ngoc is sitting in the middle is wrong.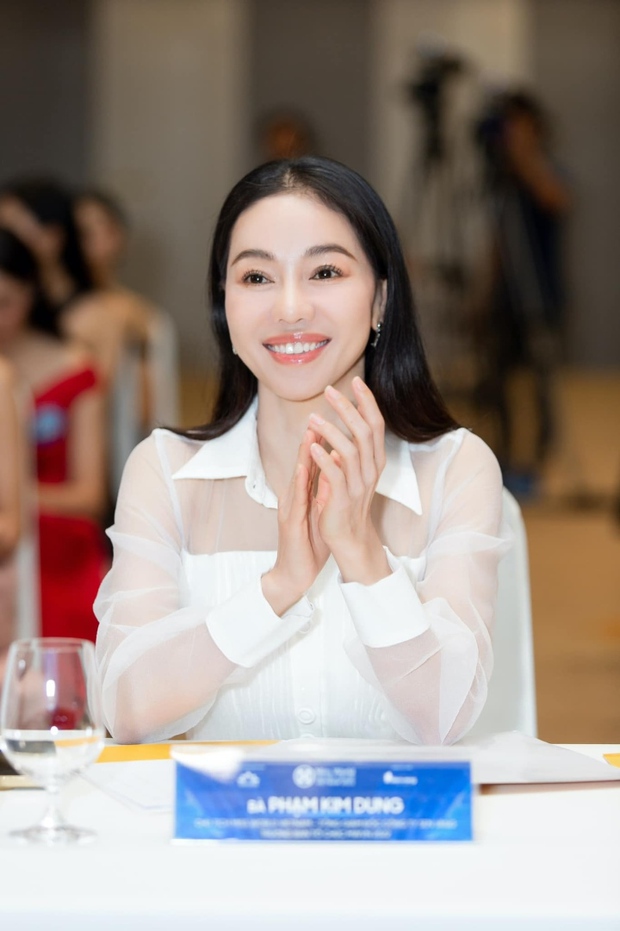 "Miss tycoon" Pham Kim Dung, who is behind the success of many beauties such as Miss Thuy Tien, Miss Luong Thuy Linh, runner-up Kieu Loan…
Second, when the car returned to the company headquarters, Bao Ngoc got off the bus first due to his sitting position and went to shake hands with familiar members of the BTC and fans. This meeting is 'going home', the meaning is to visit the unit that will manage them during their tenure, all present are company members, spectators and fans. so the atmosphere is very friendly, fun. After that, the top 3 all stood together to continue preparing to welcome Miss World Karolina. The girls were all delighted with the event, so the joy gave way to all the rituals.
Third, runner-up Bao Ngoc purposely knelt down to be equal to the two of you when taking pictures – it was a cute and innocent action. Bao Ngoc is 1m85 tall, beautiful and talented, fluent in both Vietnamese and English languages, with a straightforward and strong personality, she is outstanding enough to not need to deliberately use tricks anymore to stand out more. – Ms. Dung shared.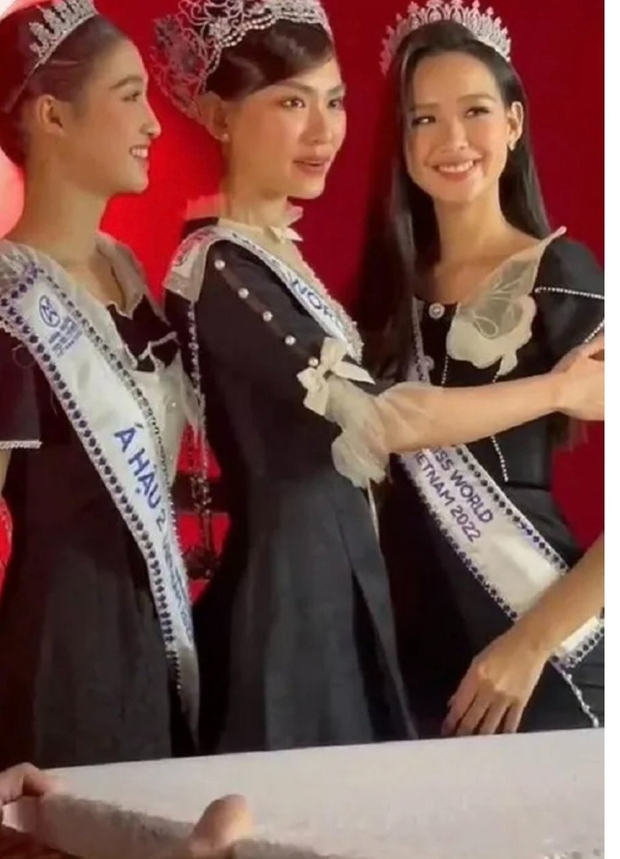 Because of her "terrible" height, Bao Ngoc had to stand low to take a beautiful picture with Miss Mai Phuong and 2nd runner-up Phuong Nhi.
Before the packed schedule of Top 3 Miss World Vietnam 2022, Bao Ngoc unfortunately had a viral fever and had to be hospitalized for treatment. In a post, Bao Ngoc felt disappointed that she could not complete the task, even though she had worked hard in the past few days, answering questions from the audience, despite her sore throat. can speak. Therefore, the beauty is quite sad when constantly receiving the "slightly unintentional and rude words" of a part of the public.
"Ngoc doesn't ask anyone to understand me, but assuming this doesn't happen to Ngoc but another girl, how would you feel?" – Bao Ngoc asked a question. She also once explained to the media that perhaps her height of 1.85m is the reason why she is easily noticed and misunderstood as Miss Mai Phuong's "wave".
Le Nguyen Bao Ngoc was born in 2001, currently studying at the International Faculty, Vietnam National University, Ho Chi Minh City. The beauty has an impressive body with an IELTS score of 8.0, marked by her ability to communicate fluently and intelligently.