Recently, on his personal page, rookie MONO posted a "teasing" clip for the stage he and his crew are making the MV. Although there has never been any official confirmation, many netizens have guessed that MONO is none other than Viet Hoang – Son Tung M-TP's younger brother – especially with a series of convincing evidences and signs. trust.
MONO team "teases" for the upcoming MV
In the teaser, it can be seen that the whole crew is working hard to make a pretty epic MV on set. Notably, instead of applying a green screen, MONO's crew made real scenes on the set, proving the "not-so-medium" investment level of this product.
On the evening of July 25, MONO also uploaded a curious photo with the image of a vinyl record. On the vinyl record are the names of 8 songs (Em Là, Kill Me, Waiting For You,…) attached to Morse codes with symbols corresponding to their names. Accordingly, in this debut, rookie MONO will release a studio album called 22 with 8 songs, not just 1 song.
Also remember one thing: if Son Tung has now entered his 10th year of musical activity, the S-list star of Vpop still has not had a proper studio album. Son Tung has just released an album that synthesizes previously released songs. And the male singer also revealed an album called We but five times seven times moved the release date, now it seems to have also… sunk into nothingness. As for MONO, if it's really Viet Hoang, right from the debut, there's a full album of 8 songs, which his brother has not been able to do!
Also on the morning of July 29, netizens discovered that a remarkable person had shared MONO's post with the intention of calling for support. This person also changed the information on his personal page to the role of manager for MONO – the rookie being questioned is Son Tung's younger brother about to debut. And this is drawing strong attention to netizens in general and Son Tung fans in particular.
It is known that this character used to be one of Son Tung's former managers, once holding an important position in M-TP Entertainment. She also has many moments of close colleagues with Son Tung that are often shared by the Sky fandom. However, this person has also left M-TP Entertainment for a while.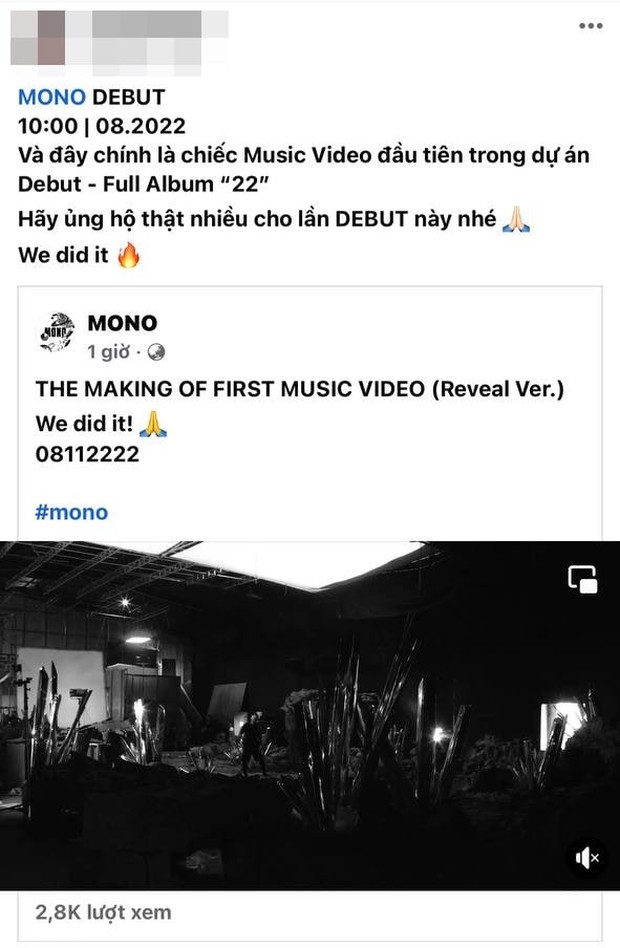 A post about MONO on the personal page of an "old person" at M-TP Entertainment
Although there is no official confirmation from MONO, but based on the hashtag he revealed, it can be quite certain that the debut MV of this mysterious rookie will be released on August 11 along with the MV. Albums 22 will probably be released shortly. The album will do producer onionn. – Music producer is extremely close and close to Son Tung, also left the company M-TP Entertainment – made.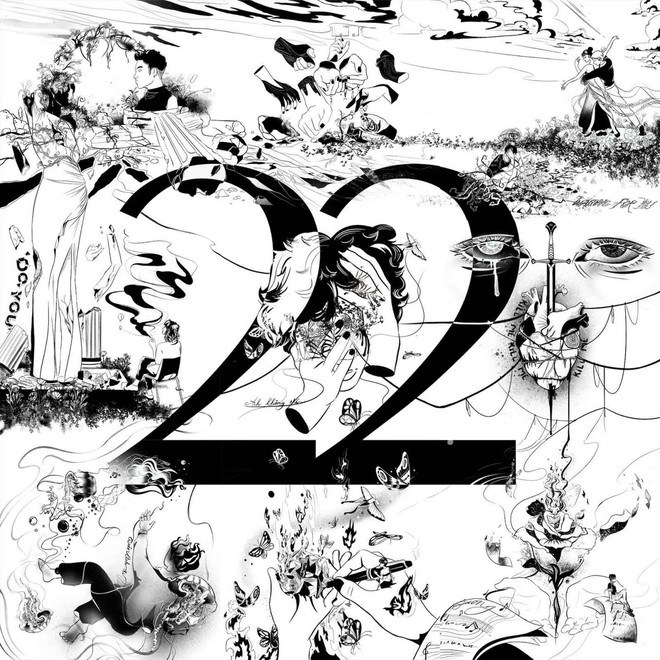 Source: NVCC
https://kenh14.vn/mono-tan-binh-nghi-la-viet-hoang-tung-hau-truong-chuan-bi-mv-hoanh-trang-lam-duoc-1-dieu-ma-anh-trai-10-nam-khong-lam-duoc-20220729175450481.chn