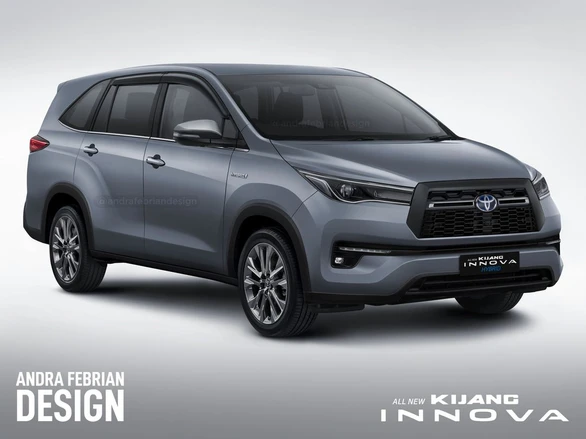 Sketch of the new Toyota Innova design – Photo: Andra Febrian Design
The new generation Toyota Innova, similar to the upcoming Vios 2023, will witness a comprehensive change in engineering compared to its predecessor.
Although it has been upgraded many times in the past 7 years (the previous generation was released in 2015), it's time for Toyota Innova to need a comprehensive new frame, to convince regional users when the car segment now has many difficult opponents to play.
Initial information appearing from the second quarter of this year confirms that the Toyota Innova 2024 will switch from the previous rear-wheel drive configuration to front-wheel drive, meaning the chassis will be a global TNGA.
By this August, the Otodriver confirmed that Toyota Innova 2024 will have only one gearbox option, automatic CVT type, replacing both the manual and 6-speed automatic versions used by the car before. In addition, the car engine is confirmed to have 2 types, 2.0L gasoline and hybrid.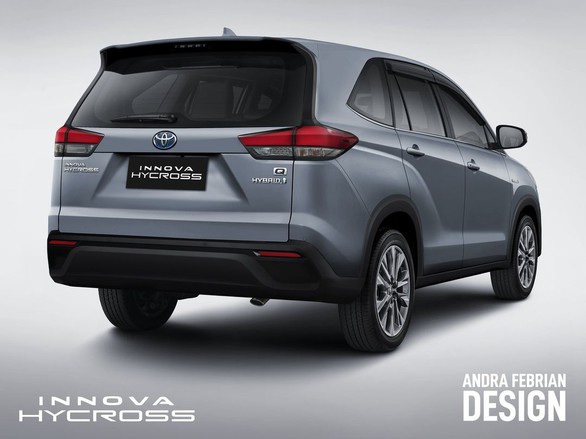 The information about the new Innova chassis and engine all shows that the car will choose the same mechanical frame as the Corolla Cross in the region – Photo: Andra Febrian Design
The specifications of all these equipment are unknown, but the source still predicts that the 2.0L engine is the Dynamic Force M20A used for many models in China such as Camry, C-HR, Corolla Cross, Harrier / Venza or RAV4.
Toyota Innova is one of the best-selling models of the Japanese brand in ASEAN markets, but in recent times has encountered significant competition from new rivals such as Mitsubishi Xpander or Suzuki XL7.
The third generation Toyota Innova will be launched in 2023.