On the afternoon of September 16, the functional forces moved Le Van Thuc (SN 1993, Lang Son) from Thai Nguyen to Hanoi and detained the subject for investigation into the act of murder. Initially, Thuc confessed that he had killed a young man with a knife on Lang Ha Street, then kidnapped a girl named T. (SN 1994, Yen Bai).
Specifically, at about 23:40 on September 15, Mr. NT (SN 1995, Hoan Kiem, Hanoi) took Ms. T. (SN 1994, Yen Bai) on Lang Ha street, Dong Da district when suddenly Le Van Thuc sat down. on the taxi asked the driver to rush forward to block the motorcycle of the 2 people.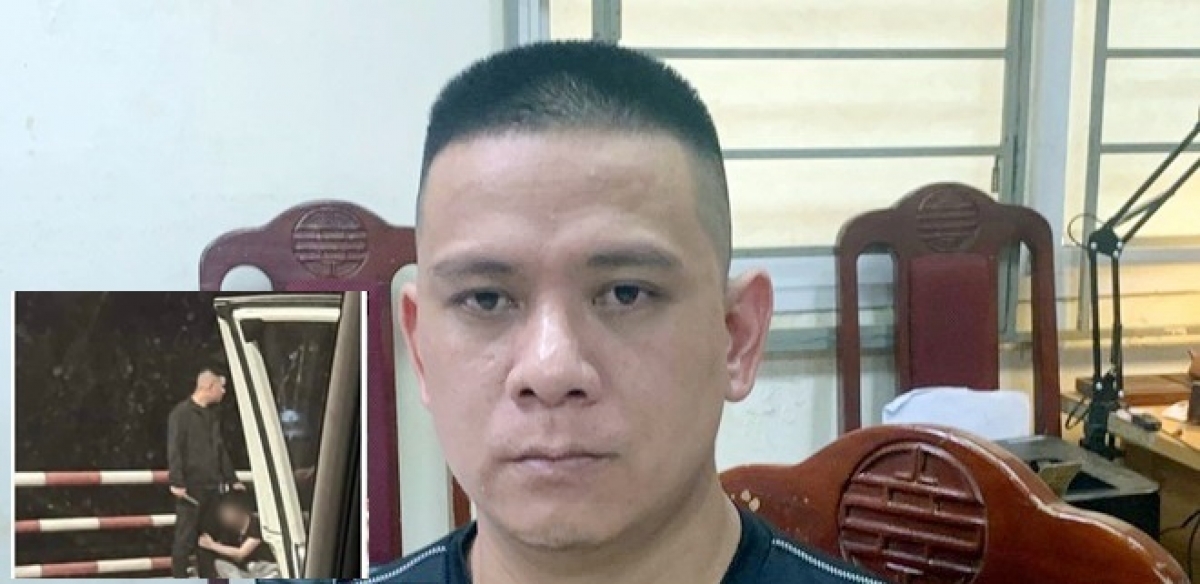 Le Van Thuc and the image of the killer using a knife to control Ms. T. on Gia Bay bridge. (Photo: provided by the police)
As soon as he got out of the car, Thuc pulled out a sharp knife and stabbed Mr. NT on the road. Mr NT later died from a severe chest wound.
The subject continued to use a knife to force Ms. T. to get into a taxi. When the car drove to the area of ​​​​Thai Nguyen city (Thai Nguyen province), Thuc asked the driver to stop in the middle of Gia Bay bridge connecting the two banks of Cau river.
Here, the subject grabbed the victim's hair and pulled her out of the car. Although the victim knelt down to beg, Thuc still stabbed the victim with a knife. After that, Thuc continued to take Ms. T. to escape.
Determining the seriousness of the case, Dong Da District Police coordinated with the Criminal Police Department, the Criminal Technical Department of the Hanoi City Police and other functional units to arrest the perpetrator.
On September 16, Dong Da District Police in collaboration with Thai Nguyen Provincial Police arrested Thuc when the subject was hiding at the gas station area, in Phu Luong district, Thai Nguyen province. The seized material is a knife. At the same time, the functional force urgently took the victim, Ms. T., to the emergency room.
Initially, subject Thuc confessed that he had killed the male victim and kidnapped Ms. T. stemming from an emotional conflict.