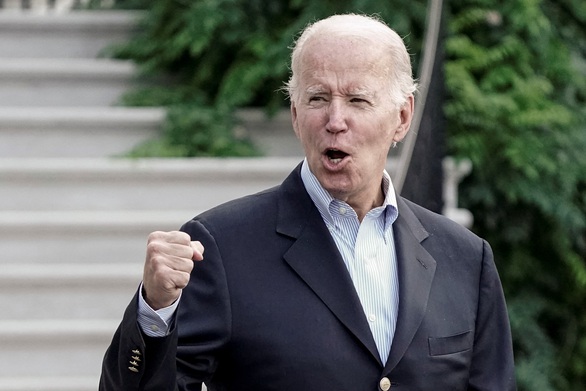 President Joe Biden at the White House in Washington DC, USA on August 7 as he prepares to depart for the state of Delaware – Photo: REUTERS
According to Reuters news agency, President Biden has completed isolation and left the White House for the first time in more than two weeks. He made the trip to his hometown of Delaware and reunited with his wife – First Lady Jill Biden.
Previously, President Biden had tested negative on August 6, but had to wait until the second negative test on August 7 to end the isolation.
Biden's doctor Kevin O'Connor said: "Mr Biden will return to public engagement and safe travel."
Mr. Biden flew to Delaware state on the morning of August 7 (local time).
"I feel fine," Biden, 79, told reporters outside the White House as he departed for Rehoboth Beach in Delaware.
Biden was quarantined at the White House after testing positive for COVID-19 for the first time on July 21. He tested positive again on July 30, in what Dr O'Connor described as a relapse seen in a small percentage of people taking the antiretroviral drug Paxlovid.
President Biden suffered from mild symptoms, including body aches and a cough. He was given a COVID-19 vaccine and booster shot.