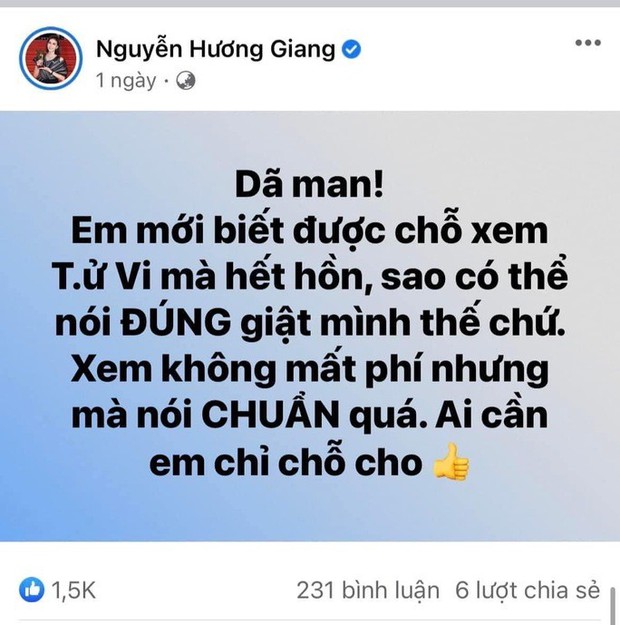 "Just been shown the place to see the horoscope but lost my soul, how can I say "YES" like that. It doesn't lose "money" (money) but it's so STANDARD. Who needs me to show you the place".
The above ad appeared on a series of personal pages and fanpages of famous people. From MC Van H (Nguyen Thanh Van), actor of the movie "The season of flowers finds again" G., actor Nguyen Lan P, writer 8X Nguyen Ngoc T, famous MC of the dating show Nguyen Tri Cat T., perform. member Luu L,…
It's not hard to see, all of these celebrities are getting ads for a horoscope teacher because the content posted on their profiles is the same as if it were just copy and paste. But what is more critical is that even when people are still concerned and always condemn "superstition", these people advertise openly.
Netizens went from bewildered to "furious" when witnessing the actions of these celebrities.
Most of the comments were critical and affirmed that "at this level, it is difficult to accept".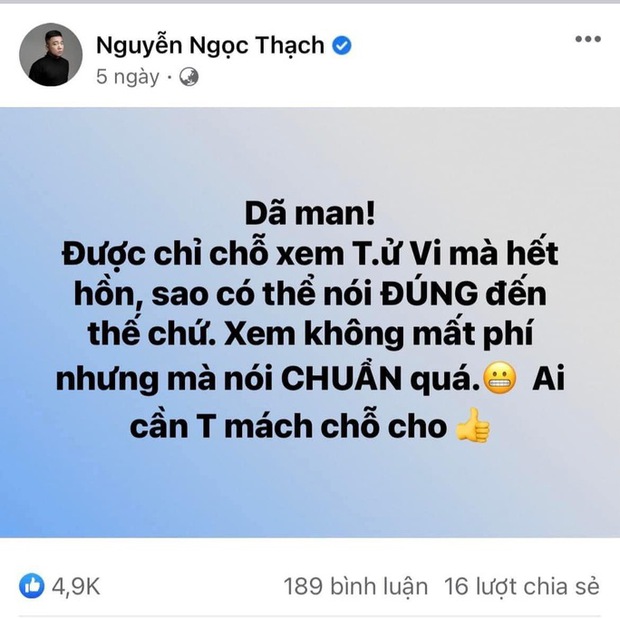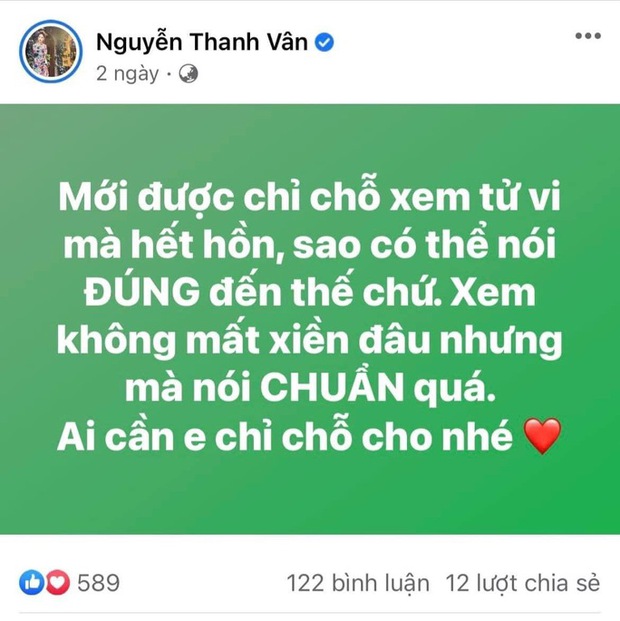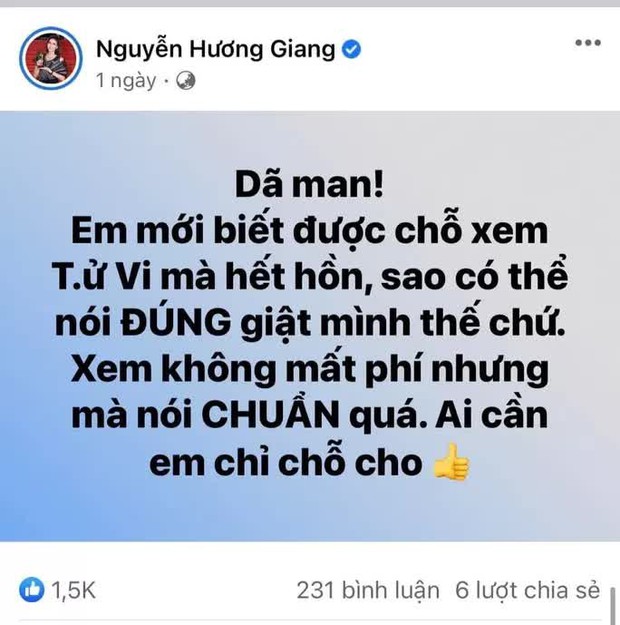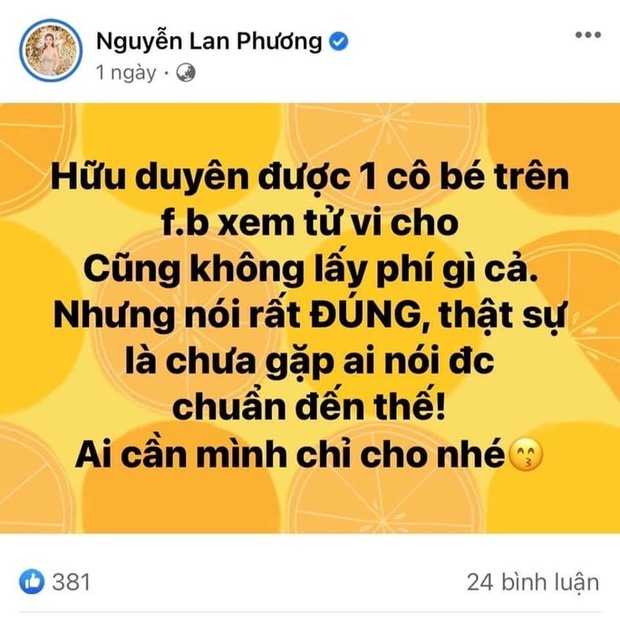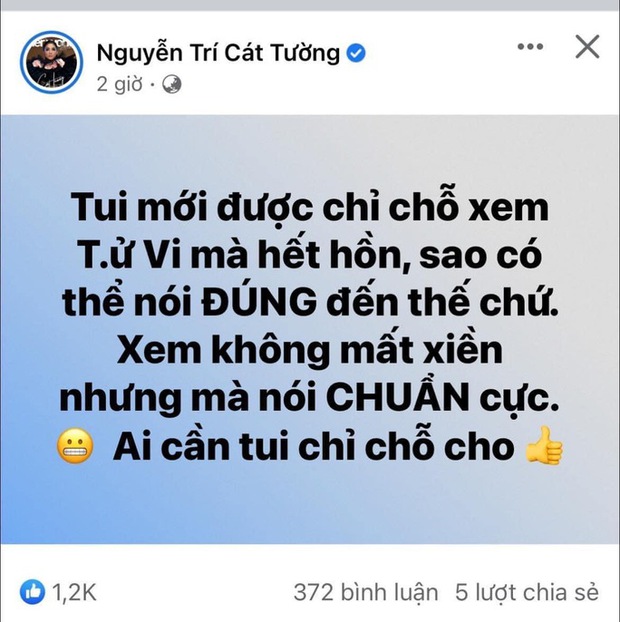 Social networking site is a channel to make money for many artists. Just posting a piece of information, an artist can earn several tens to hundreds of millions of dong. However, that does not mean that the artist has the right to publish all information.
MC Quynh Huong said that even if a famous dairy brand sent an invitation, she also affirmed that "it takes more time to learn about the product, its superiority and product quality to be able to answer and accept the invitation. or not".
There are also artists like Ngo Kien Huy, as soon as he discovers that the product is of poor quality from a fan source, Ngo Kien Huy immediately cancels the contract, deletes the advertising post and compensates the contract money.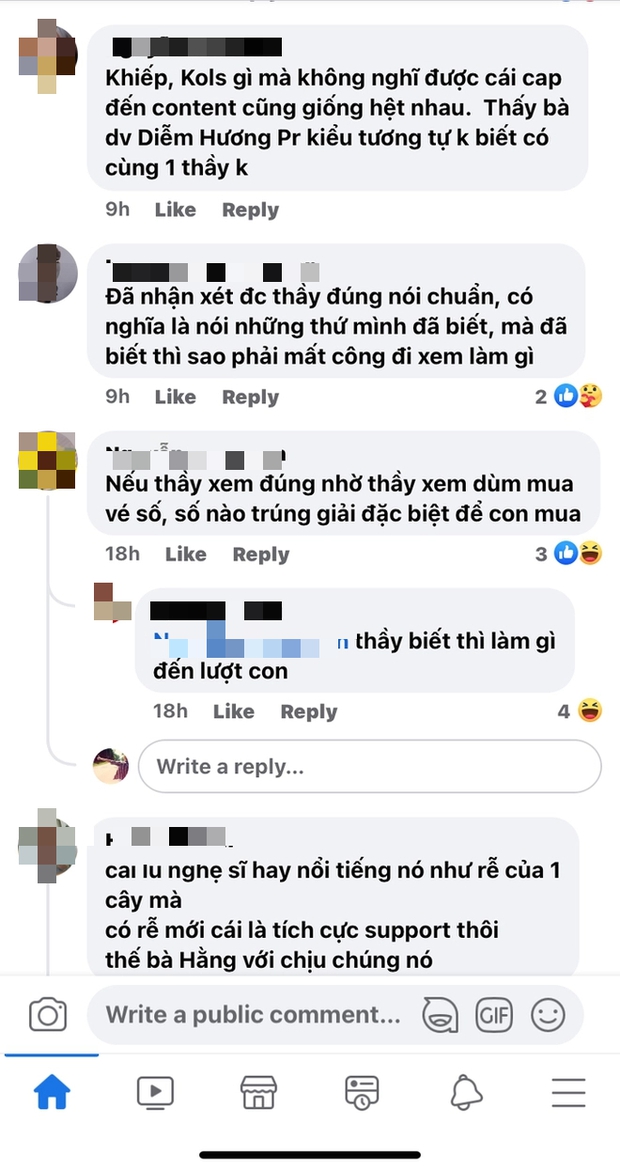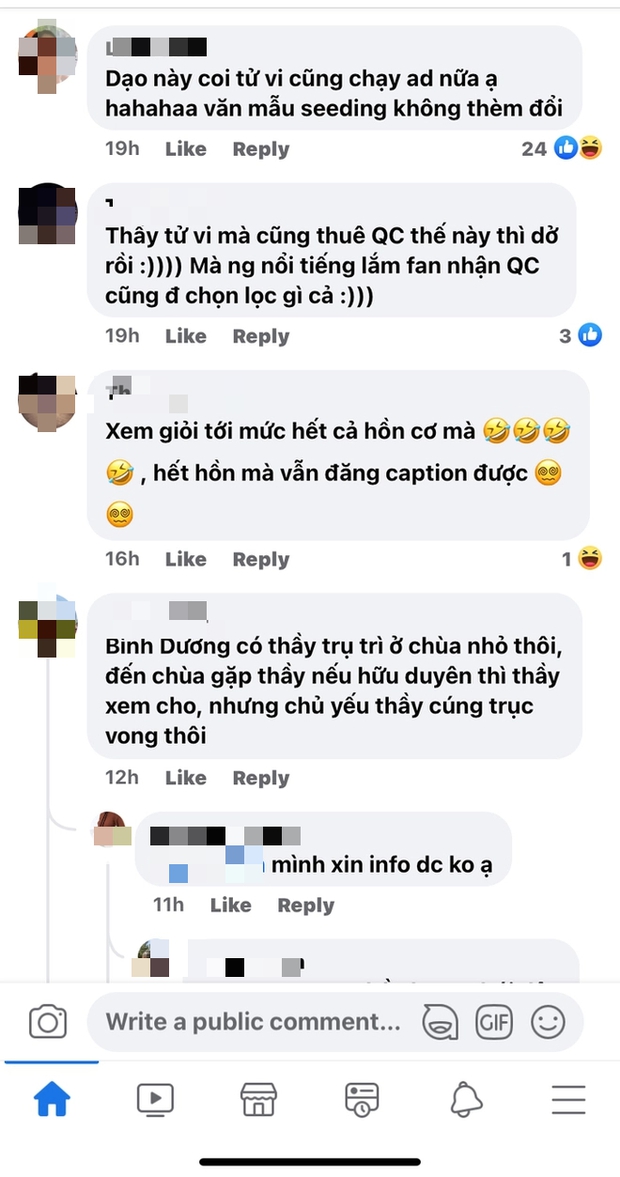 Netizens are also "helpless"