Regarding the case of 7 decomposing male bodies washed up on the beach of Phu Quoc (Kien Giang province), on the evening of September 29, the Phu Quoc City Police said that they had found 2 IDs in the wallets of the 2 victims. Citizens issued by China.
As reported, from 11 a.m. to the afternoon of September 29, people and functional forces discovered at least 7 bodies washed ashore in Bai Truong area, Duong Bao hamlet, Duong commune. To, Phu Quoc city.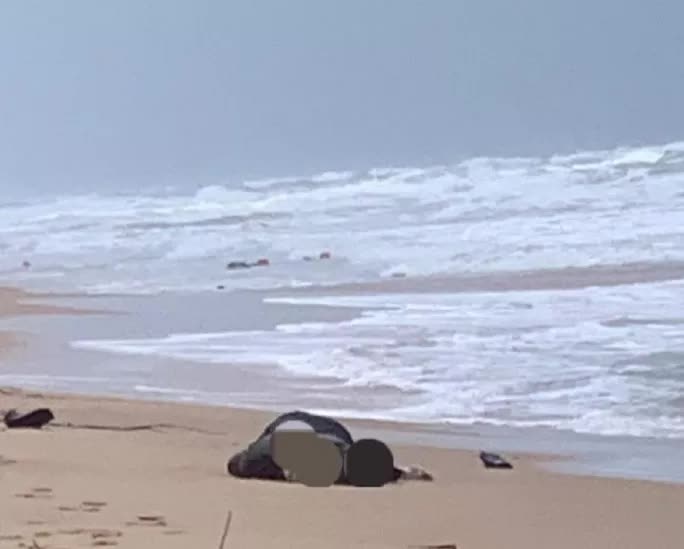 These bodies were identified as male, in the stage of decomposition. Phu Quoc police and functional units were present at the scene to investigate the cause of the incident and trace the identities of the victims.
In the past few days, due to the influence of storm No. 4 (Noru), Phu Quoc's sea has rainstorms and big waves. However, the discovery of two Chinese national identity cards is quite coincidental with the sinking of a ship carrying 41 Chinese citizens on the evening of September 22, off the coast of Preah Sihanouk province, southwestern Cambodia. The accident left 22 people missing, 18 people were rescued.
In addition, on September 24, Phu Quoc fishermen also rescued 9 Chinese nationals who were in distress in Cambodian waters and drifted into Phu Quoc waters. According to the testimony of these people, there were a total of 20 people on the train that crashed.