The fact that Korea introduced new regulations from July 25 made many tourists worried, leading to a change of plans and cancellation of the Korean tour. Accordingly, when entering Korea, visitors must be tested on the first day, and are advised not to go to crowded places while waiting for the results. If positive, tourists must isolate at a location designated by the Korean government and pay their own cost of 150 USD / day for about 7 days. In addition, before entering Korea, visitors must also have a PCR test within 72 hours or a quick test for Covid-19 within 48 hours.
However, Ms. Hwang Jiyeong – CEO of Ehoo LTS Group (Korea) said that the regulations were in fact adjusted in favor of tourists. Testing as soon as you arrive at the airport helps to reduce the risk of Covid-19 during the tour, because with the old regulations, after 3 days, guests have traveled to many places and come into contact with many people. Moreover, the popular schedule in Korea is usually 4-5 days, so completing the procedure on the first day helps visitors "remove" the pressure, relax and have fun instead of waiting until the 3rd day for testing. .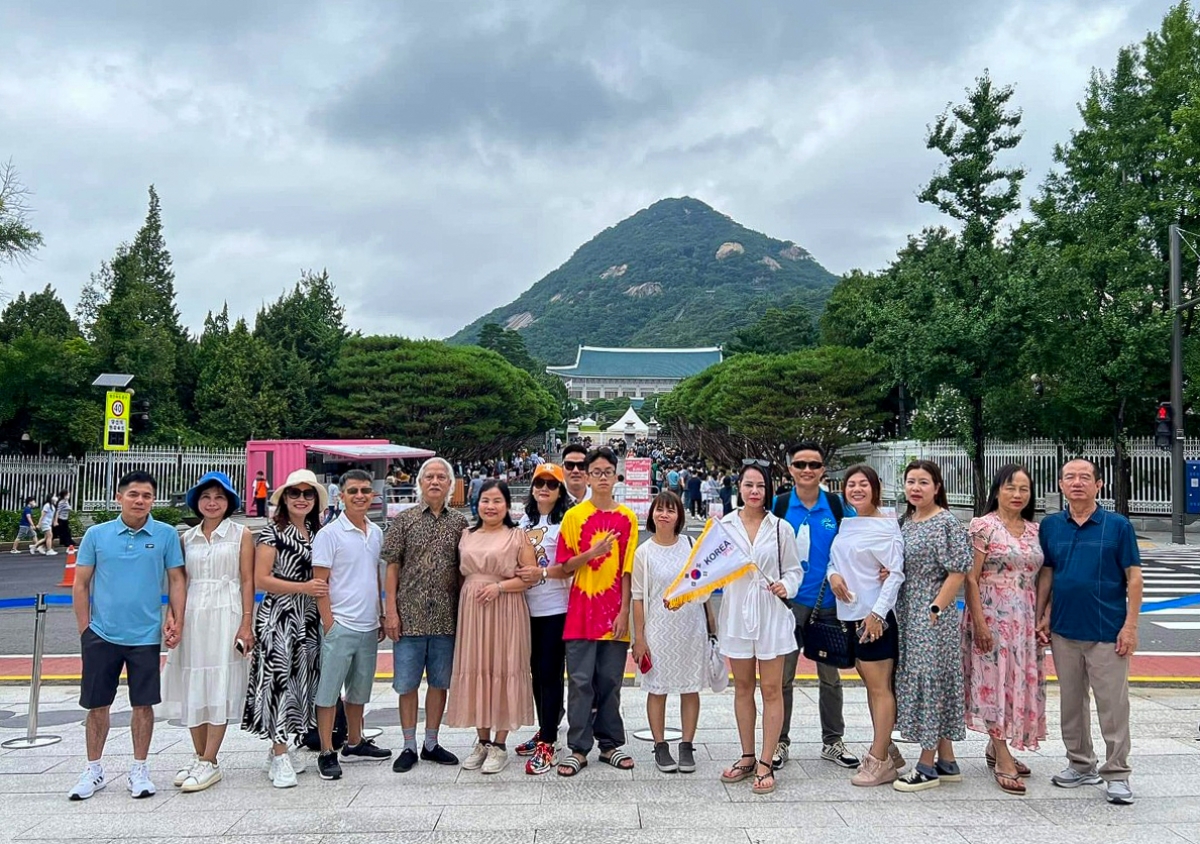 According to some travel companies in Vietnam, after July 25, many Vietnamese delegations still enter Korea conveniently according to the new regulations. Tour guide Do Minh Son (Hanoi) said that on July 27, he led a group of guests from Vietnam to enter South Korea conveniently, visitors were tested immediately upon arrival at Incheon airport. The team received the results after about 1.5 hours, while on the bus moving to Nami. According to the itinerary, the delegation continued to visit places in Nami and Seoul before returning to Vietnam.
Mr. Ho Xuan Phuc – General Director of Hanotours Company said that testing as soon as guests arrive in Korea, essentially reaffirms the test results in Vietnam because the two tests are only about 24 hours apart. "After testing, visitors are free to participate in entertainment, entertainment and shopping activities. That is more beneficial for customers, no longer have to worry about the journey. With negative results right from the start. On the first day, visitors will complete the tour and return to Vietnam according to the scheduled schedule," said Ho Xuan Phuc.