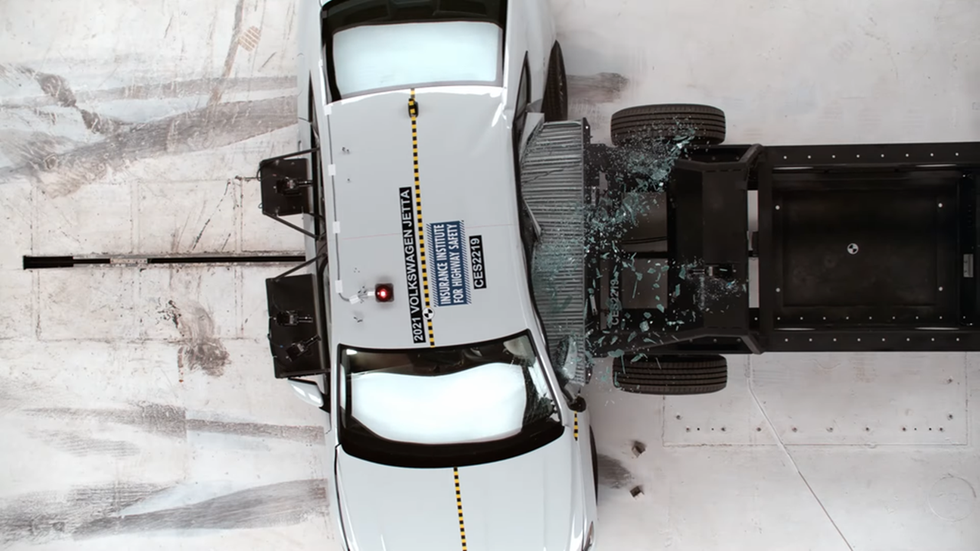 Changing the side-impact test evaluation process, most D-class sedans are "decreasing" – Photo: IIHS
The Insurance Institute for Highway Safety (IIHS) has changed side impact testing in a more rigorous direction. Only 1/7 of the D-class sedans passed with good reviews, it was the Subaru Outback.
The Hyundai Sonata and Volkswagen Jetta received an "Acceptable" rating. Honda Accord rated "Weak". The Toyota Camry, Nissan Altima and Chevrolet Malibu received only "Poor" ratings.
New style side crash test video with Subaru Outback 2022 – Video: IIHS
New style side crash test video with Toyota Camry 2022 – Video: IIHS
New style side crash test video with Honda Accord 2022 – Video: IIHS
The difference lies in the level of protection for the occupants, especially the head. In "poor" models, the risk of head injury is significant because the dummy's head slides below the airbag and makes contact with the windows. Meanwhile, the ability to protect the head in Outback, Sonata and Jetta is rated at good level.
The new test is designed to better reflect real-world road conditions. So IIHS added a movable barrier that simulates an approaching vehicle. This barrier weighs about 1,905 kg, about the same as an SUV.
The cars are also allowed to run at a higher speed, 60 km / h instead of 50 km / h as before.
If according to the old test process, all 7 cars will be rated "Good".
The IIHS thinks shorter cars will be at a greater disadvantage in the new test. Despite being a D-class sedan, the Subaru Outback is considerably taller, so there could be an advantage here. This is further reinforced when on the same test, the midsize SUV also performed better than the midsize sedan.
IIHS President David Harkey said: "With low-riding vehicles, the impact position on the door will be higher, thus closer to the head of the occupants. That puts sedans and wagons at a disadvantage in this test. But it does reflect what happens in reality, when being hit by a pickup or SUV that often has a high ground clearance."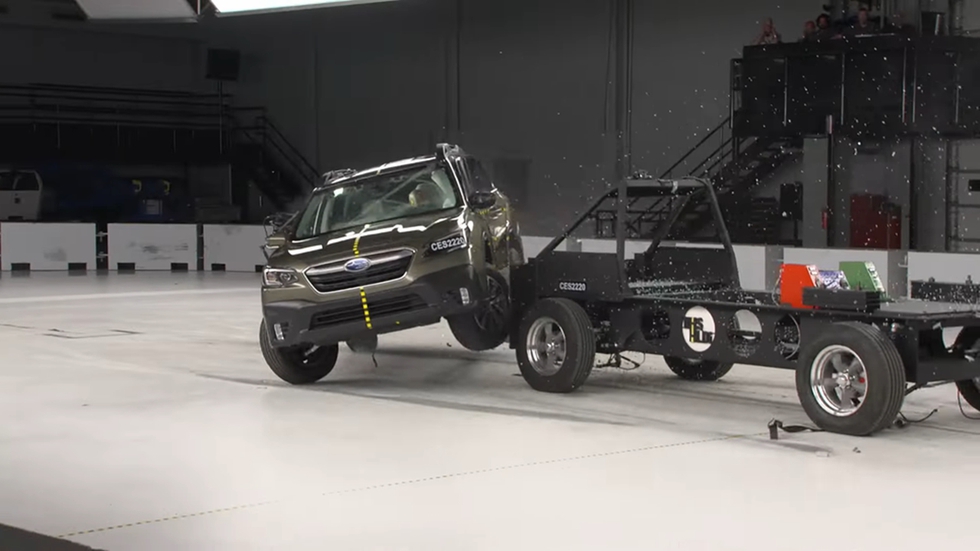 High ground vehicles will have an advantage in passing the test, which also means better protection of occupants – Photo: IIHS
The new test is published from 2021 and is for reference only for this 2022. But from 2023 onwards, a new test will be included to evaluate the final Top Safety Pick+ results.