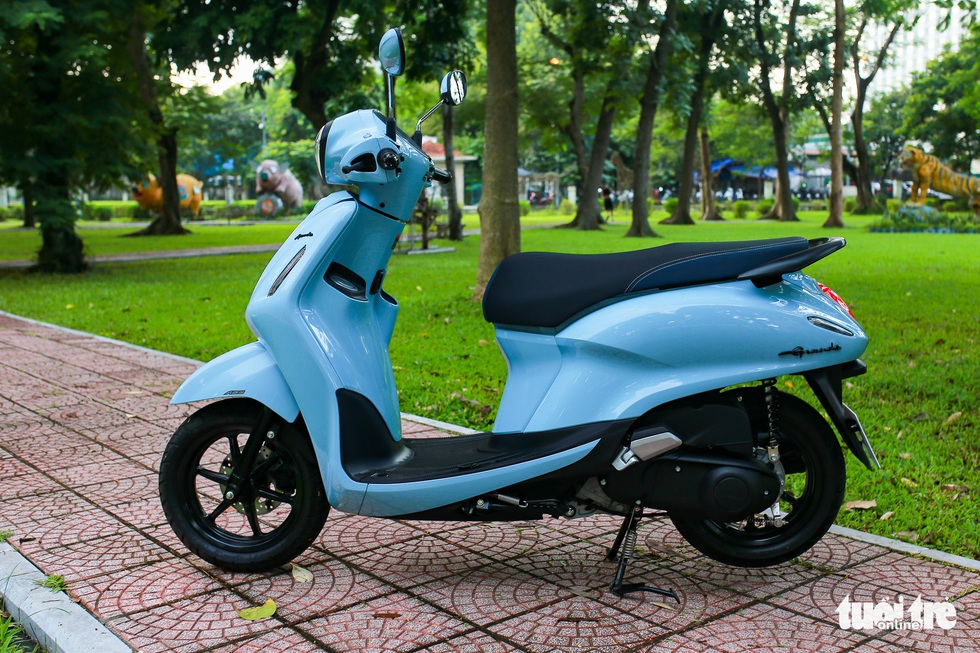 Grande is one of three new products launched by Yamaha on September 22 – Photo: NAM PHONG
Grande
The new generation of scooters for women has received many changes in design style compared to the previous generation.
The new Grande has a compact body, more soft lines. The headlight cluster is still inspired by the typical diamond shape. Meanwhile, the turn signals, taillights or daytime running LED strips are all designed to be smaller.
The new generation Grande has dimensions of length x width x height of 1,820 x 684 x ​​1,155 mm, respectively. The car weight is about 100kg, suitable for women.
This scooter model uses Blue Core Hybrid engine, 125 cc capacity, electronic fuel injection, liquid-cooled, capacity of 8.3 horsepower at 6,500 rpm and maximum torque of 10.4 Nm. at 5,000 rpm.
In addition, the car integrates an electric motor to support the acceleration process. According to the manufacturer, the new Grande has a fuel consumption of 1.66 liters / 100km, while the old generation is at 1.69 liters / 100km.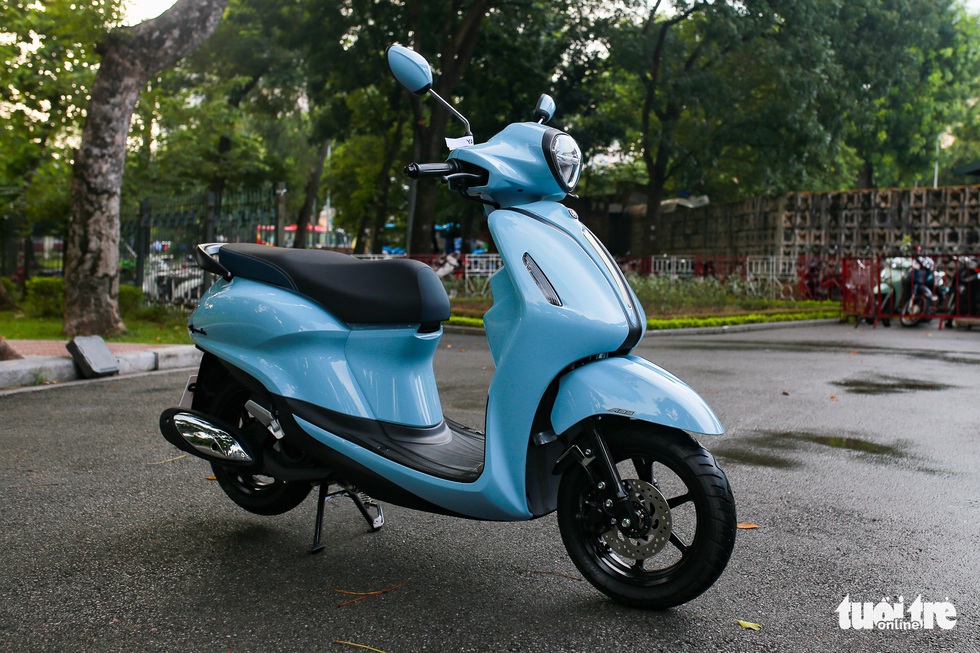 The design has many changes, is more compact and modern – Photo: NAM PHONG
This car is integrated with a number of convenient technologies for the driver such as ABS anti-lock braking system, temporary engine shutdown system. Some other utilities on the new generation Grande include a smartphone charging port, a 27-liter storage compartment with LED lights, a smart key, and a connection to a Y-Connect phone.
The car has 3 versions Standard, Premium and Limited, priced at 45.9 million, 50.3 million and 51 million dong, respectively.
YZF-R15
Yamaha's Sportbike is aimed at young users who love speed cars. In the new generation YZF-R15 has changed a lot in design, giving it a modern and sporty feel. The front of the car changes the design of the headlights, LED daytime running lights. Accordingly, the lights use LED Projector in the middle, two modern slim daytime running lights.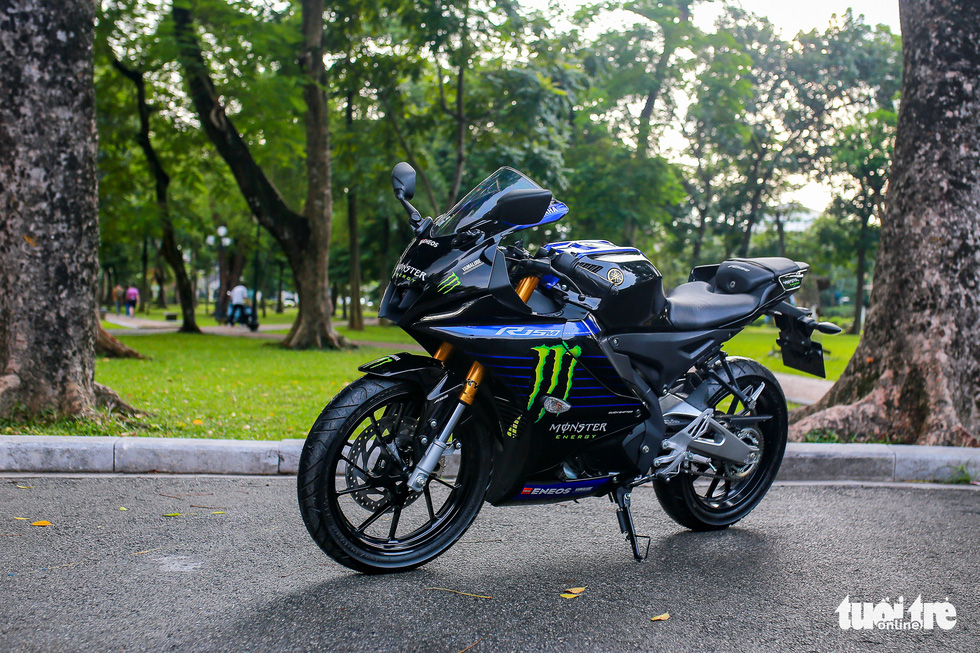 The new generation Yamaha YZF-R15 changes some design details – Photo: NAM PHONG
The vehicle has a length, width, and height of 1,990 x 725 x 1,135 mm, respectively. The wheelbase is at 1,325 mm. Seat height 815 mm. Seamless tires include many personality cut lines, sporty driving posture.
In the new generation, the fuel tank is redesigned, helping the driver and the car have better alignment in each cornering situation as well as high speed running.
This sportbike is equipped with a 155 cc VVA engine, maximum capacity of 19.1 horsepower at 10,000 rpm and maximum torque of 14.7 Nm at 8,500 rpm. The new generation R15 is equipped with an LCD screen that supports the display of track log, suitable for running on the track.
Other advanced equipment can include front reverse shock absorbers, anti-lock brakes on both wheels, a quick gearshift system and phone connection.
The new R15 has two standard versions and R15M, priced at VND 78 million and VND 86 million, respectively.
NVX 155
While the two models above received many upgrades and design changes, the difference between the NVX 155 comes mainly from the stamp design and paint color scheme. In addition, the Japanese automaker changed the display screen design, adding the Y-Connect connectivity feature.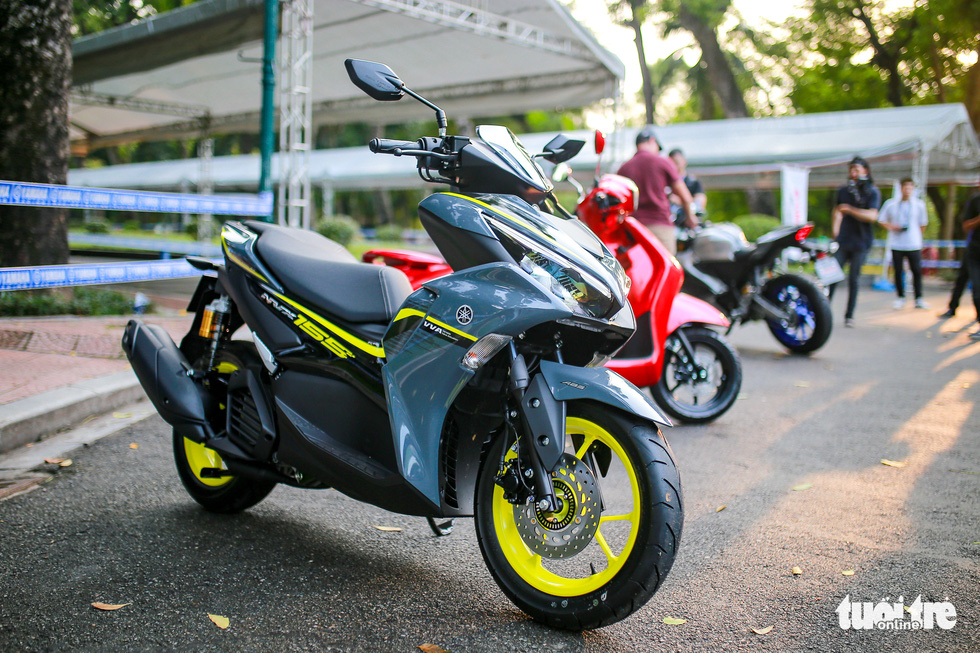 NVX 155 changed car stamps and paint color scheme – Photo: NAM PHONG
With the Y-Connect feature, new Yamaha models can connect to smartphones, helping users know notifications about messages, calls, emails on the car's screen, look up vehicle status on the phone.
This model still has outstanding equipment such as anti-lock braking ABS front wheel, temporary engine shutdown, smart key, electric charging port for portable devices.
NVX is equipped with Blue Core engine, 155 cc with VVA stepless technology, maximum capacity of 15.4 horsepower at 8,000 rpm and maximum torque of 13.9 Nm at 6,500 rpm. This scooter model is priced at 55 million VND.
Some more pictures of Grande: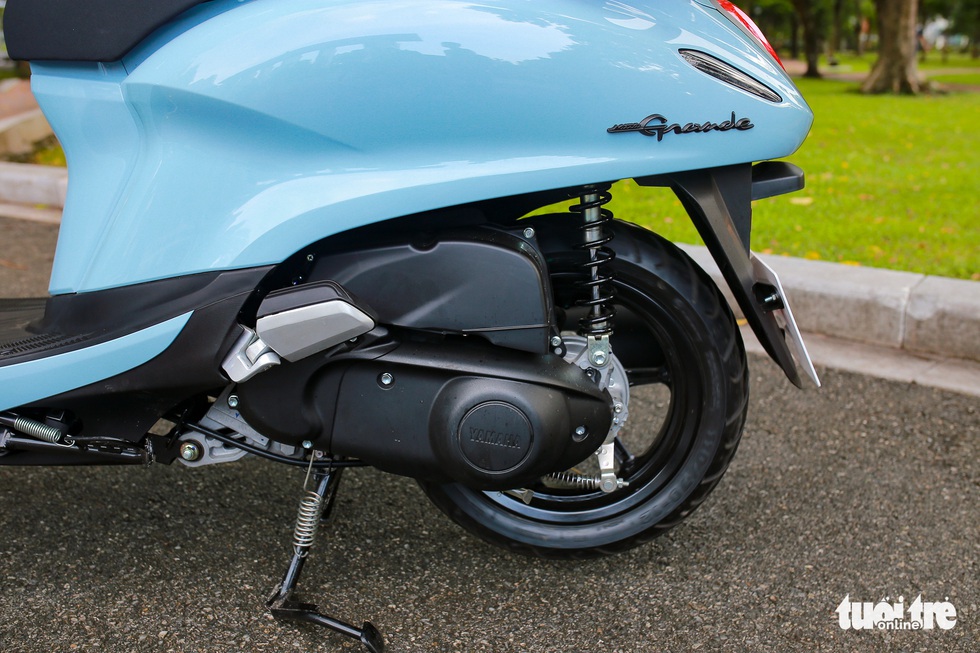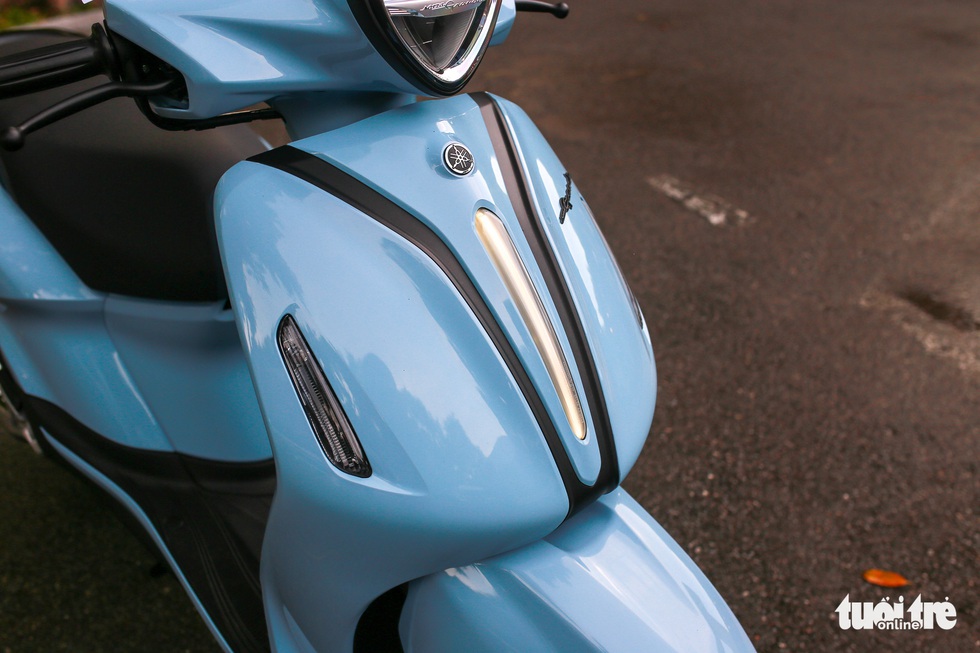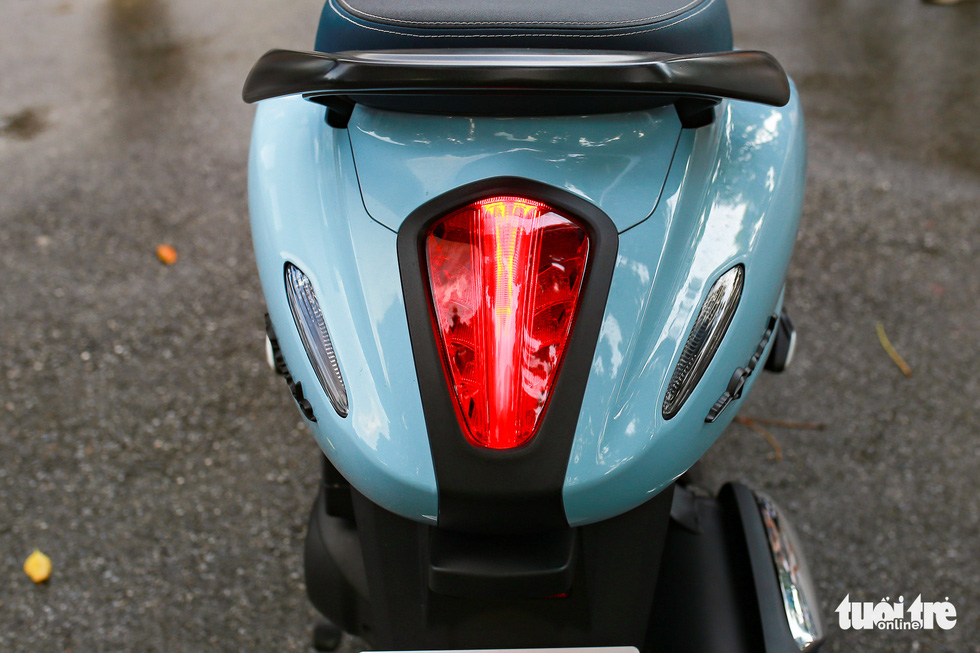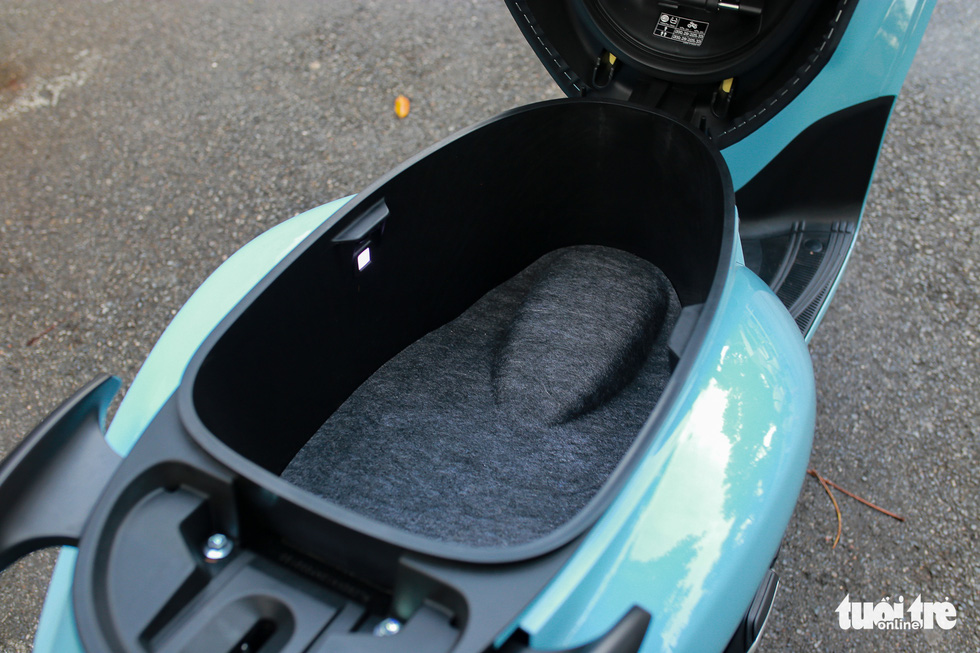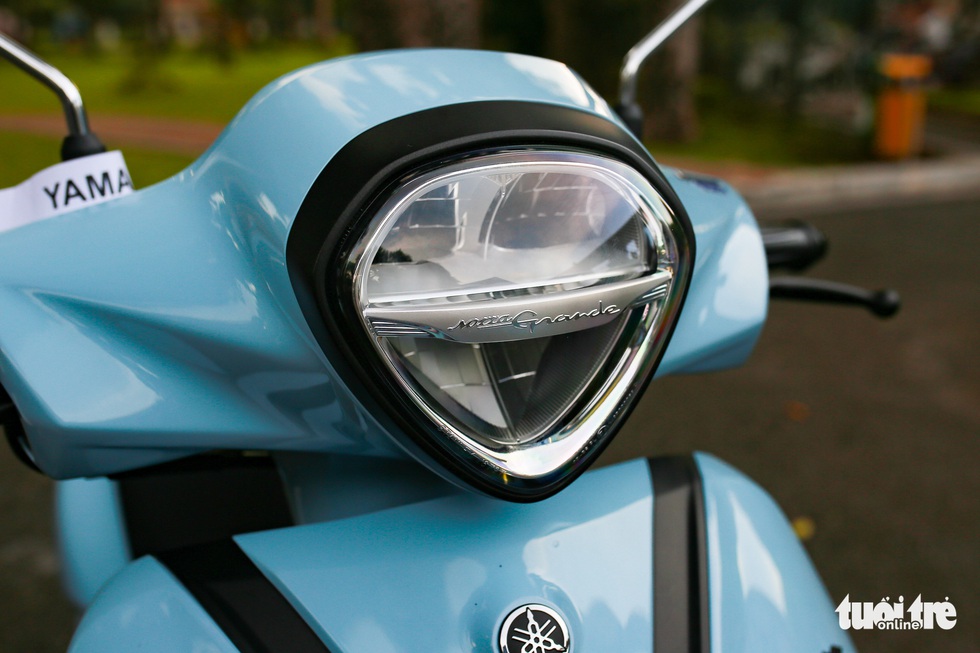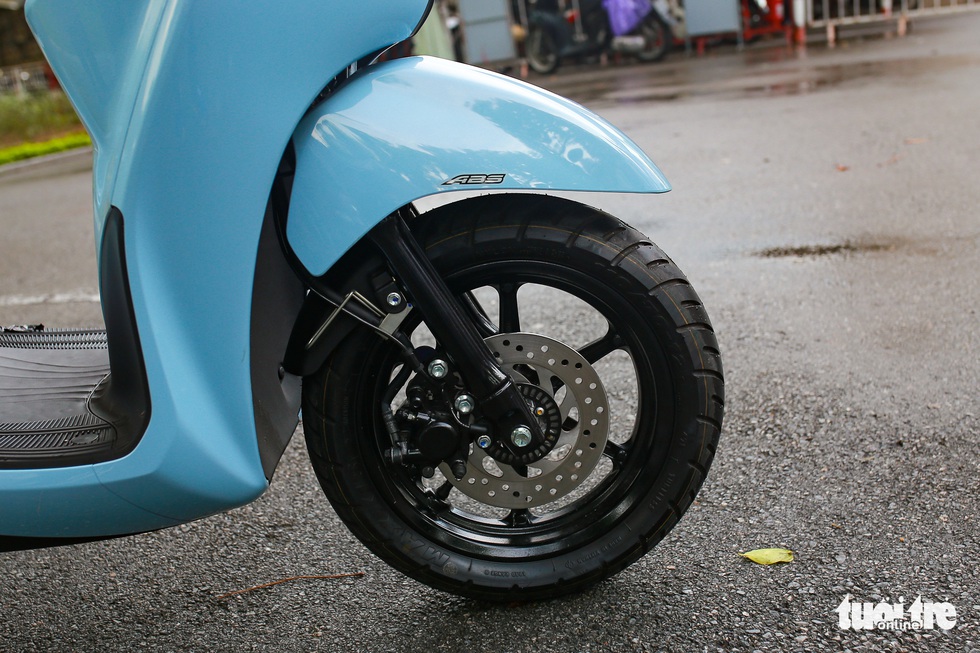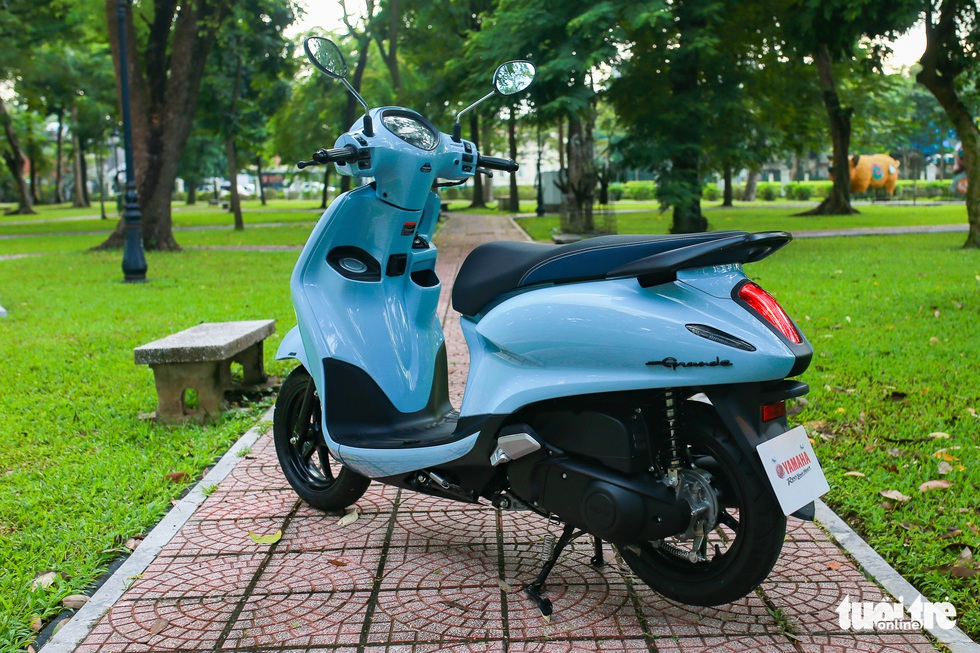 Some other pictures of YZF-R15: