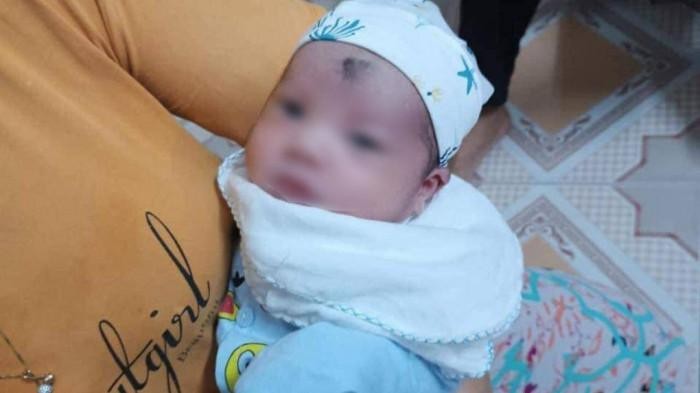 A newborn baby boy in Thai Binh was abandoned on the side of the road.
According to the People's Committee of Quoc Tuan commune (Kien Xuong – Thai Binh), an abandoned newborn baby boy was discovered in the area.
Information said, around 8 pm on September 23, a local resident walking on the road discovered a newborn baby boy lying in front of a resident's gate in Dac Trung Nam village, Quoc Tuan commune.
Next to the bottle is still warm milk. Those present at the scene took the baby into the care home, and reported the matter to the local authorities.
The leader of Quoc Tuan commune sent officials to the scene to verify, make a record of the incident, and take the baby to the commune health station for examination and care. The abandoned baby boy is estimated to be about 20 days old, handsome and chubby.
Currently, the People's Committee of Quoc Tuan Commune is announcing the search for relatives of the abandoned newborn baby boy. If the child's relatives cannot be found, the locality will take the next steps in accordance with the law.
Previously, as reported by the Education & TD News on September 9 in Minh Tan commune (Kien Xuong), a 20-day-old girl was also abandoned in front of the temple gate with a letter asking for help from the temple.