A 20-day-old boy was abandoned in front of a commune health station in Nghe An province in the dark, but was discovered and cared for in time, so his health was normal. Many families have contacted local authorities looking to adopt.
On the evening of August 25, the local government and the Health Station of Dien Phu commune (Dien Chau district, Nghe An) sent out a notice to find relatives for a 20-day-old boy abandoned in front of the medical station.
Accordingly, at about 8pm on August 24, people suddenly discovered an abandoned newborn right in front of the gate of Dien Phu Medical Station. While waiting for the person to adopt him, Doctor Cao Van Son asked the authorities and the medical station to temporarily take him home to take care of him.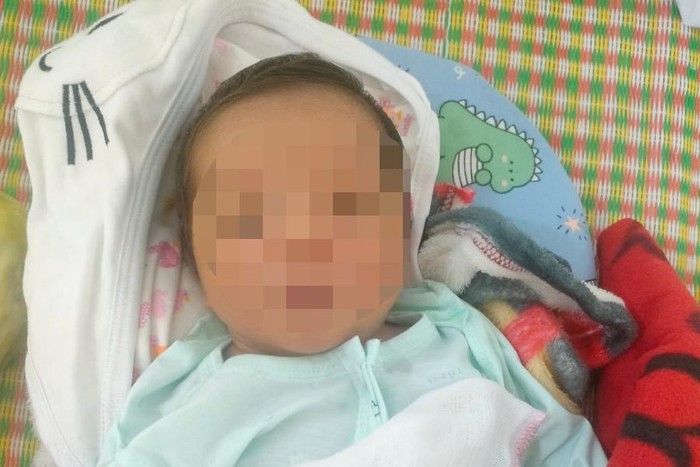 The health of the baby abandoned in front of the medical gate is now normal
After taking care of the baby, Dr. Son also took the baby to the medical center to examine and check the baby's health and gave normal results. Some people and benefactors are joining hands with Dr. Son to buy diapers, milk and clothes for the baby.
"I hope the baby's father and mother think again and come to receive and pick up the baby. The baby is very good, after feeding, he sleeps …", Dr. Son shared.
There are many families who want to adopt their baby. However, according to legal procedures, after 7 days, the People's Committee of Dien Phu commune issued a notice, if the child's parents or relatives do not come to receive the child, the procedures for birth registration and adoption will be carried out.