For the first time participating in a TV series and taking on the main role, Ngoc Huyen devoted a lot of enthusiasm to researching the script, learning from her seniors and watching many different movies to hone her experience.
"Van Van and Ngoc Huyen are very similar, maybe 70-80%. In real life, I'm also an innocent, happy, jovial, crying person and sometimes like a person in the clouds. I think that's why the director chose me to play Van Van, and I don't think I need to act too much or use a lot of techniques because I'm already like Van Van," the young actress shared.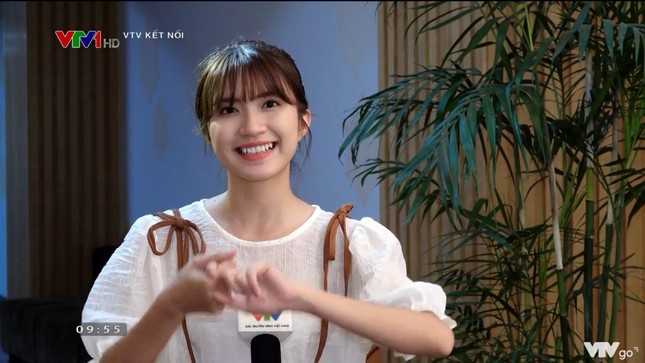 It is not difficult for Ngoc Huyen to perform emotional scenes in Love the sunny day about, Because she is a very sensitive person. When reading the script, the actress was able to feel and shed tears. When it comes time to go to the scene, she just needs to pay attention, blend in with the character and interact with her co-stars to be able to portray the fullest.
As a newbie, every scene brings Ngoc Huyen new and interesting experiences. She was impressed with many segments of Van Van, one of which was the scene where the youngest brother was thrown at him by a bowl of vermicelli. She said that she had to go back and forth 5 times, each time in a different position, so she was full of the smell of vermicelli and chili.
The crying scene is not easy for the actor born in 1999, because letting the audience feel the character is her pressure. She thinks that crying doesn't mean you'll be sad. The second difficult point is the emotional scenes with actor Doan Quoc Dam.
"The kiss scene with Mr. Dam, we had to shoot 6-7 doubles to finish because we had to shoot different frames. But anyway, the two brothers tried to focus and live with the character to get the best scene," Ngoc Huyen confided.
It seemed that the love story of the couple Phong – Van would open up in a good direction, but according to Ngoc Huyen, storms still await both of them at the end of the show. Love the sunny day.
"Even though we both had a kiss scene, it's not over yet, everyone. Behind that, there are many ups and downs just like the name Phong – Van," she said. The actress further revealed: "If Phong – Van is stormy, Mrs. Nga's family will face 10 times more difficulties than that, there will be many situations and stories that still happen."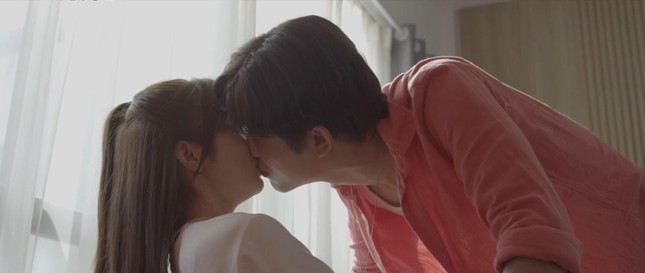 The sweet kiss scene of the couple Phong – Van (Love the sunny day).