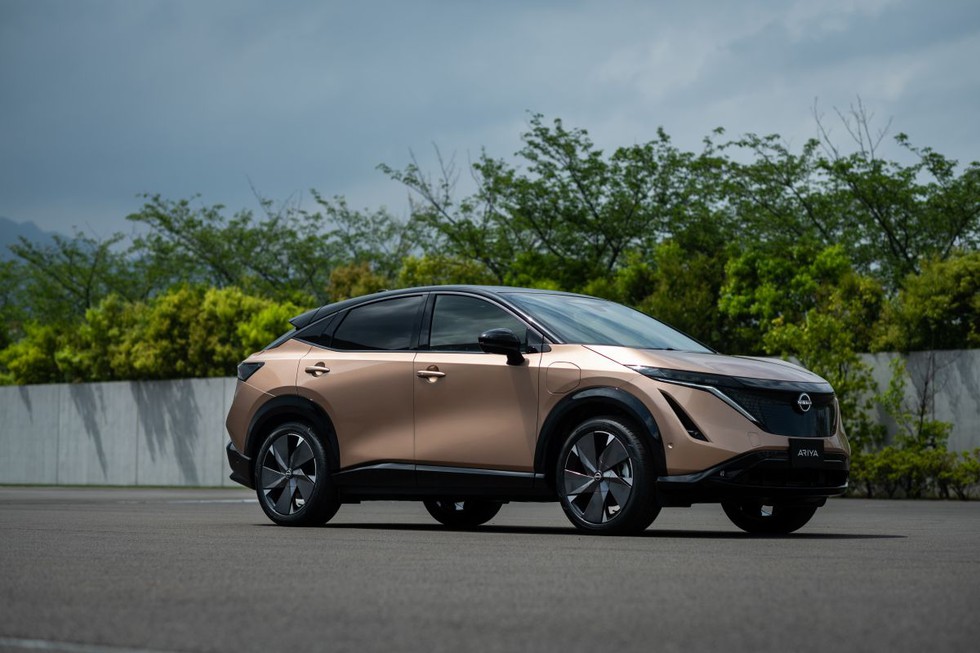 Nissan Ariya looks quite like a coupe – Photo: Paultan
The electric SUV Nissan Ariya has appeared on transport vehicles in Malaysia, likely to be launched in this market soon. Here, Tan Chong Mortor assembles and distributes a number of electric vehicle models of the Nissan and Renault brands.
Nissan Ariya has dimensions length x width x height 4,595 x 1,850 x 1,655 mm respectively. The vehicle's wheelbase is at 2,775 mm, longer than some CUV/SUV lines selling in Vietnam. In the international market, this model has a choice of one electric motor or two electric motors.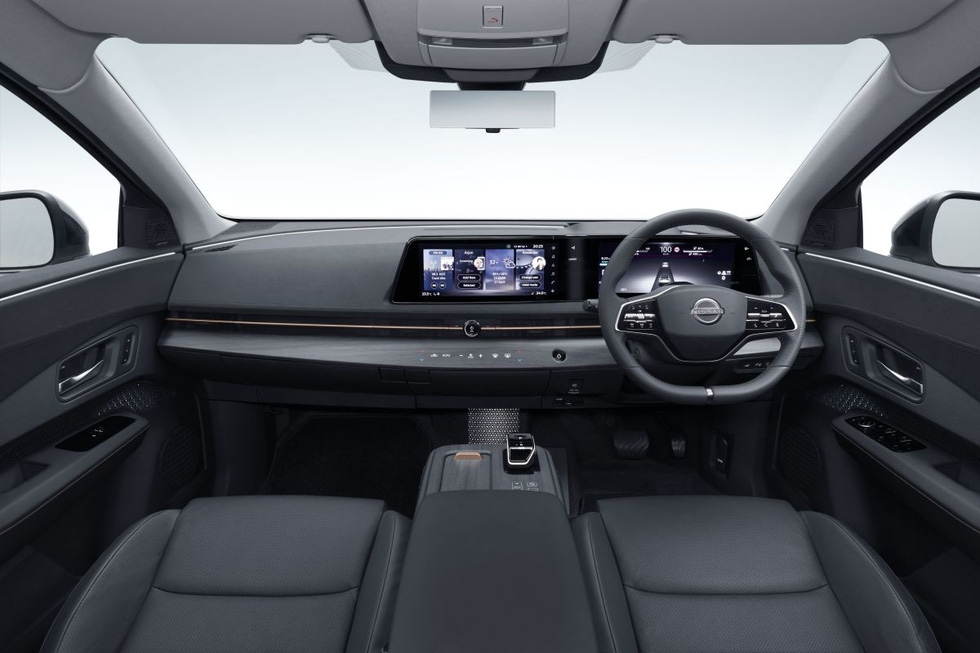 Modern cabin space – Photo: Paultan
The front-wheel drive version prioritizes the optimization of energy consumption, and maximizes the range. According to the manufacturer production, the single-motor version can operate up to 610 km per full charge, with a battery capacity of 91 kWh. The car can accelerate from 0 to 100 km/h in 5.1 seconds.
Ariya's interior design includes many modern and trendy details. Leather seats with memory location. The dashboard is equipped with touch control buttons. The car is equipped with two electronic screens connected behind the steering wheel and in the middle of the dashboard. The cabin space is large thanks to the simple structure of the electric vehicle. The battery pack is located under the floor of the vehicle.
This electric vehicle is equipped with Nissan's ProPilot driver assistance technology, allowing hands-free driving on the highway. This electric car is priced from 49,000 USD in the Japanese market.
Some pictures of Nissan Ariya: