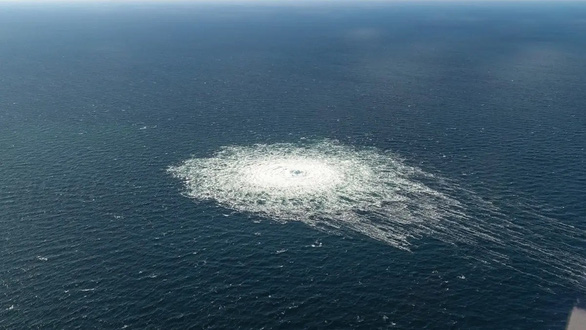 Gas leak occurred at Nord Stream 2 pipeline on September 27 – Photo: Reuters
According to AFP news agency, in a joint report sent to the United Nations Security Council on September 30, Denmark and Sweden said thatThe magnitude of the explosions mentioned above is more than 2 on the Richter scale, with a destructive power equivalent to several hundred kilograms of TNT.
At the request of Russia, the United Nations Security Council is scheduled to hold an emergency meeting on the above leaks late on September 30.
"All available information indicates that these explosions were intentional," Denmark and Sweden said.
However, the origin of the explosions is still a mystery. Both the US and Russia deny responsibility, and The European Union (EU) suspects sabotage is the cause of the leaks.
September 30th, Russian President Vladimir Putin accused the West of organizing the explosions that led to many gas leaks on the Nord Stream 1 and Nord Stream 2 gas pipelines.
The impact of explosions on marine life in the Baltic Sea is "disturbing," according to a joint Danish and Swedish report.i" and climate impacts could be "very significant".
All leaks were discovered earlier this week. Of these, two leaks within Sweden's exclusive economic zone and the other two leaks were in Denmark's exclusive economic zone.
The Nord Stream 1 and Nord Stream 2 pipelines – connecting Russia with Germany – have become the focus of geopolitical tensions as Russia squeezes gas supplies to Europe after the Russia-Ukraine conflict broke out.