Currently, there are many different methods of myopia surgery, which inadvertently makes people with myopia who want to "change their lives" raise many concerns and questions. For example, whether my eyes are suitable for myopia surgery, how to choose the method of myopia surgery to bring the best vision results …
The most common surgical methods today
In fact, refractive surgery has been performed in Vietnam for more than 20 years, from 1999-2000 with LASIK surgery. Until now, LASIK is still a quite popular surgical method, most eye hospitals that have refractive surgery can perform LASIK surgery.
The essence of LASIK surgery is to use a microsurgical knife to create a corneal flap, then flip the corneal flap to laser for treatment. However, this method is more suitable for cases with low myopia, good corneal thickness, and large eyes. For patients with small eyes, small corneal diameter, thin cornea, too high near/far, it can affect LASIK surgery.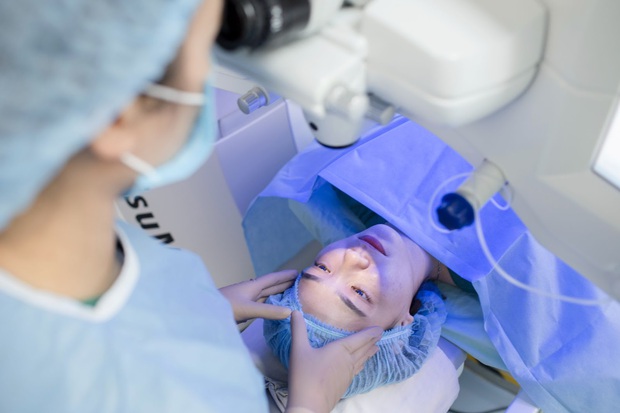 Currently, there are many different advanced approaches to surgery
In addition, LASIK surgery still has a very small complication rate, from 1-3/1000, such as when the cornea is uneven or the patient's eyes are narrowed (eyes) can cause incomplete flap complications, even There are even patients who can't cut the flap, can't carry out the next process, other complications leave scars on the cornea, affecting the patient's vision…
Femto LASIK and ReLEx Smile are two more advanced refractive surgery methods.
Instead of cutting the flap completely with a microsurgical knife like LASIK, Femto LASIK cuts the flap with a laser, allowing the doctor to change the thickness of the cut, the cutting surface will be smoother. From there, it helps to eliminate many complications while creating a corneal flap. In case the patient cannot continue, the surgery can be stopped and after 2 weeks can be performed again without scarring or complications.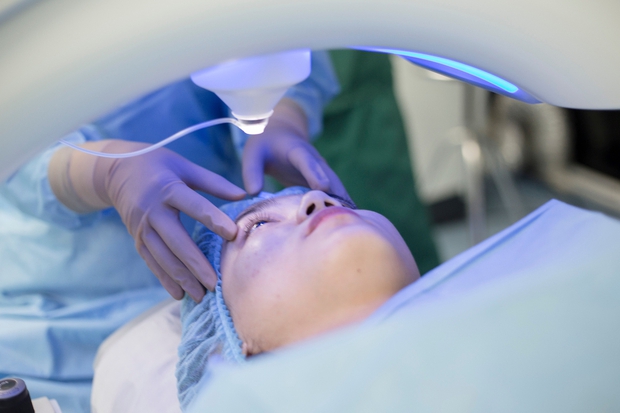 ReLEx SMILE is one of the fast and safe methods of nearsightedness chosen by many people
However, Femto LASIK also has a large incision and still has to flip the corneal flap. Therefore, ReLEx SMILE was born to overcome this limitation. With a surgical edge diameter of only 2mm in a period of 23 seconds and no need to create a corneal flap, there are no flap complications. Normally, after 30 minutes, patients can see, return to work and normal activities only 1-2 days after surgery.
In addition, there is a type of surgery that many people call no-touch surgery, SmartSurfACE, which shines a laser directly on the surface of the cornea. This method is suitable for cases where the eyes are very small, have corneal scars or have ever had corneal surgery (intraocular lens placement, LASIK surgery with incomplete flap complications).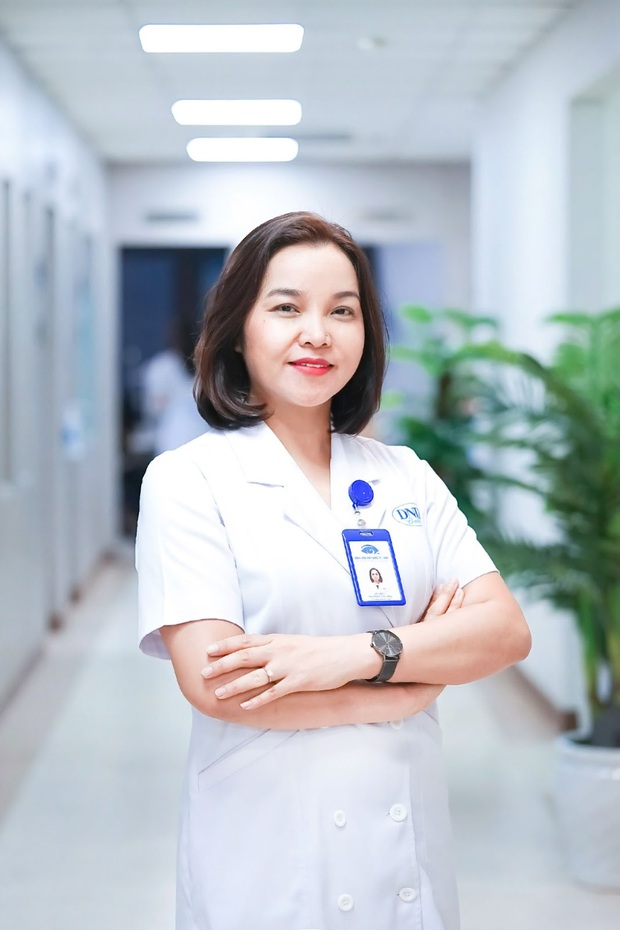 MSc. BS. Pham Thi Hang, Head of Refraction Department, DND . International Eye Hospital
However, according to Mr. BS. Pham Thi Hang, Head of Refraction Department, DND International Eye Hospital, in order to decide which method of nearsightedness to choose, an examination process is required, thereby helping the doctor to offer suitable surgical methods. suitable for each eye of a patient and of each patient.
Some notes before surgery
Regardless of the type of surgery you choose, there are general considerations for you before surgery.
Here are the do's and don'ts:
1. Stop wearing contact lenses a few weeks before surgery. Since these can distort the shape of your cornea, you should make sure your cornea is not affected as much as possible.
2. Do not wear eye makeup, perfume or face cream the day before and the day of surgery.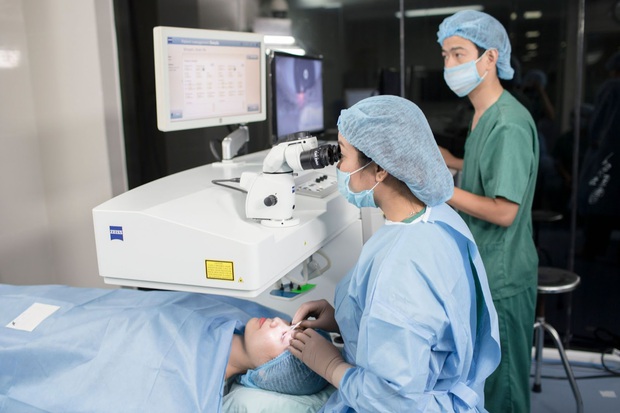 Do not wear eye makeup, perfume or face cream the day before and the day of surgery
3. Should be accompanied by relatives because the application of paralytic drugs in the intensive examination process will cause glare and blurred vision.
4. Do not put any eye drops in your eyes on the day of surgery and a few days before (unless ordered by your doctor).
5. Tell your surgeon about any eye medical conditions or allergic reactions you have.
In addition, you should also rest properly, avoid overwork before surgery. At the same time, please limit the use of alcohol, tobacco and products containing a lot of caffeine, especially regularly drink water to help the surgery process go smoothly and bring the best results.
International Eye Hospital DND – International Eye Hospital
Address: 128 Bui Thi Xuan, Hai Ba Trung, Hanoi.
Hotline: 0969.128.128 – 0968.11.55.88 / Customer Service Center: 1900.6966
Website: matquocte.vn