According to the Department of Transport of Ho Chi Minh City, the ban on sleeping cars in the city center from 6am to 10pm daily to limit the situation that passenger cars pick up and drop off passengers at the wrong place is complicated, causing loss of passengers. security, traffic order and safety and urban beauty in Ho Chi Minh City. Thereby will also reduce the risk of traffic jams and traffic accidents related to passenger cars in the area.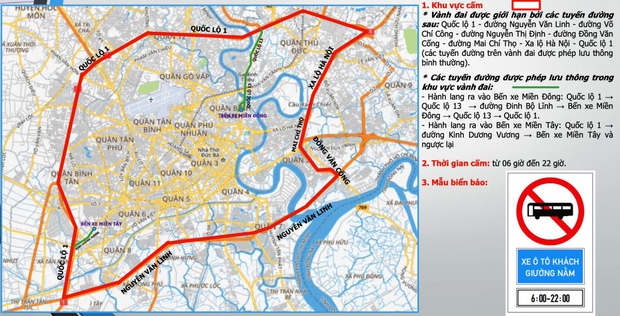 The belt is expected to ban sleeper cars (photo of Department of Transport).
To prepare, the Department of Transport has organized consultations with agencies, units, the Vietnam Fatherland Front Committee in Ho Chi Minh City… and basically, all of them agree in the immediate future, it is expected that the city will organize the ban. The sleeper bus goes to the center from 6am to 10pm daily from December 15, 2022. After a period of implementation, the city will organize an assessment, review, and propose a ban period to ensure security, order and traffic safety.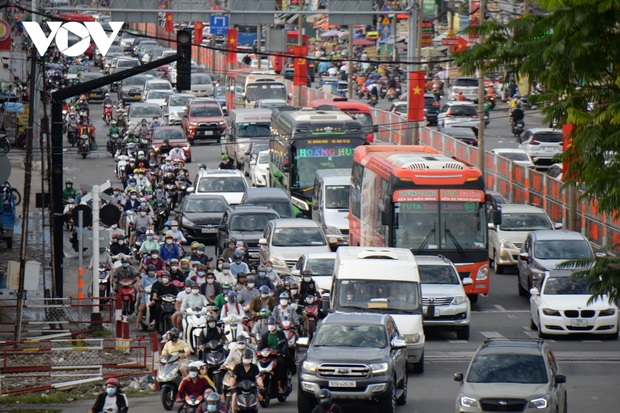 Ho Chi Minh City plans to ban sleeper cars into the inner city from December 25 (HK photo).
The area where sleeper buses are not allowed to circulate is limited by the routes of National Highway 1 – Nguyen Van Linh – Vo Chi Cong – Nguyen Thi Dinh – Dong Van Cong – Mai Chi Tho – National Highway 1. Sleeper buses are allowed to circulate. No time limit on corridors in and out of Eastern Bus Station (National Highway 1 – National Highway 13 – Dinh Bo Linh – Eastern Bus Station – National Highway 13 – National Highway 1) and Western Bus Station (National Highway No. 1 – Kinh Duong Vuong – Western bus station and vice versa).
By October 2022, the city is managing more than 8.7 million vehicles, including nearly 880,000 cars, and more than 7.8 million motorbikes. Over the same period, the total number of cars increased by 8.52%, motorcycles increased by 2.9%. Currently, the city has about 220 new cars and more than 800 newly registered motorcycles every day.