Nursing girl Pham Thi Huyen (31 years old, working in Ho Chi Minh City) and Western boy – Vo Phuoc Truong (33 years old, Dong Thap) are the couple participating in the program "You want to date" No. 831.
Suddenly becoming "the third person"
Pham Thi Huyen is a gentle, quiet girl who makes the opposite person feel safe. Coming to "You want to date", this girl shared that she has experienced two loves. In particular, the first love almost left a very deep "impression". Having known each other for nearly a year, Huyen discovered that her boyfriend had a lover before. Suddenly, the nursing girl became "the third person" without knowing it or not. When she understood the situation, Huyen took the initiative to end her relationship with her boyfriend so that things would not go further.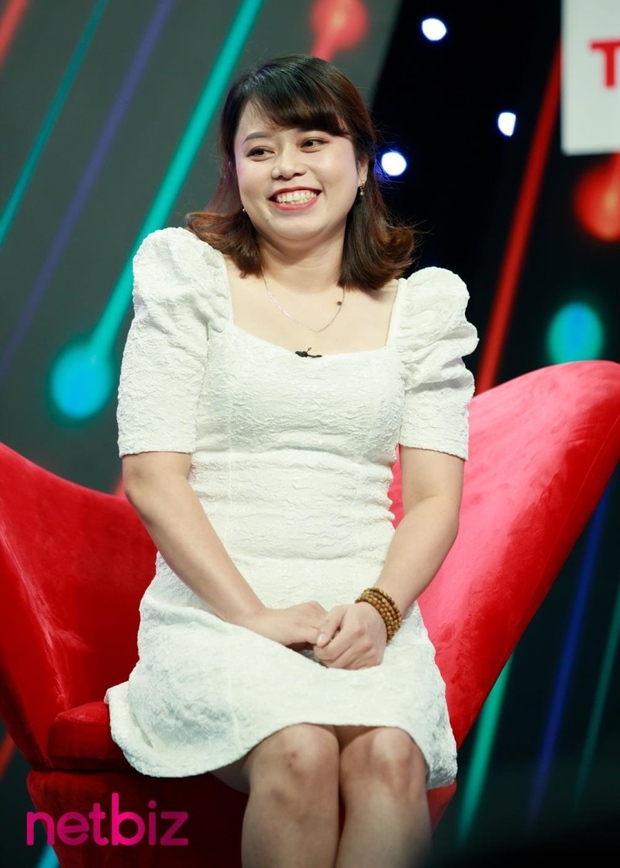 The gentle nurse – Pham Thi Huyen
The second love affair was quite faint, the two had a short time to get to know each other, but because they did not feel suitable, they gradually withdrew. Pham Thi Huyen wants to find a boyfriend who is not promiscuous, patriarchal, not abusive… MC Quyen Linh, after a while of observation, confirmed to the girl and the boy on the side of the fence that he is a good man, righteous. quality, honest.
Honest guy, "confessed" all the story with his ex
If Pham Thi Huyen is a gentle girl, Vo Phuoc Truong is a guy who can show everyone the truth. Without hesitation, Phuoc Truong shared that he had experienced many unrequited love affairs and had an official love.
Having known each other for nearly a year, Phuoc Truong and his girlfriend have gone out together five times. One of them went to Da Lat and only stayed one night. The guy honestly "confessed" to Quyen Linh and Ngoc Lan, that trip included holding hands, kissing and sharing a room…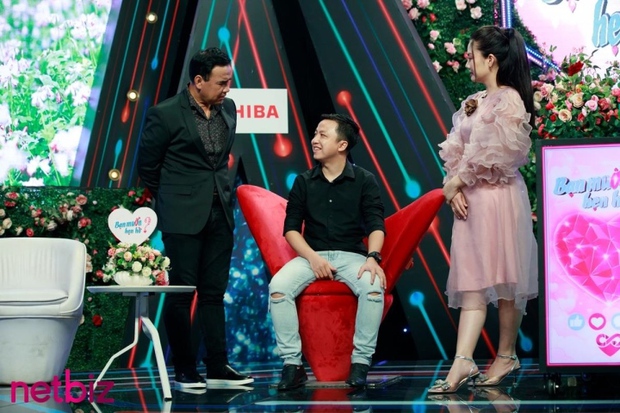 Vu Phuoc Truong confessed everything to Quyen Linh and Ngoc Lan about the trip to Dalat with his ex-lover.
Phuoc Truong also frankly shared that he is currently living with his aunt in Dong Thap. His parents lived with his younger brother in another house nearby. Sharing this reason, Phuoc Truong said: "I live with my aunt, because in the past, my aunt lived with my grandmother… My girlfriend will become a wife later, I will still live together. Because my aunt is alone, my parents still have one person. me". At the same time, the guy also said that he plans to open a building materials shop in the future.
Ngoc Lan expressed about Phuoc Truong: "I appreciate you for being honest, very cute. Second, you are a filial son. Third, very clear orientation for the future."
Going to Dong Thap as a bride?
The biggest problem of this couple is the geographical distance, Huyen works in Ho Chi Minh City, Phuoc Truong lives in Dong Thap. Discussing this issue, Phuoc Truong said he is willing to spend time going to Ho Chi Minh City to visit his girlfriend if both give each other the opportunity to date.
As for her girlfriend, Pham Thi Huyen also shared that she had never had the opportunity to go to Dong Thap before. If possible, I still want to visit the homeland of the West once. Along with Huyen, there are also close brothers and sisters who work at the same hospital.
Representatives of Huyen's relatives said: "Mr. Phuoc Truong has all the criteria set forth by the faculty leadership"and also shared more fun before going to film "You want to date" the night before, the whole faculty had a "meeting" to wish Huyen "bringing" her boyfriend home.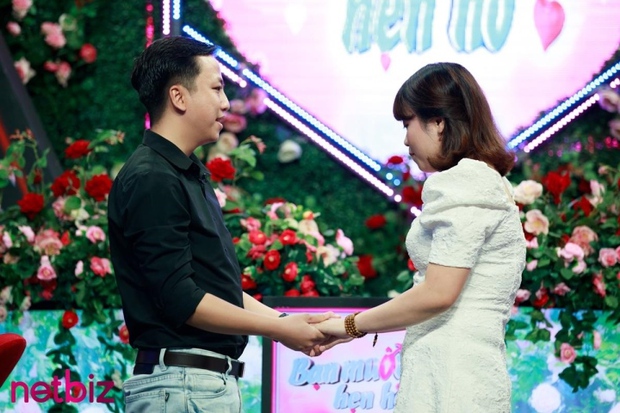 Couple holding hands to feel each other
Accompanying Phuoc Truong is her aunt, according to her aunt, Pham Thi Huyen is a gentle, cute, quiet girl, and especially a nurse, because now the most important thing is health. MC Quyen Linh immediately continued: "Yes, nurses are people who know how to be patient, take care of their health and are attentive. Taking care of outsiders also does well, let alone family members."
Feeling that the two characters have many similarities and are emotionally compatible, MC Quyen Linh suggests the issue of being a bride if you go further. The girlfriend is a sincere person, she confided that if the love is big enough and both of them get married, it is not a problem to go back to Dong Thap to be a bride.
At the decisive moment, the two gave each other the opportunity to date. Observing his girlfriend when pressing the button, MC Quyen Linh confided: "Now you two are officially dating. Huyen is very serious, the girl has closed her eyes. Truong must work hard, take care of her! This is a good girl, and this guy is also very good Huyen. Let's both try our best, actually there is no distance now, we can meet each other and chat through social networks every day, let's take care of this love together!".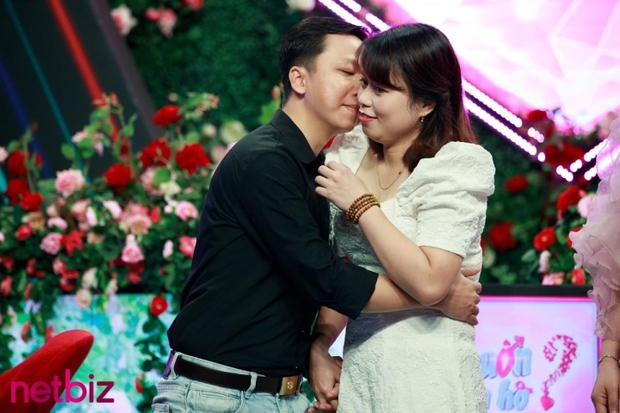 The couple officially entered the serious dating phase
Matchmaker Quyen Linh and matchmaker Ngoc Lan have successfully completed the "mission", wish you two will have a wonderful time getting to know each other and be able to go further.
(Photo: Khoa Nguyen)