You may not have noticed, but the culinary map of Hanoi is so diverse that it makes people "dizzy". Needless to say, the noodle dishes alone are extremely rich. This is a very easy dish to eat in any season, in any weather… Therefore, on erratic rainy days like this season in Hanoi, if you're still wondering what to eat today, Follow in the footsteps of "Hungry yet?" Go eat all the noodles!
In Hanoi, if you invite me to eat vermicelli, you will have "too much" dishes
Let's briefly count, the familiar noodle dishes that you eat every week, even every day!
The lightest and easiest to eat are probably bun rieu and bun thang. If you choose a dry noodle dish, eaten on slightly hot days, you can choose vermicelli. Besides, it is also impossible not to mention a long-standing noodle dish, literally delicious – nutritious – cheap is vermicelli. Then fish vermicelli, vermicelli vermicelli, vermicelli vermicelli, vermicelli vermicelli, vermicelli vermicelli, vermicelli vermicelli, seafood vermicelli… Besides, in Hanoi, there are vermicelli dishes associated with other places in the country such as Hue beef noodle soup, Southern beef noodle soup, Buon Me Thuot red vermicelli…
From the most popular vermicelli dishes to those with less sales, it must be admitted that there are too many different noodle dishes in Hanoi.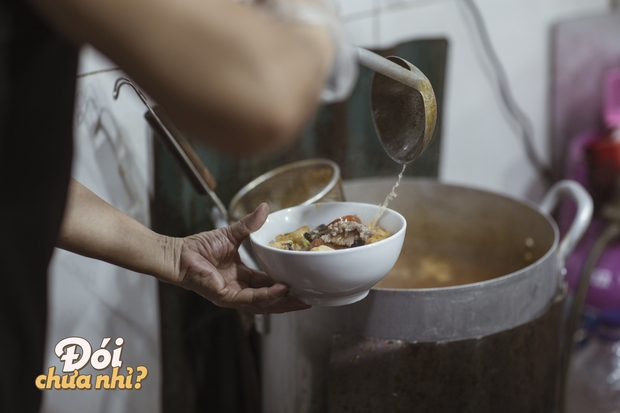 A day of eating Hanoi-style noodle dishes
Only 1 day, it is difficult to eat all the noodle dishes in Hanoi. So today, try to eat according to the suggestion of "Hungry yet?" Please!
One day to eat all kinds of Hanoi-style vermicelli, here are a series of addresses for you
Morning – Bun rieu
As you probably already know, vermicelli noodles are a delicious treat after Tet, sold all over Hanoi. Bun rieu is very easy to eat, regardless of the season, regardless of whether it's sunny or rainy, so on days when it's a bit "crazy", let's eat vermicelli!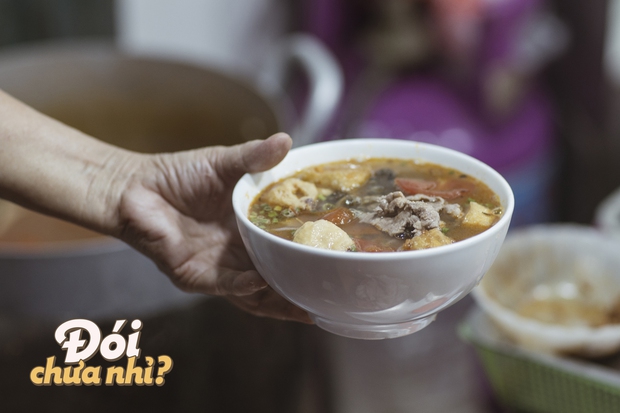 Bun rieu, in addition to the fragrant and rich broth and crab bricks, most of the shops in Hanoi now have beef, pork rolls, fried beans and even duck eggs. Depending on your preferences, you can order suitable accompanying foods.
Some delicious bun rieu addresses in Hanoi suggest you: 23 Nguyen Sieu, 16 Hang Luoc, 25A Bat Dan, 42 Hoa Ma…
Lunch – vermicelli noodles with shrimp paste
The weather is a bit shabby these days, but it's still summer so it's quite hot, so choosing vermicelli with shrimp paste is quite easy to eat. If people notice, vermicelli with shrimp paste is one of the dishes that challenge foreigners when coming to Vietnam, because shrimp paste is quite difficult to eat with them. However, there are many people who like it. Those who can't eat shrimp paste can order a bowl of fish sauce. The foods in this vermicelli dish usually have fried beans, thinly sliced ​​boiled pork, spring rolls, and in some rows, sausages. In particular, it is indispensable to have marjoram and perilla served with it.
Some suggested addresses for you: original bean vermicelli with Da Gach lane, alley 31 Hang Khay, bean vermicelli in Phat Loc lane…
Evening – Bun thang
This is also one of the typical vermicelli dishes of Hanoi, which is processed quite sophisticatedly with a lot of ingredients such as shredded pork, shredded chicken, sliced ​​fried eggs, shiitake mushrooms…, in addition, there are places also Eat more with sprouts, hoofs. Well, who can't eat shrimp paste, remember to tell the shop owner because this dish has shrimp paste.
You can eat bun thang at 48 Cau Go, 11 Hang Hom, 29 Hang Hanh, vermicelli in Ha Hoi alley…
Hanoi still has many delicious dishes, despite all kinds of weather. Let's go eat with us in the next issue of Hungry!
"Hungry yet?" With a brand new form that will lead you around the streets, "eat down" each place, discover more places to eat, from familiar restaurants that have been associated with many people's childhoods, shops and restaurants. The famous has become "legendary" to brand new shops.
Please follow us in each episode "Hungry yet?" to know more places to eat and never have to wonder "what to eat today"!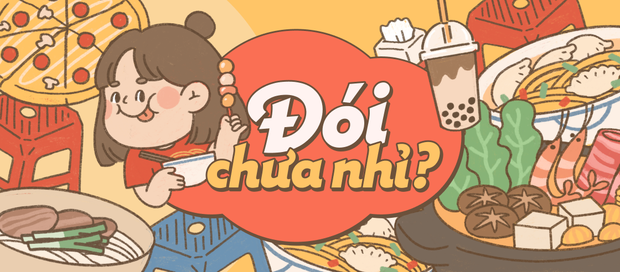 https://kenh14.vn/mot-ngay-di-an-du-cac-mon-bun-dam-chat-ha-thanh-duoi-day-la-mot-loat-dia-chi-danh-cho-ban-20220806140241708.chn