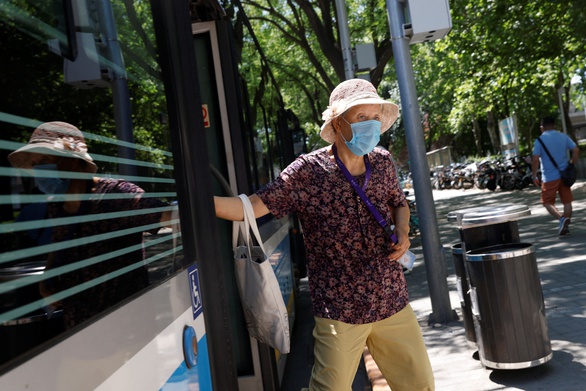 Bus service resumed in Beijing, China on May 30 – Photo: REUTERS
According to AFP news agency, Beijing has ordered hundreds of thousands of people in the capital to stay at home for the past five weeks, to prevent the city's biggest outbreak since the beginning of the epidemic.
On May 29, capital officials said a man surnamed Sun, in his 40s, failed to comply with the required isolation order after he visited a shopping mall that is believed to be at high risk.
"During the quarantine period at home, he went out many times and walked in the vicinity," said Beijing public security official Pan Xuhong.
Later, Mr. Sun and his wife tested positive for COVID-19, forcing the Beijing authorities to blockade 5,000 neighbors living around his block in their homes and send 250 people to an isolation center. government cup.
Police are investigating, and Mr. Sun could face severe punishment if police conclude he violated epidemic prevention regulations.
On May 29, a Beijing official said that the capital had not had a case of infection in the community for the past two days.
Mr. Sun's case is causing a stir in Beijing as the Chinese capital began easing restrictions from May 30.
Specifically, libraries, museums, theaters and gyms in Beijing were allowed to reopen from the beginning of this week, after city officials announced that the epidemic was under control.
Most bus, taxi and subway services in Beijing's three densely populated districts also resumed operations on May 30, and millions of people in the capital returned to work.
Capital government spokesman Xu Hejian said officials needed to remain on high alert against the virus.