On September 12, the Hai Chau District Police (Da Nang City) confirmed that they had just arrested Pham Minh Tan (21 years old, residing in Tho Quang ward, Son Tra district, Da Nang) to clarify driving behavior. police machine.
Before that, at 10:15 pm on the evening of September 11, the working group C3-911 of Da Nang City Police patrolled to 118 Dong Da (Hai Chau district) and discovered a couple riding motorbikes from Dong Da direction to the road. Quang Trung, not wearing a helmet, ordered the vehicle to be stopped for inspection.
However, when approaching, the couple did not obey the order, but accelerated, driving the car straight into the task force, causing Lieutenant Tran Quoc Thinh (officer of the Traffic Police Department of Hai Chau District Police Department). ) fell on the road.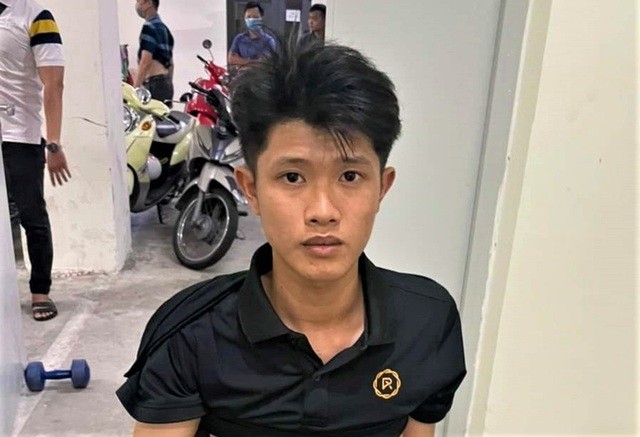 After that, this young man brought his girlfriend THVN (16 years old, hometown Quang Ngai, temporary residence in Thuan Phuoc ward, Hai Chau district) and continued to run towards Quang Trung – Nguyen Thi Minh Khai.
The strong impact caused Lieutenant Thinh to break his leg and was taken to the hospital for emergency surgery by the task force.
Immediately after, Hai Chau District Police gathered forces to track down and arrest the subject. At the police station, Tan confessed that when he discovered the force on duty gave the order to stop the car, but because both were not wearing helmets, they ran straight into Lieutenant Thinh to run away.
Currently, the Criminal Police Team of the Hai Chau District Police continues to take statements and make records to handle Tan's behavior.