On June 21, a representative of the Binh Duong Department of Health said that the province still has more than 210,000 doses of vaccine left. In which, 149,000 doses of Pfizer phase 147, over 13,200 doses of Pfizer phase 148, 51,000 doses of Moderna phase 149 and 1,105 doses of Vero Cell.
The reason for the vaccine stockpile is said to be the slow implementation of booster doses for subjects, not meeting the set targets.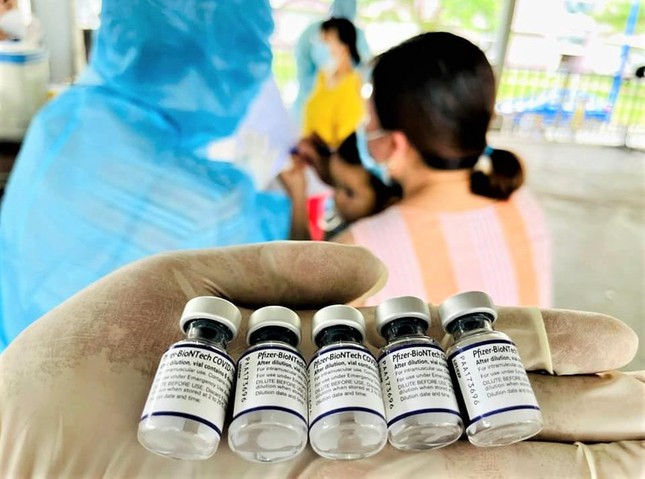 People's neglect of vaccination affects COVID-19 vaccination work in Binh Duong
To solve the urgent situation, the Binh Duong Department of Health has sent an urgent dispatch requesting the Provincial Center for Disease Control, the Health Centers of the districts, towns and cities directly under it to strengthen the review of the subjects. and vaccinate against COVID-19 with the basic dose and booster dose, not to let the vaccine stockpile. The official dispatch clearly states that the locality where the vaccine is stored or expired must be responsible.
Since "flexibly, living safely with the COVID-19 epidemic", people in Binh Duong have become subjective and do not administer the full dose even though the authorities have organized it continuously day and night.