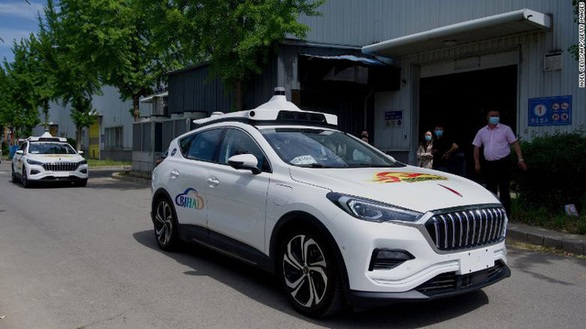 Taxis of Baidu and Pony.ai in Beijing – Photo: CNN
On April 28, two companies Baidu (BIDU) and Pony.ai announced on April 28 they had obtained the first license from the Beijing government to provide robotaxi car services to the public.
The license does not require the driver to be in the driver's seat, according to the station CNN.
These services have been rolled out in the capital Beijing since April 28, and passengers can hail driverless taxis during the day.
Currently each company will run limited to a designated area, which has a range of about 60 kilometers. At the same time, these two companies will have to keep an operator in the front passenger seat for emergency handling.
The announcement marks a major step forward for self-driving car technology in China, the world's largest car market.
Baidu is best known for its search engine product, but the company also has the largest fleet of autonomous vehicles in China. Baidu said the program will start with 10 cars and plan to add 30 more after that.
Pony.ai, a fast-growing startup, was founded by former Baidu engineers in Fremont, California (USA). The company says up to 300,000 residents in Beijing can try the experience.
Pony.ai is backed by automakers including Toyota and was last valued at $8.5 billion.
AutoX, another Chinese startup backed by Alibaba group (BABA), also deployed autonomous vehicles on public roads in the city of Shenzhen in 2020, although that initiative Currently only for special guests.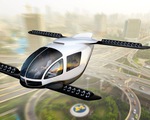 Thousands of flying taxis are about to take off