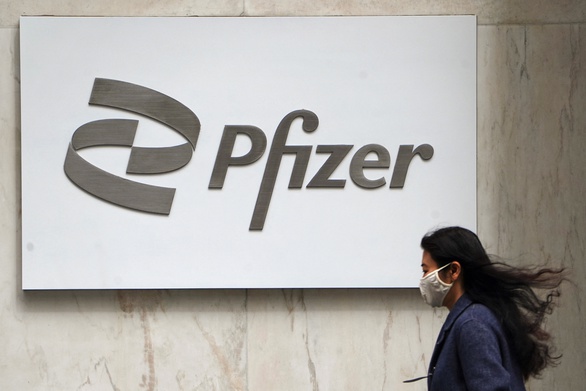 Pharmaceutical company Pfizer once made a "huge" profit thanks to the COVID-19 vaccine – Photo: REUTERS
Speaking in Davos on May 25, Pfizer chief executive Albert Bourla said it's time to bridge the gap between those who have access to the latest treatment and those who don't.
Therefore, the US pharmaceutical company implemented the initiative "An Accord for a Healthier World", focusing on 5 areas of infectious diseases, cancer, inflammatory diseases, and rare diseases. and women's health.
This initiative will make Pfizer's patented drugs available to the world's poorest countries on a non-profit basis.
Says it's not-for-profit, but Pfizer charges production and shipping costs, but keeps them to a minimum. Thus, in fact, countries will still have to spend money to buy drugs but at a cheaper price.
The five countries of Rwanda, Ghana, Malawi, Senegal and Uganda have committed to join some 40 other countries – 27 low-income countries and 18 lower middle-income countries – eligible to sign the agreements. bilateral agreement to participate.
According to AFP news agency, developing countries "bear" 70% of the world's disease burden but receive only 15% of global health spending, leading to unpredictable consequences.
Across sub-Saharan Africa, one in 13 children dies before their 5th birthday, compared with 1 in 199 in high-income countries.
Cancer mortality is also much higher in low- and middle-income countries, even more so than malaria in Africa.
All these figures are set against the backdrop of a region that has little access to the latest medicines.
Essential medicines and vaccines often take four to seven years to reach the poorest countries, and supply chain problems and under-resourced health systems make it difficult for patients to get them.