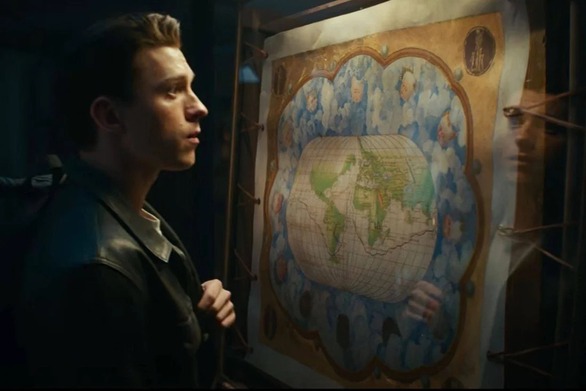 A scene from the movie Uncharted – Photo: SCMP
On April 27, the Philippine Department of Foreign Affairs announced that it had canceled all domestic screenings of the film Uncharted because the map image contains "cow's tongue line".
Uncharted is an action and adventure film from Sony Pictures, based on the treasure hunt video game series, and starring actor known for his role as "Spider-Man" Tom Holland.
In the film, there is about 2 seconds of projection of the "cow's tongue line", which is used on Chinese maps to illustrate its claim to a large area in the resource-rich South China Sea.
The Philippine Department of Foreign Affairs said that the map image with the nine-dash line appearing in the film was "against the national interest".
Philippine Foreign Secretary Teodoro Locsin said people should not only refuse to watch the movie, but should boycott the entire studio.
Columbia Pictures Industries received the discontinuation request and complied.
In 2019, the Philippines asked DreamWorks to stop showing cartoons Abominable also because the scene contains "cow's tongue line".
Previously, on March 12, the National Film Evaluation and Classification Council of Vietnam banned the film Uncharted out in theaters.
Vietnam also banned movies Abominable in 2019 and asked Netflix to remove some episodes of the series Pine Gap in 2021 for the same reason.