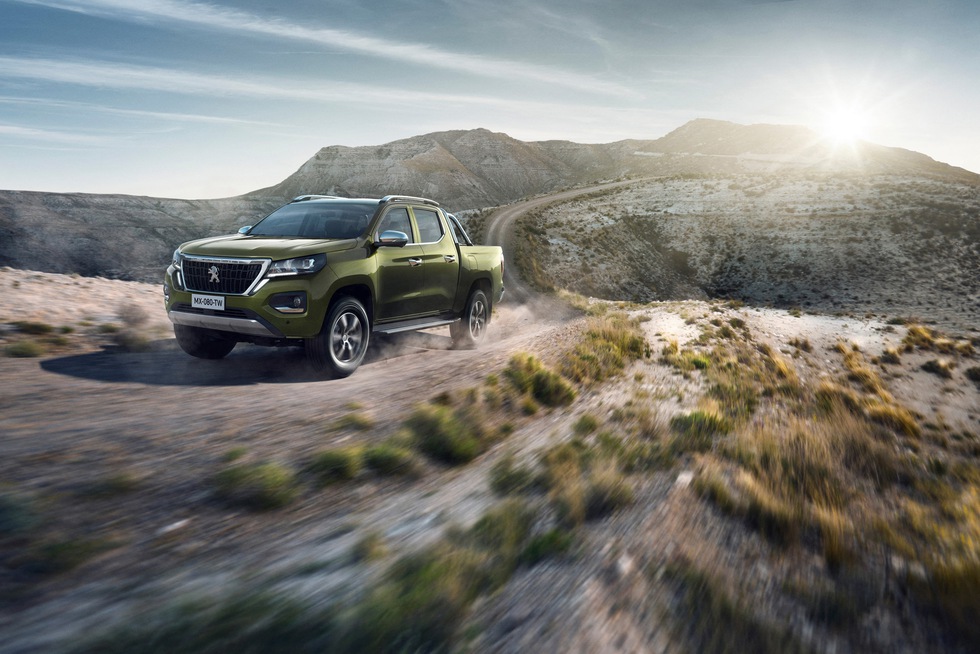 Peugeot Landtrek is a car for developing markets and has returned to Southeast Asia after 2 years – Photo: Peugeot
TThis week, the Malaysian market welcomed the new Peugeot 2008, but the company's branch in this country confirmed in the third quarter of this year that they still have a new car line that will launch in the region, the Peugeot Landtrek mid-size pickup.
In Southeast Asia, Peugeot Landtrek will compete with Toyota Hilux, new Ford Ranger, Mazda BT-50, Isuzu D-Max and the new pair of Nissan Navara and Mitsubishi Triton preparing to launch.
Peugeot Landtrek is a vehicle developed specifically for developing markets. When launched in 2020, the car will be sold in Latin America and Africa with Southeast Asia being the next region targeted by the company.
Peugeot Landtrek is a pure "pack horse" pickup aimed at practical use
The car has 2 versions of single or double cabin, 2 equipment configurations: working (standard) and multi-purpose (with additional amenities) with a payload ranging from 1 to 1.2 tons, only the single cabin version. not equipped with a rear bumper to help open the tailgate 180 degrees.
The Landtrek exterior design conforms to Peugeot's current standards with a radiator with the company's signature lion logo, flanked by large, muscular headlights (with a high-end LED option).
Ceiling mounts, reinforced undercarriage, extended door sills for easy access, Landtrek/Peugeot badges on the tailgate, multi-terrain tires… are some of the notable exterior features.
One of the most special features of Peugeot Landtrek is that the interior can accommodate up to 6 people (3 front, 3 rear) with 7 grips to avoid shaking off-road operation causing discomfort to occupants.
Of course, if there is no need to "crowd" in the Landtrek cabin, users can choose a 5-seat version with 2 single front seats separated by armrests.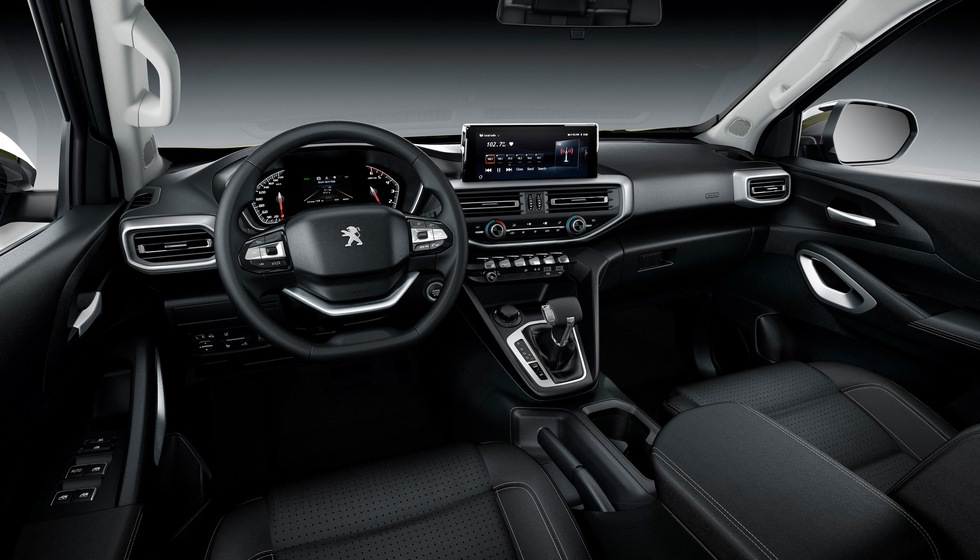 The Peugeot Landtrek cabin stops at a good level, the center console still retains many buttons for convenient control – Photo: Peugeot
2-spoke steering wheel like SUV 3008, 10-inch entertainment screen on top of dashboard like 508 supports Apple CarPlay / Android Auto / Bluetooth, USB charging port, 10GB hard drive, automatic 2-zone air conditioning, lane departure warning, 360-degree panoramic camera, downhill support… are some of the highlights that can convince users to come to Landtrek instead of competitors.
2 engine options used by Peugeot Landtrek are 1.9L oil with 148 horsepower / 350 Nm with 6-speed manual transmission and 2.4L turbocharged petrol with 207 horsepower / 320 Nm with 6-speed manual or automatic transmission. Standard drive is rear-wheel drive, 4×4 is optional.
Overview Peugeot Landtrek is coming to Southeast Asia
Some other pictures of Peugeot Landtrek: