Play Together VNG – Old but new
Play Together is a game that "storms" on social networks during the Covid-19 pandemic. Thinking of Play Together, people usually only think of fishing games, or a platform to connect friends in distant days. However, that was only true in the past. Whether fishing or highly social activities are always indispensable and contribute significantly to the success of the game, the Play Together virtual universe has now undergone a lot of changes to become more and more popular. should be more attractive and meet the new needs of players. After VNG officially released Play Together in Vietnam with the name Play Together VNG on June 30, the game has continuously updated with many new interesting and exciting features and activities. When you see your old friend Play Together again, you will see the same appearance, but a completely new person. Let's find out what other changes Play Together has made!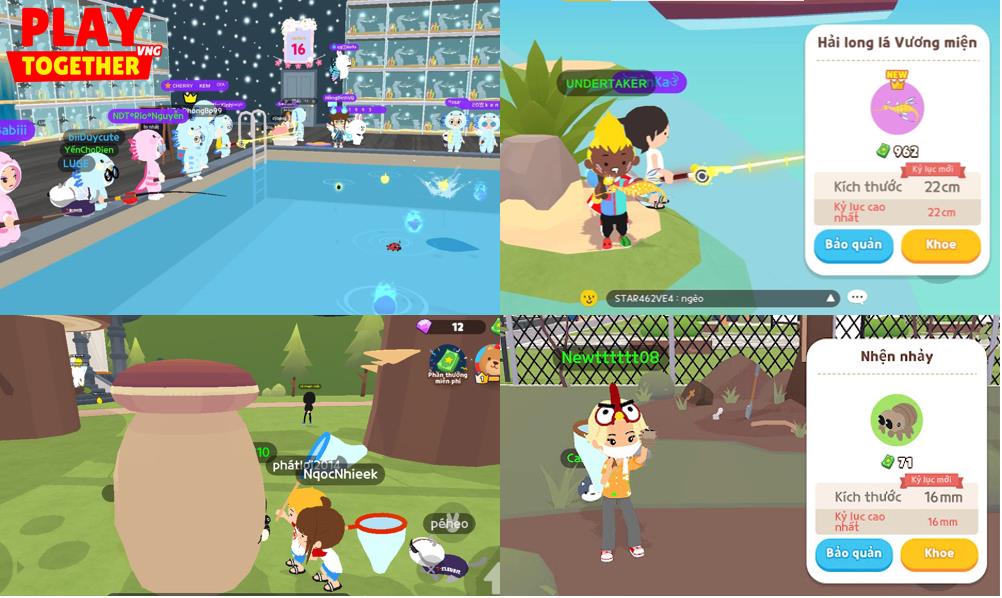 Play Together – Ready to change to become a better version of yourself
7749 insects on Kaia Island
After the great success of the fishing feature, Play Together VNG now has a new similar activity that is catching insects. On Kaia Island, there will be a variety of insects such as butterflies, ants, coconut beetles … but only in certain areas, so look carefully. Players must use specialized tools, which are insect catching rackets, to be able to own beautiful insects, fill up an insect dictionary, display at home, or get rich from selling insects.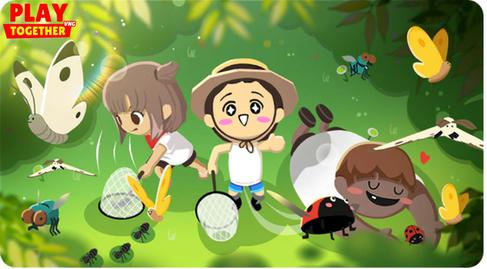 Shoot or Hide: Battle for Survival – Dramatic New Minigame
The legendary Survival Shooting game genre has now been included in Play Together VNG with the name Shoot or Hide: Survival War. To join the game, find NPC Nick Vury in the Plaza area near the former NPC Jean Leon (the tree seller). In this game, you will also be able to board the plane, pick up weapons, restore health and mana as well as run similar to PUBG gameplay, and of course your task is to become the last survivor. You will receive crown points and stars for completing the round, even if you do not make it to the top 4.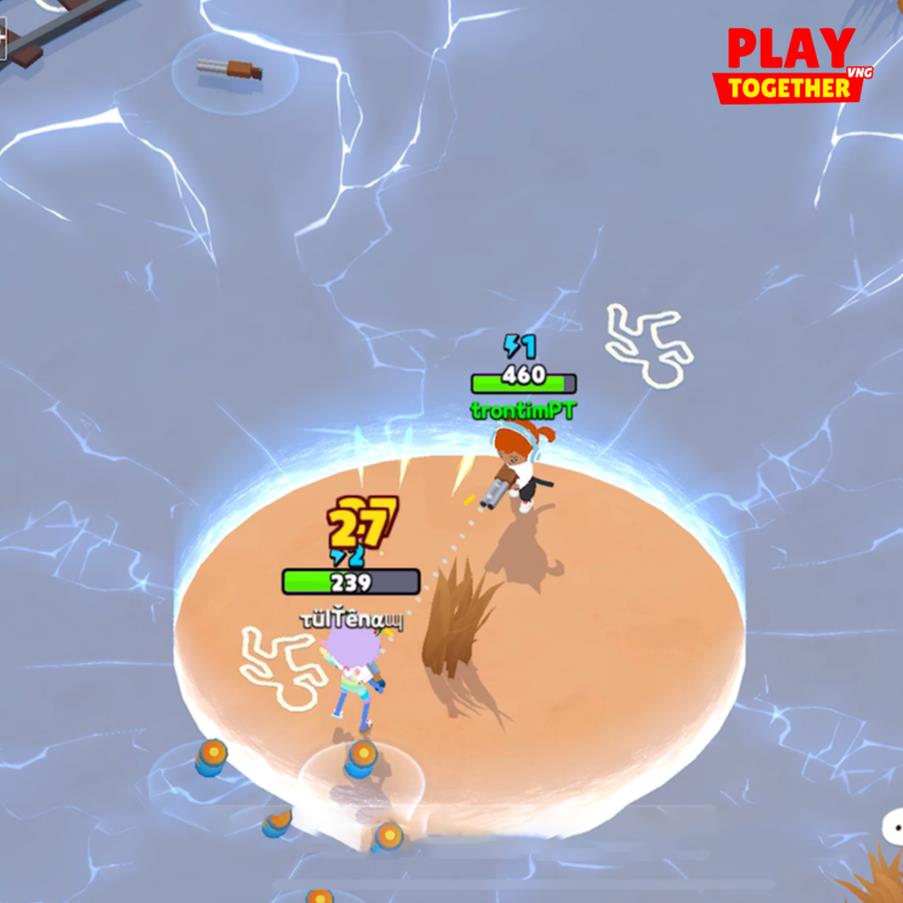 Koreno Kitchen – Better than noodles, more leisurely than cooking
In the new update of Play Together VNG, a new location has been added to Downtown – Koreno Kitchen Building. This is a paradise for food lovers, especially instant noodles. In this kitchen, you can cook dishes that can only be tasted in Paldo through Korechef and receive special rewards for completing cooking tasks using different ingredients. Try to be the best chef with Play Together VNG!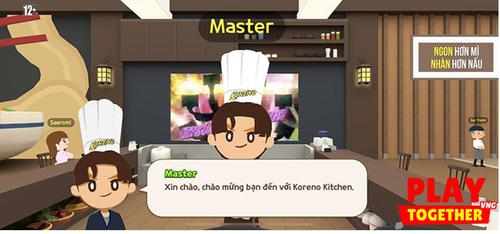 Super luxury 5-star hotel on Kaia . island
The most luxurious hotel in the CBD has now been upgraded to a new level. Just with the appearance on the outside, the tallest building on Kaia Island is enough to make the residents of Play together admire. But not stopping there, the No. 1 hotel has now been invested with more luxurious and comfortable interiors. This will definitely be a must stop for weary residents of Kaia Island.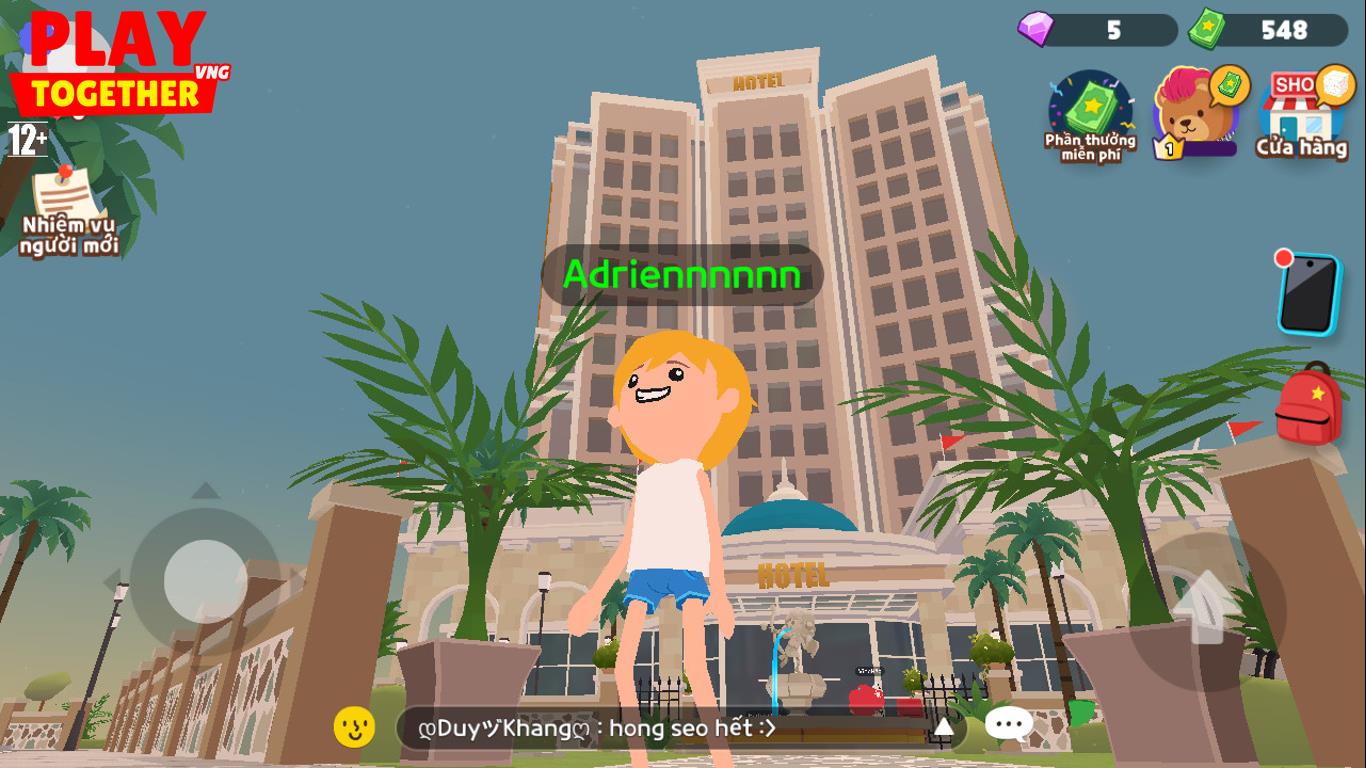 The virtual universe is waiting for your return!
When you leave, Play Together has continuously improved to make it better and more enjoyable and waiting for you to come back and explore. The old friend Play Together still has the cuteness and fun, but it will never be boring because there are always new things. From June 30, Play Together VNG was officially available on Google Play and App Store. If you've been a fan of Play Together for a while, don't hesitate to switch now to experience new activities and receive a nice gift of 500 Diamonds. Not only that, inviting friends to come back to play will receive 50, 100, and 150 Diamonds respectively when the game reaches 2 million, 5 million and 10 million conversions. Play Together VNG virtual world will always be constantly evolving, promising to have more attractive features and new updates in the future.
Return to the familiar universe and discover the changes of the fun virtual world Play Together VNG now, dear friend: https://playtogethervng.onelink.me/cpGR/PR2
Don't forget to stay up to date with the latest information on upcoming events through the game's official portals:
Home page: http://playtogether.vnggames.com/
Fanpage: https://www.facebook.com/playtogethervietnamofficial
Community group: https://www.facebook.com/groups/ptvng
Official portal of VNG games: http://playtogether.vnggames.com/nap
https://kenh14.vn/play-together-vng-nhieu-cap-nhat-moi-khien-nguoi-choi-xieu-long-20220803185128167.chn