Previously, Dai Doan Ket Newspaper reported that at about 10 pm on September 11, people discovered and reported to the authorities about someone drowning at Hon Gai Beach, suspected of falling. from the water motor.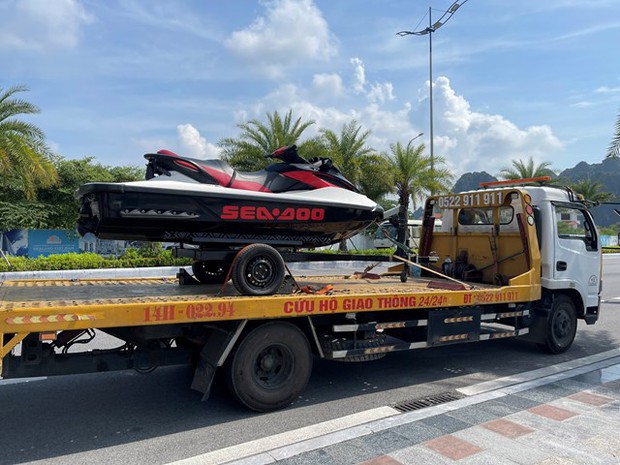 The water motor that is believed to be involved in the death of one person at Hon Gai Beach was taken to serve the investigation.
After receiving the news, the functional forces were present at Hon Gai Beach area to search, rescue and rescue through the night. At about 9 a.m. on September 12, the functional forces found one person in a dead state. Through initial verification, the victim is a female, named NTH (25 years old, hometown Ha Tinh, currently staying in Ha Long city). The victim was not wearing a life jacket and could not swim.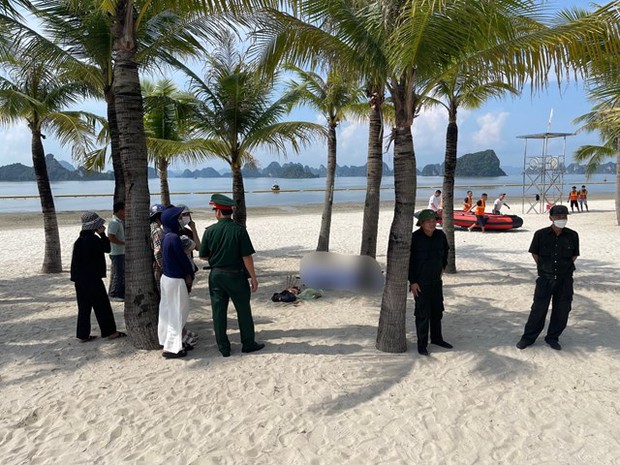 The family brought the victim's body back to his hometown on September 12
According to initial information, in the late evening of September 11, the victim and a group of friends rented a jet ski and ran a jet ski in the area of ​​Hon Gai Beach, then an accident occurred. It is known that Hon Gai Beach is only open until 6:30 p.m. daily. According to the Ha Long City Public Service Management Board (the beach management unit), there is no license for water sports activities here.
On the morning of September 13, talking to PV Dai Doan Ket Newspaper, Vice Chairman of Ha Long City People's Committee Nguyen Ngoc Son said: On September 12, the family brought the victim's body back to his hometown. Currently, the city police are verifying the case, clarifying the cause of death and the responsibilities of the organizations and individuals involved.