On September 2, information from the Road and Railway Traffic Police Department (PC08) of the Ho Chi Minh City Police Department discovered that many car repair facilities in Cu Chi district trade in components of unknown origin and with markings. Unauthorized vehicle mode signal.
Previously, on September 1, the Northwestern Traffic Police Station coordinated with the Cu Chi District Police Working Group and the Tan Thanh Dong Commune Police to inspect 4 business establishments and auto repair shops in Tan Thanh commune. Thanh Dong.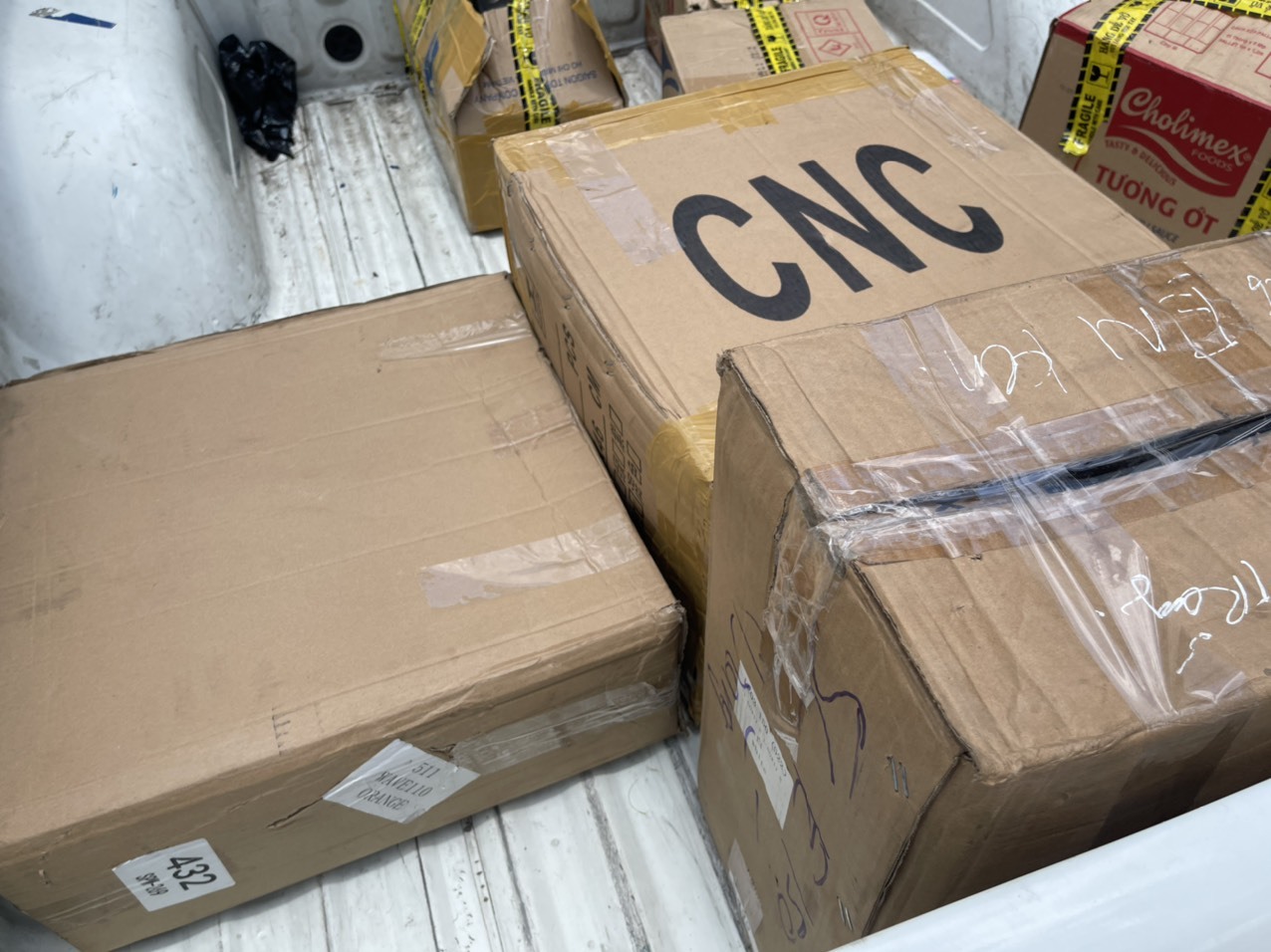 Car parts boxes of unknown origin.
At the time of inspection, the functional force discovered two businesses dealing in car parts of unknown origin, detecting a modified vehicle.
Specifically, at Tuan Thanh car repair shop, address number 644, provincial road 15, hamlet 5, Tan Thanh Dong commune, Cu Chi district, the working group discovered that the facility was repairing and assembling 3 motorbikes (2 cars) still have enough chassis and engine numbers; 1 vehicle has no chassis or engine numbers).
The working group temporarily seized the 3 motorcycles and handed them over to the Tan Thanh Dong Commune Police for further clarification and handling.
Also at this facility, the working group also discovered and temporarily seized many types of motorcycle spare parts that could not produce invoices and documents such as springs, bearings, firstborns, father pot, gas co…
Similarly, at Ken Decal spare parts store, address 500A, provincial road 8, hamlet 12, the task force detected and seized 8 types of motorcycle parts that could not produce invoices and documents. The working group handed over the above spare parts to the Cu Chi District Police for further investigation.
Two days ago in Go Vap district, the Go Vap District Traffic Police – Order Team coordinated with relevant units to inspect the Henry Racing Team car repair shop at 135 Street 14, Ward 8, Go Vap District. .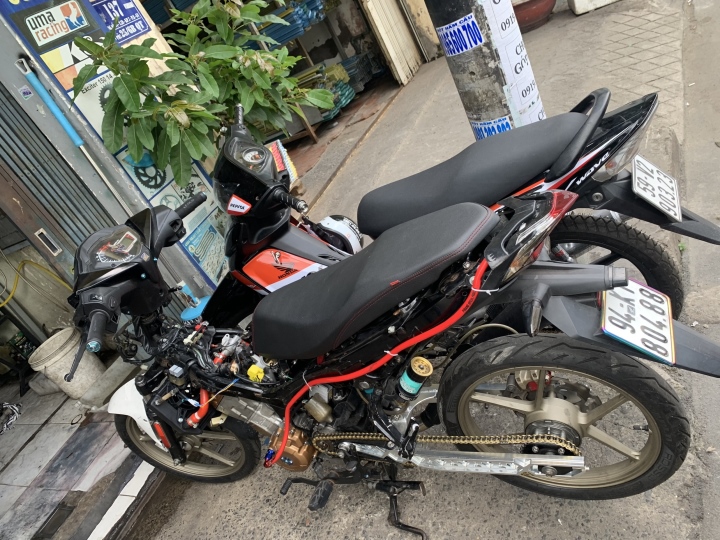 Modified car at a car repair shop in Go Vap district.
At the time of inspection, the working group discovered 8 motorcycles in the process of being modified. Immediately after that, the functional forces made a record of temporary seizure of 8 motorbikes for verification and handling according to regulations.
According to Division PC08, in the coming time, the traffic police will continue to strengthen inspection and review of car repair businesses with suspicious signs in the area, deploying plans to prevent illegal and disruptive racing. public order, resolutely handle violations according to the provisions of law.