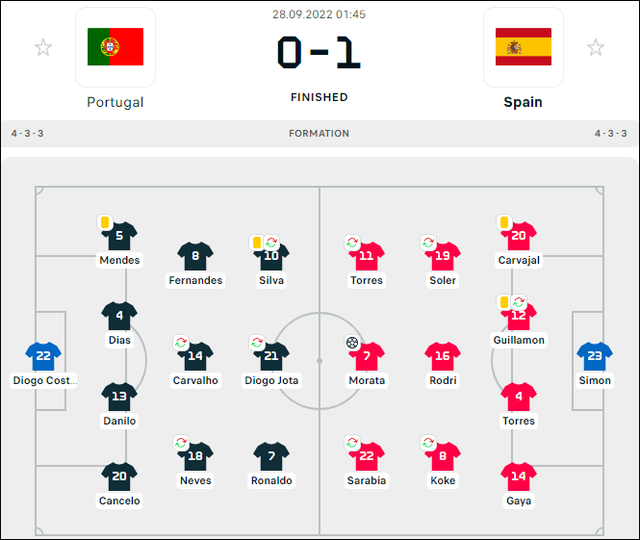 Portugal vs Spain starting line-up
The nature of the "final" match for the first place in the group made Portugal and Spain not too open-minded. However, both teams still have the opportunity to decide the fate of the match. The final ticket to the next round was given to Spain, a braver and luckier team.
When the game entered the 88th minute, a moment of distraction cost Portugal dearly. From Dani Carvajal's cross, young star Nico Williams headed the assist to let Alvaro Morata finish into an empty net.
A 1-0 victory right at Braga helped Spain overcome Portugal to take the top spot in Group A2. Coach Luis Enrique's team and Italy, the Netherlands and Croatia won tickets to the semi-finals of the Nations League.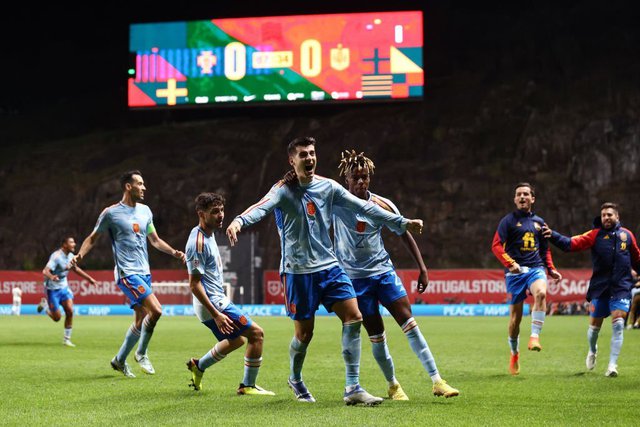 Morata's late goal sent Spain into the Nations League semi-finals (Image: Getty)
Compared to the 1-2 defeat to Switzerland a few days ago, Spain replaced almost the entire squad, keeping only goalkeeper Unai Simon. While the opposite side, coach Fernando Santos still kept the frame in the 4-0 victory over the Czech Republic.
Far behind Spain in possession time with only 36%, but Portugal created many more remarkable stopping situations. Without the talent of goalkeeper Unai Simon, the visitors would probably be the ones to concede the first goal after the shots from Ruben Neves (23′), Diogo Jota (33′) or Cristiano Ronaldo (47′). .
It was not until the last 20 minutes of the game, when forced to win, that Spain created a brighter attack. In the 77th minute, Morata's finishing effort forced goalkeeper Diogo Costa to excellently save.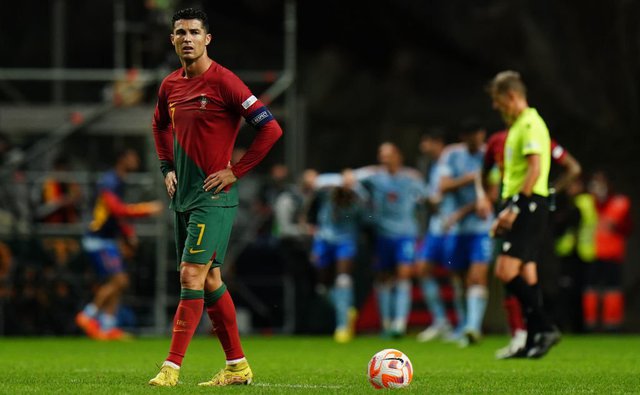 Ronaldo had a rather disappointing match. CR7 kicked the whole 90 minutes but only had 30 touches of the ball, hit the target twice and failed to pass a single time (Image: Getty)
In the context of the home team only holding a draw to continue, coach Fernando Santos did not strengthen the defense. He threw attacking players like Rafael Leao and Vitinha into the field as if he wanted to win enough with the opponent. This gamble failed.
Morata's goal in the 88th minute engulfed Portugal. This is the first time in 88 years that Seleccao has lost to Spain at home, after a 1-2 defeat in the 1934 World Cup qualifiers.

The final situation of Group A2