On September 8, the investigative police agency of Dien Chau district, Nghe An province said that it had just issued a decision to prosecute Vu Van Ba ​​(born in 1985; residing in Dien Thanh commune, Dien Chau district, Nghe An province) about "Disturbing public order".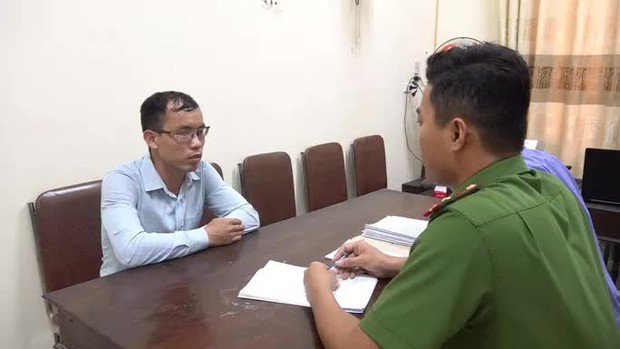 Vu Van Ba ​​at the police station – Photo: provided by the police
Previously, at 13:00 on August 24, 2022, Vu Van Ba ​​drove a car on National Highway 7A, passing through Dien Phuc, Dien Thanh and Dien Chau townships (Nghe An). In the process of driving a car, Ba had swerving, swinging, and confronting vehicles in the opposite direction. The above behavior causes danger to vehicles participating in traffic, causes psychological insecurity, fear for pedestrians and disrupts security and order.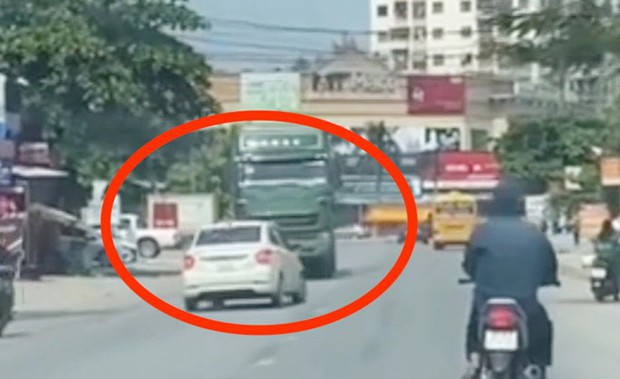 Vu Van Ba ​​drove the car to rush into the opposite lane, causing danger to road users.
Through investigation, the police agency determined that when participating in traffic, Vu Van Ba ​​suspected of using stimulants (alcohol, beer). Working with the police agency Ba admitted that Driver in a state of unconsciousness and loss of control.
In particular, when he discovered that he was in violation, Vu Van Ba ​​asked another person to confess on his behalf. However, during the investigation, the authorities identified Vu Van Ba ​​as the driver of the car appearing on the clip.
Authorities are completing documents to handle Vu Van Ba ​​in accordance with the law.