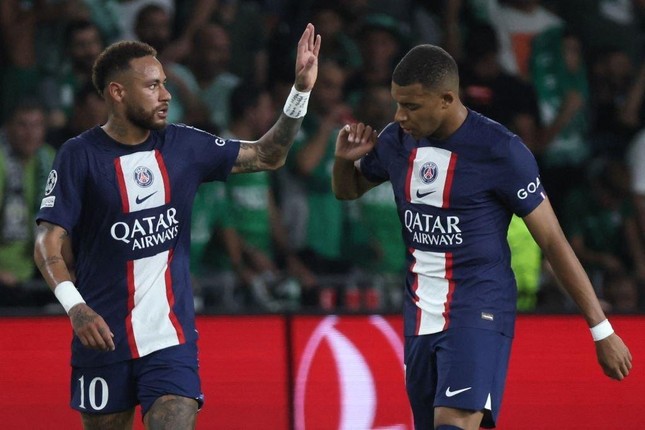 Neymar and Mbappe are face-to-face but not content
The conflict between Kylian Mbappe and Neymar broke out right in the opening match of PSG this season. Even though PSG won 5-0 against Montpellier, Mbappe and Neymar growled like enemies. In that match, the French striker suddenly contested Neymar's 11m free kick and missed. After this situation, PSG received another penalty and Neymar successfully completed it.
According to the latest disclosure of L'Equipe, Mbappe was one of the supporters of PSG's sale of Neymar in the summer. The French striker felt inhibited because of the freedom Neymar had in previous seasons. He believes that the Brazilian star's indiscipline adversely affects the rest of the season.
In the opposite direction, Neymar was described as "extremely surprised" when PSG agreed to give Mbappe more power than a regular player. In an effort to keep Mbappe, PSG not only pay this striker more than Neymar, Messi but also accept him to participate in the team's professional matters.
The hostility to Mbappe is considered the reason why Neymar shines brightly this season. In the past 11 matches, Neymar scored a total of 11 goals and assisted another 8 for PSG. Mbappe's attitude and arrogance makes the Brazilian No 10 want to prove himself more than ever. However, this inadvertently deepened the conflict between the two.
Currently, Mbappe and Neymar are only equal to each other, not content with each other at PSG. According to L'Equipe, Messi had to mediate between two teammates, thereby ensuring PSG's season on the right track.