The school violence incident occurred at Yuanzhu High School in Yulin City, Shaanxi Province, Northern China on May 13.
"The reason why the physics teacher punched his student in the face and chest was because he thought he was not paying attention to the lecture" – newspaper SCMP said – "As a result of the school violence incident, a 15-year-old male student had to be hospitalized with 16 stitches. The male student's wound had a tear up to 2 cm under his eyelid, caused by broken glasses."
According to the history of text messages with parents, the teacher only said to take Geng to the hospital without specifying whether to stitch the wound or what happened.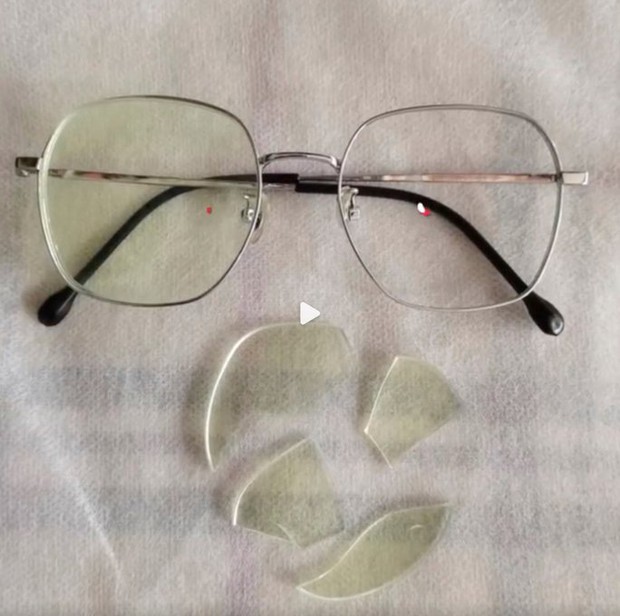 Glasses shattered after male student Geng was punched in the face by his teacher (Image: Weibo)
Geng's mother believes that her son's wound was sewn carelessly. "This is the second time you have caused my child to be seriously injured physically and mentally. We are deeply traumatized," Geng's parents said.
Worried about leaving a scar on his face, Geng's father took his son to a hospital in Xi'an, capital of Shaanxi province, for further treatment. "My son said his face was so ugly that he didn't want to go to school anymore. With so many stitches on his face, he was very worried. He said he wouldn't go to school until the scar on his face healed," – Geng's father shared.
The parent also added that the physics teacher had beaten other students, but this time, he hit the hardest. The teacher apologized, but Geng's family disagreed and asked the school to discipline him.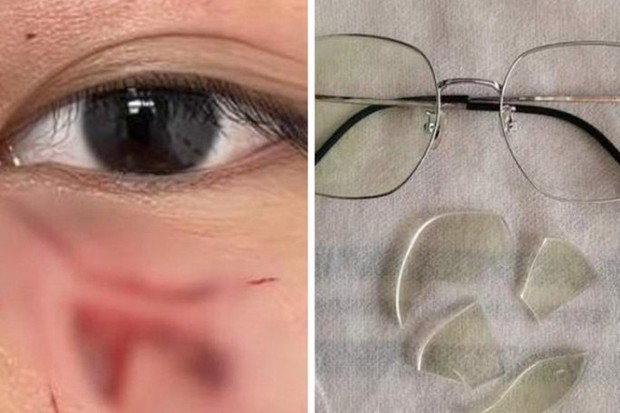 The teacher punched and broke the glass, creating a cut on the student's face (Photo: SCMP)
After nearly a month since the incident, on June 11 the school decided to fire the teacher who beat the male student Geng. This information was confirmed by the principal of Yuanzhu High School.
School violence has sparked debate in China about how teachers treat students. This is the second case of a teacher hitting a student in recent times.
On May 10, a 9th grader in Yunnan province was beaten by a teacher for falling asleep in class. The frequency of the two cases made Chinese people angry and worried about the safety of their children at school.
"This is a violent crime, teachers should be punished according to the law," wrote one Weibo user.
"Irresponsible and bad teachers plant seeds of extreme negativity or hatred in children's minds," another wrote.