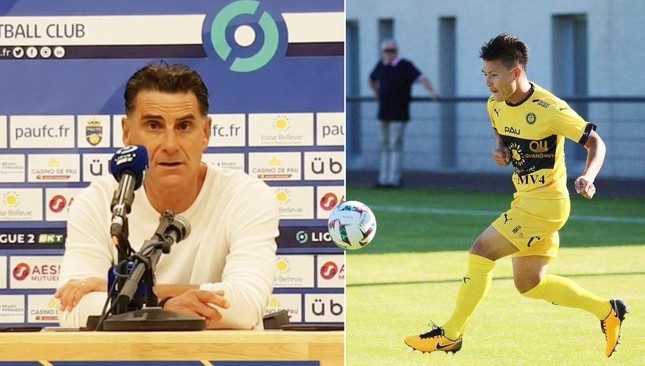 Pau FC had a bad start to the season with a 0-4 loss at Guingamp's field. Therefore, at the reception of Dijon tonight, they will face a lot of pressure.
Even when playing at home, Pau FC is still inferior to Dijon because simply, their opponent is in the top 3 candidates for promotion this season, while Pau's play still has many problems.
Before this clash, coach Didier Tholot made a statement expressing his hope that the players will partly solve the outstanding problems at the club. He emphasized at yesterday's press conference: "On Guingamp's field, we made mistakes that should not be made. In defence, we lacked determination, determination and cohesion in the squad.
When you lack those in a match, things get complicated. We didn't take the risk and didn't show the depth of the squad. We fixed it by working all week. I brought in a few more rookies, more competition, and more options for this game.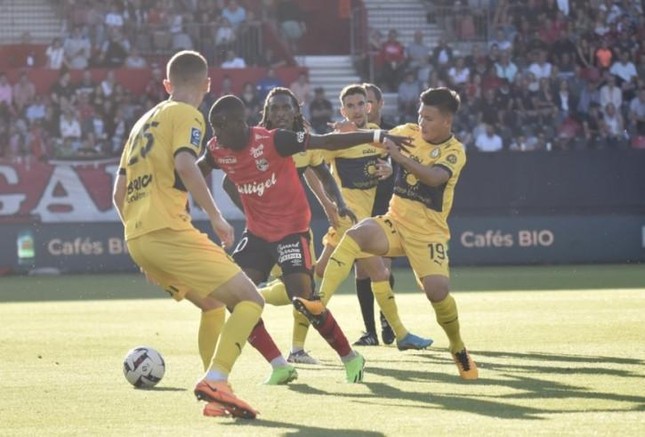 After losing 0-4 in the first round, coach Tholot wanted his students to improve immediately before Dijon
The answer will be given on the field, against the opponent Dijon, who is off to a good start. You have to be calm, approach slowly, know the shortcomings that you have to correct."
Coach Tholot also revealed the possibility of using rookie Charles Boli in this match. Because he hopes that with a player who has trained at the famous Lens furnace and has as much experience as Boli, he can make a difference to the game.
"Charles Boli will appear in the squad," he insisted. "I think he can help us out on the pitch. We were looking for a system that operates with emphasis, rich in speed on both sides. We need players who have the ability to support as an explosion point in the second line, always ready to jump up and finish."
In the end, the determination to win was expressed by the coach of Pau FC through the message that he wanted the students to play fiercely and be ready to attack to the goal of winning.
"We have pointed out individual and collective flaws. I hope that will allow us to move forward. The whole team was very receptive and prepared as best they could. I want players who dare to attack. We all make mistakes, but we have to learn from them," he concluded.