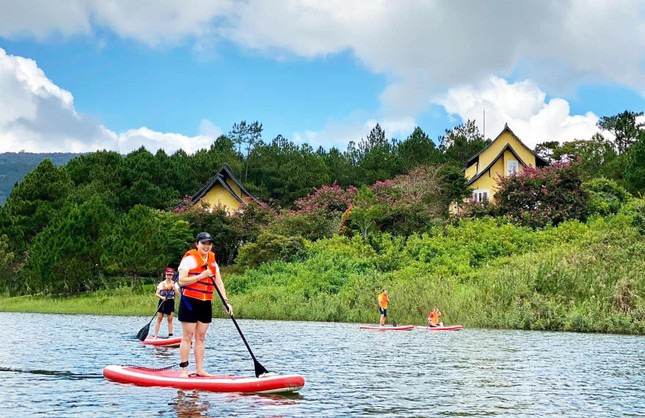 Relax at a romantic resort and enjoy a relaxing SUP paddle on Tuyen Lam Lake. Photo: Dalat Discovery
Entering the third day of the 2/9 holiday, although the number of vehicles participating in traffic increased much compared to normal days, on the main streets in Da Lat, vehicles still moved smoothly.
Some hotels and motels in the center of Da Lat still have rooms, shops are not as crowded as previous holidays. Room rates hardly increase, ranging from 250,000-350,000 VND/night/single room, from 450,000-800.000 VND/night/double room.
On the streets that are often congested during previous holidays such as Prenn Pass, Tran Phu, Ba Thang Tu, Pham Ngu Lao, Nguyen Chi Thanh, Tran Hung Dao, Phan Dinh Phung, Nam Ky Khoi Nghia… the vehicles are still in traffic. favorable communication.
The roads near famous tourist sites and attractions such as Da Lat Railway Station, City Flower Garden, Valley of Love, Sculpture Tunnel, Datanla waterfall tourist area… do not have local congestion.
Mr. Le Anh Kiet, Head of Culture – Information Department of Da Lat said that during the summer, the number of tourists to Da Lat is very large; On the other hand, recently, there has been a trend of weekend resorts in this city, so by the holiday of September 2, the number of visitors did not increase dramatically as before.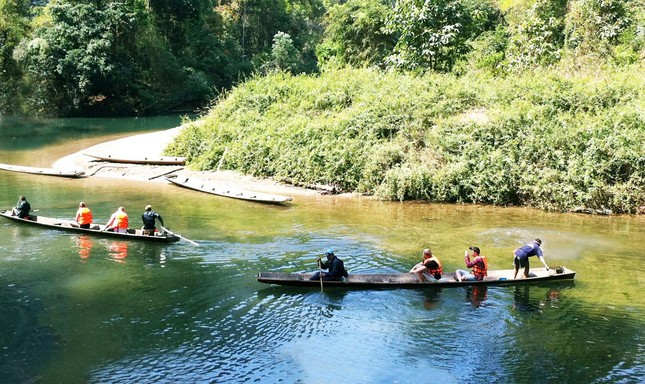 This is a remarkable trend because the number of visitors spread evenly throughout the year helps Da Lat to get rid of overcrowding; As a result, the quality of tourism services is improved. Da Lat returns to a slow pace of life, true to the name of the city of dreams, the city of love…
Walking in the flower garden under the pine tree
Ms. Pham Thanh Huong from District 7 (HCMC) confided that she has traveled to Da Lat many times, so she understands that the weather is very erratic in the rainy season. Therefore, her group of friends determined that the main purpose was to relax, not plan where to check-in.
When the weather is nice, schedule a cloud hunt, bike ride on steep roads or walk under the beautiful pine forest, watching wild flowers grow all over the mountains with an indescribably peaceful feeling. The climate is cool, the environment is fresh, so you don't get tired of outdoor activities.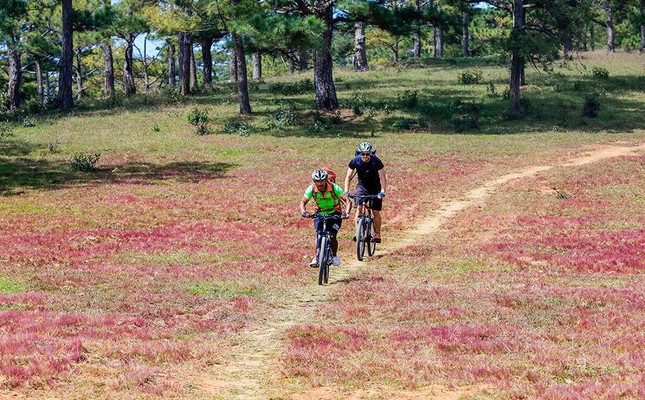 Cycling on the hill of pink grass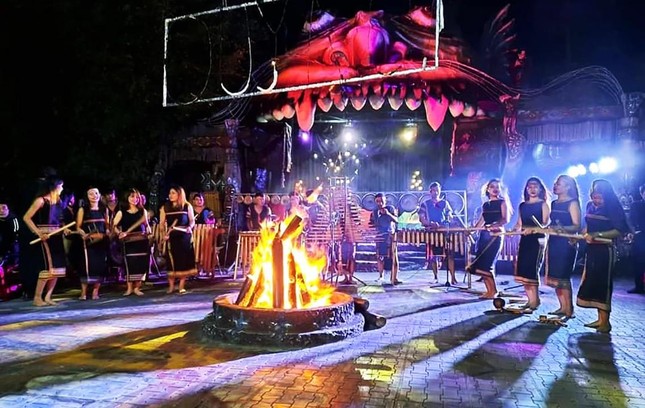 Watch K'Ho musical instrument performance at Devil Mountain – Suoi Ma, top new tourist destinations in 2022
If it rains, Huong's group will visit a coffee shop or go to K'Ho villages to watch gong performances, enjoy grilled meat, wild vegetables, and can wine.
Lam Dong Department of Culture, Sports and Tourism forecasts that thanks to the Flower Festival, this year Lam Dong will welcome about 7 million visitors, 2 million more than the provincial plan.