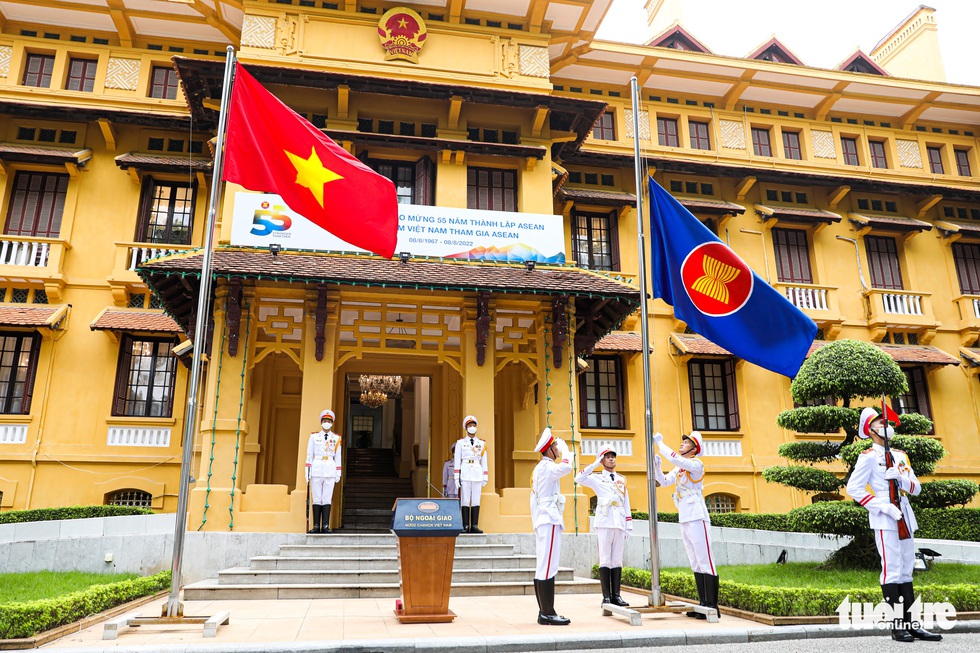 The ASEAN flag flutters next to the Vietnamese flag at the Ministry of Foreign Affairs office on the morning of August 8. The 10 rice flowers in the center of the flag represent the 10 member countries, expressing the desire to stick together in friendship and solidarity – Photo: DANH KHANG
"The birth of ASEAN 55 years ago has paved the way for us to realize our dream of a region of lasting peace and stability, sustainable growth and inclusive social progress," Minister of Foreign Affairs said. Bui Thanh Son affirmed during the ceremony of raising the ASEAN flag on the morning of August 8 at the headquarters of the Ministry of Foreign Affairs in Hanoi.
55 years ago, on August 8, 1967, the foreign ministers of Indonesia, Malaysia, the Philippines, Singapore and Thailand approved the Bangkok Declaration establishing ASEAN. Vietnam became the 7th member of the bloc in 1995 after Brunei (which joined in 1984).
In the following years, Laos, Myanmar and Cambodia were admitted, bringing ASEAN members to 10.
ASEAN is now home to about 700 million people, with a total GDP of $3.2 trillion. If we consider ASEAN as an economy, it will be the 5th largest economy in the world.
"This is the result of the tireless efforts of each member country and the strong support and cooperation of ASEAN's friends and international partners. Vietnam is proud to have made a significant and positive contribution. on these common achievements of ASEAN", Minister Bui Thanh Son said at the flag raising ceremony.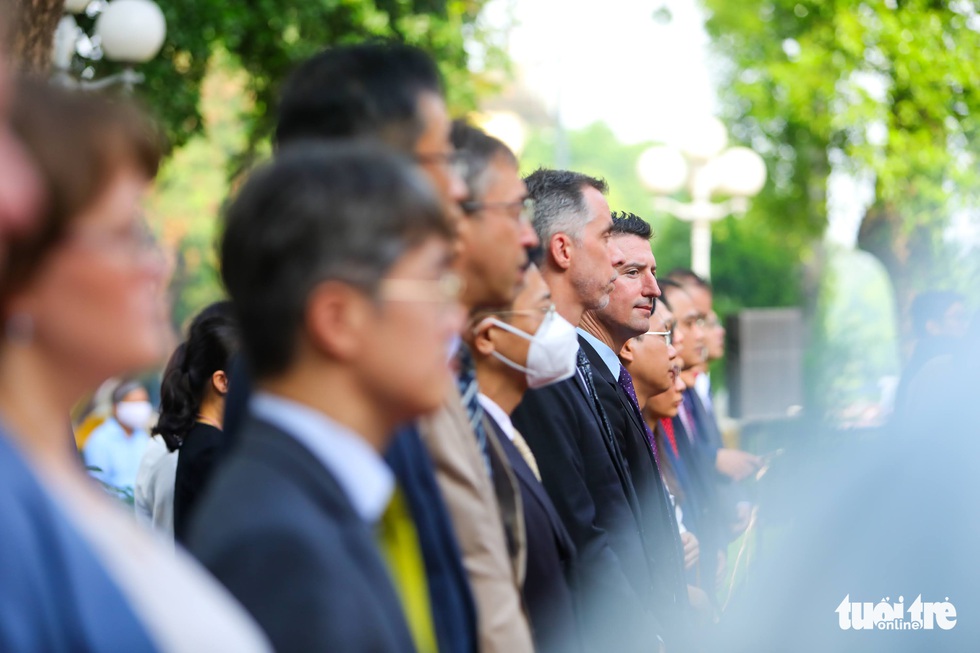 Representatives of foreign embassies in Vietnam attended the ASEAN flag raising ceremony, including ASEAN's partner countries such as the US, UK, Australia, Japan, Russia,… – Photo: DANH KHANG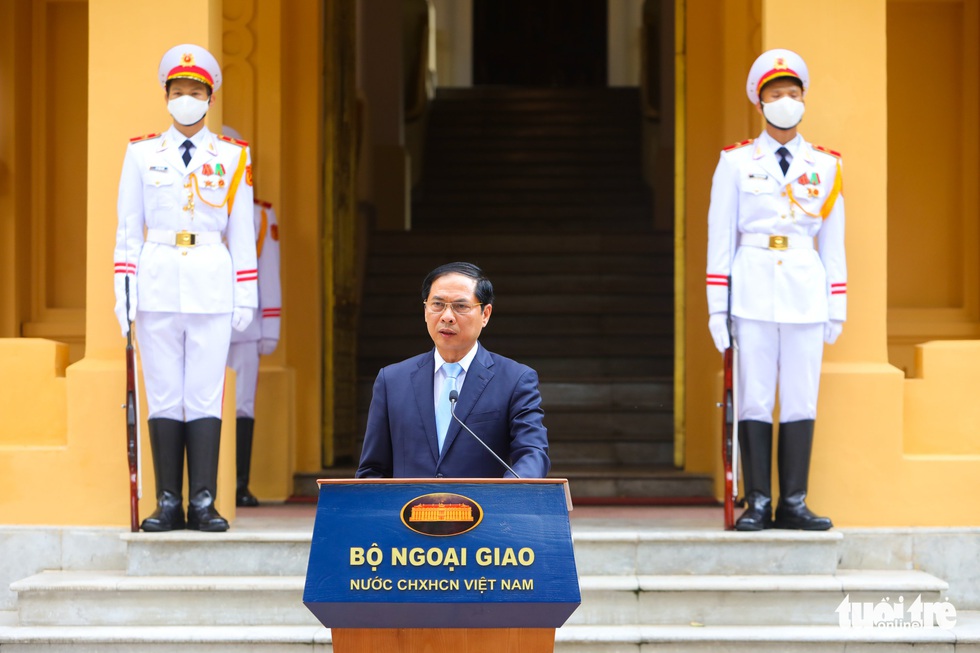 According to Minister Bui Thanh Son, the relationship between ASEAN and its partners, including all major powers, is increasingly deepening and substantive because of mutual benefits. "ASEAN has also proven its central and increasingly prominent role in the region and beyond," affirmed Mr. Son – Photo: DANH KHANG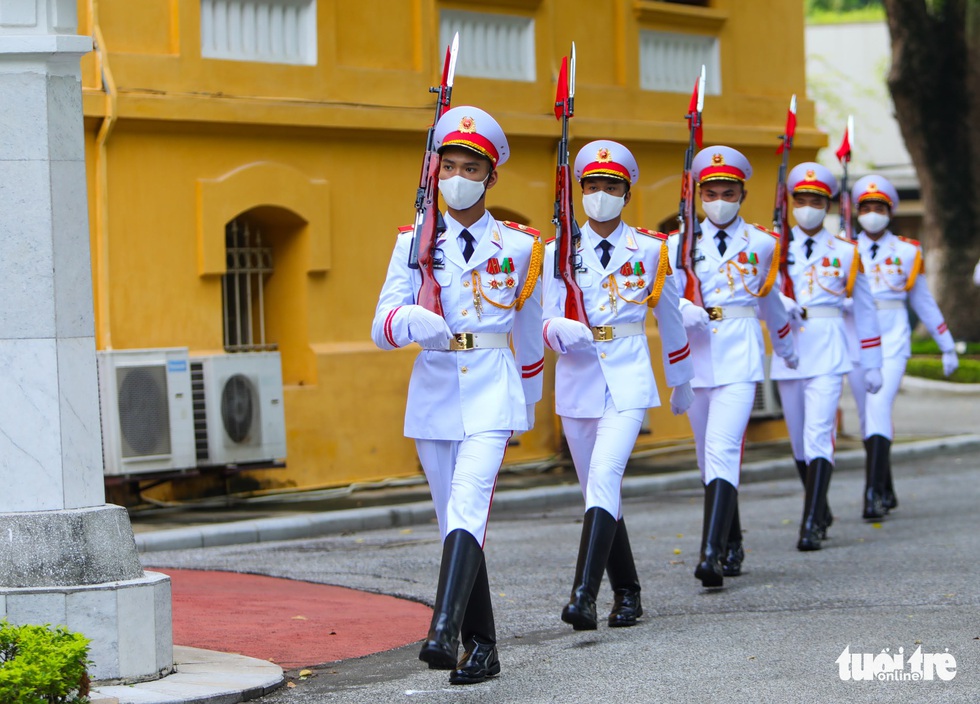 After the speech of Minister Bui Thanh Son, the ceremonial team started the flag raising ceremony – Photo: DANH KHANG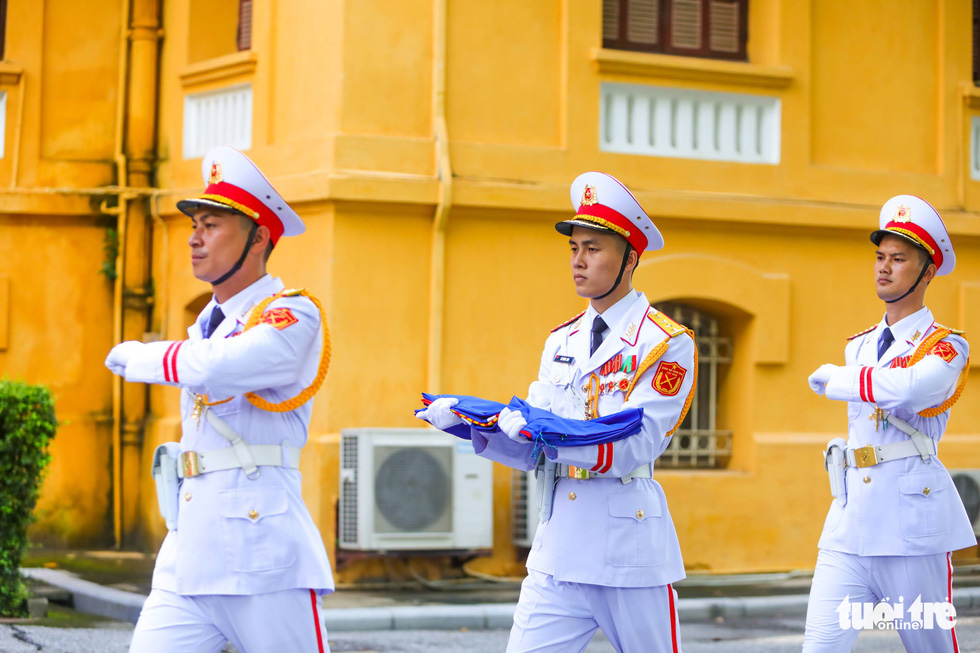 The ASEAN flag, symbolizing the unity of the 10-country bloc, was solemnly brought into the ceremony site by the ceremonial team. The colors on the flag include blue, red, white and yellow – representing the main colors of the flags of all ASEAN member countries – Photo: DANH KHANG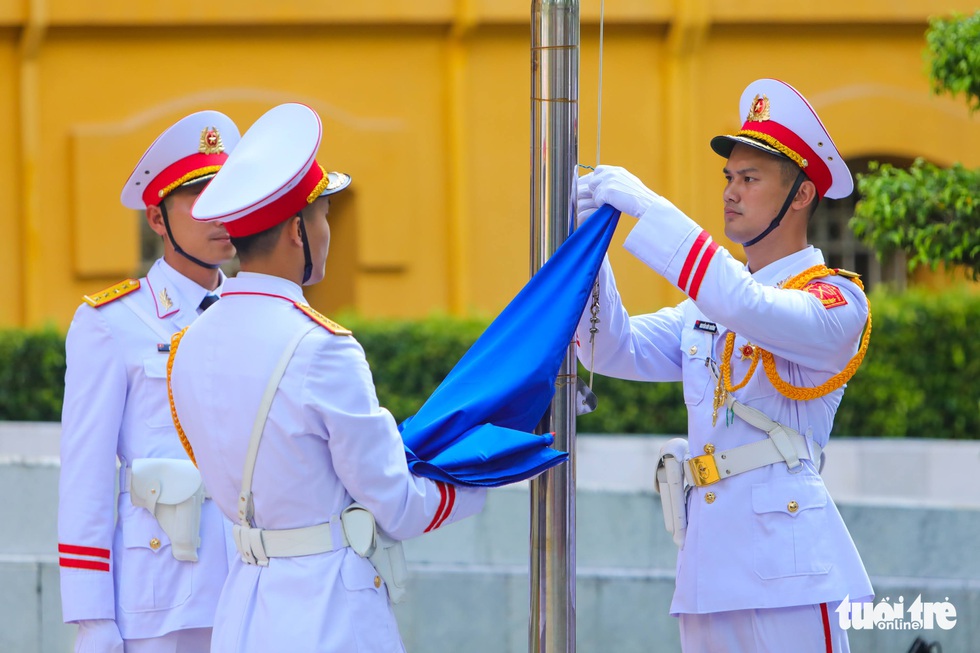 Raising the ASEAN flag has become a meaningful annual event on every occasion of the bloc's founding anniversary. Due to COVID-19, the flag raising ceremony last year was replaced by an online flag raising ceremony – Photo: DANH KHANG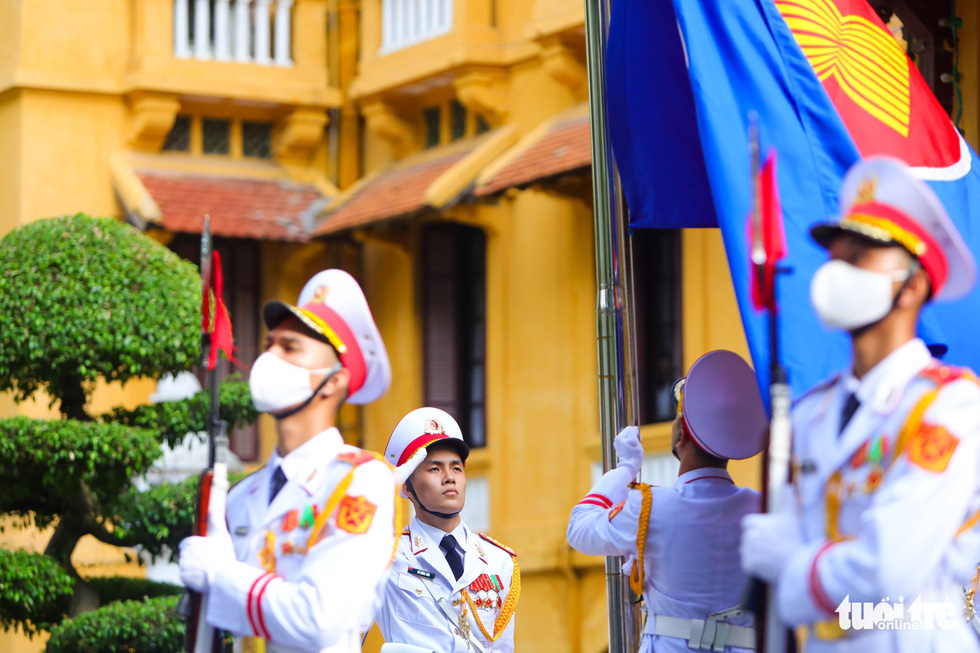 Each color on the ASEAN flag has a meaning. Blue symbolizes peace and stability. Red represents courage and dynamism, white represents purity and yellow represents prosperity – Photo: DANH KHANG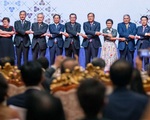 Myanmar and Taiwan overshadow the ASEAN conference