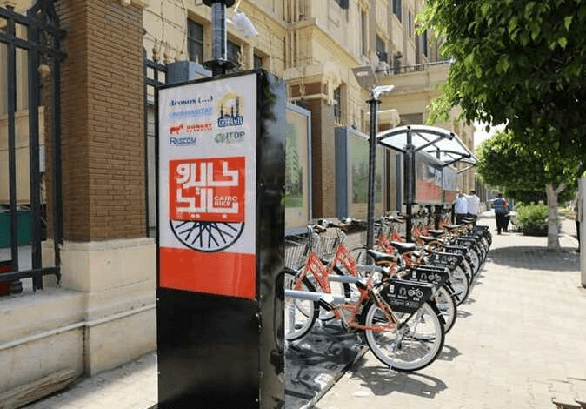 The Cairo Bike project is based on bike sharing. Users can return the car at different stations in the city – Photo: Independent
On July 19, the Cairo government inaugurated the Cairo Bike project with the establishment of five pilot stations in areas including Tahrir, Mohamed Farid, Abdel-Moneim Riyad squares and on the streets of El-Falaki and Abdel-Khaleq Tharwat in the city center.
Once fully operational, the first phase of the project will include 250 bicycles distributed across the route with 26 stops.
All bikes are fitted with a GPS tracking device.
Cairo Governor Khalid Abdel-Aal said that with the aim of reducing harmful gas emissions, the Cairo Bike project was opened ahead of the 27th Conference of the Parties to the United Nations Framework Convention on Climate Change. (COP27) will be held in the city of Sharm El-Sheikh in November.
This is a project to encourage and promote the use of bicycles as an alternative means of transport, and is also the first bike-sharing system implemented by the Egyptian Government in this North African country.
Mr. Abdel-Aal added that the project will build a network of large parking lots and priority areas to connect from the beginning including Garden City, Zamalek and Downtown.
In addition to this project, the Cairo city government seeks to support the connection of transportation with health and environmental activities to limit greenhouse gas emissions in the capital Cairo.
Cairo is currently implementing solutions to reduce the increasing dependence on cars, through diversifying healthy and environmentally friendly means of transport, thereby contributing to reducing congestion in the central area. city.
The project is being implemented by the Government of Egypt in cooperation with the United Nations Human Settlement Program (UN-Habitat) and the Swiss non-profit organization Drosos, with the technical support and supervision of Drosos. Institute of Transport and Development Policy (ITDP).
Phase 2 of the Cairo Bike project will be completed by mid-September, with the addition of 250 bicycles and 19 new stops.
All stations are equipped with solar-powered equipment and are secured by surveillance cameras.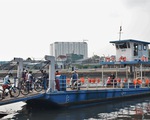 Saigon is fun, especially on bicycles!