When Lyndall Heather, a nurse from Darwin (Australia) tested positive for COVID-19, she could not believe her eyes because this was the third time in the year she contracted the SARS-CoV-2 virus. This infection was only 6 weeks apart from the previous one.
In previous infections, Heather had persistent COVID symptoms including fatigue and brain fog. Therefore, she was very worried about this infection.
How common is COVID-19 reinfection?
Heather is one of thousands of Australians who have now had COVID-19 multiple times. The second infection, Heather had no symptoms and was only detected by routine testing at work. Health officials believe the true number of Australians who have been infected with COVID-19 is much higher than has been reported.
A two-year study in the Vojvodina province, Serbia, published in The Lancet Regional Health – Europe, showed a dramatic increase in COVID-19 re-infections when the Omicron variant entered the country in early 2022.
Stanford University professor and epidemiologist John Ioannidis, a co-author of the study, said the study added data on reinfection.
Professor Ioannidis said: "Obviously the number of re-infections, as well as the number of new infections, have been reported less. A lot of 'new' cases could be reinfection and this has not been recorded."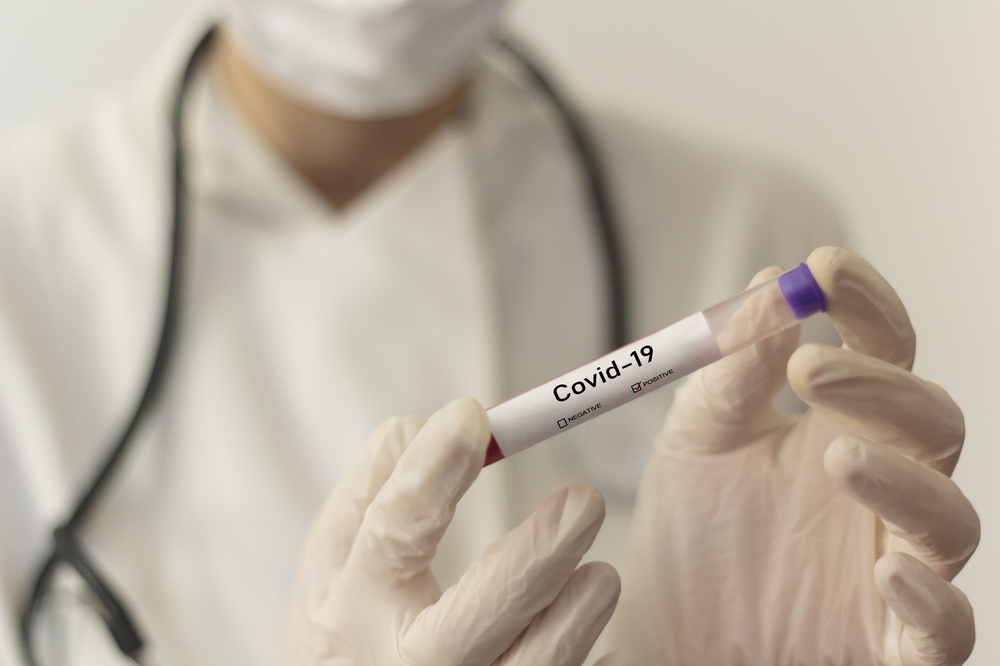 Reinfection with COVID-19 is not uncommon (Image: Getty)
Research has produced amazing results. Of the 13,792 COVID-19 re-infections recorded in Vojvodina province from March 2020 to January 2022, nearly 87% of cases occurred in January 2022 alone.
Almost all of the 3rd COVID-19 infections recorded in the study also occurred after October 2021. This was the period when Omicron circulated in the population. This further confirms Omicron's breakthrough ability to infect when it enters a community.
The data show that the BA.1 variant – the original Omicron – is three times more transmissible than the first Wuhan variant of COVID-19.
Professor Ioannidis said: "Omicron has caused the number of COVID-19 cases to increase even more. I think this can continue with the BA.4 and BA.5 variants currently dominating in many countries, including Australia."
Dr Nirvana Luckraj, Medical Director of Healthdirect (Australia), said: "Subvariants of the SARS-CoV-2 virus are able to evade immunity acquired from previous infection, and reinfection can occur only weeks after the last infection."
Therefore, now, Australia has shortened the time of reinfection from 12 weeks to 4 weeks for testing to rule out COVID-19.
Who is being re-infected with COVID-19 the most?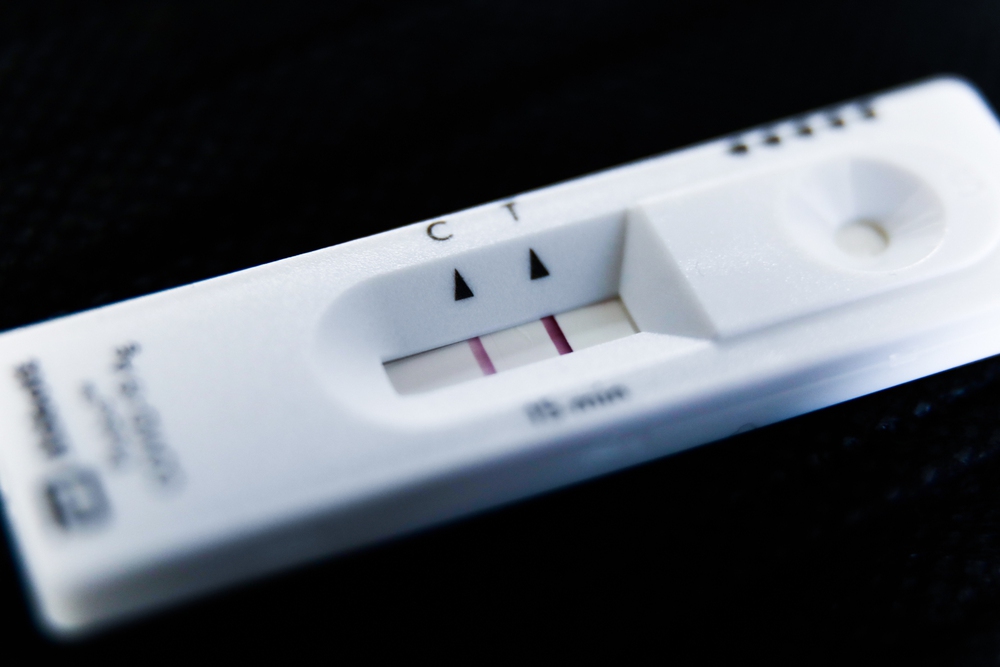 People with high exposure are more likely to be reinfected with COVID-19 (Image: Getty)
The Serbian study showed that the reinfected patients were young, often female, and many were medical staff.
Australia's health workforce is predominantly female, averaging between the ages of 20 and 34. That means nurses like Heather (28) are among those most likely to be reinfected. best.
Professor Ioannidis said: "I think perhaps this is a reflection of the fact that young people, especially those with high exposure, are much more likely to be reinfected with COVID-19."
"The good news is that for this group of people, the risk of the disease becoming severe with reinfection is very low."
Health implications of COVID-19 reinfection
There is conflicting data on how dangerous a second and third COVID-19 infection is.
A study in the United States of nearly 39,000 reinfections from the Department of Veterans Affairs found that "reinfection increases the risk of all-cause mortality and adverse health consequences".
Dr Luckraj said: "Studies are showing that reinfection may have more adverse health effects, particularly for people with underlying health conditions and at risk for persistent COVID symptoms."
"You can get a new variant and this infection has completely different symptoms from previous infections. The recovery process can also be harder or longer." said the doctor.
However, Professor Ioannidis said that according to data from the Serbian study, it appears that reinfection with COVID-19 is unlikely to have a serious health impact.
"According to our analysis, with COVID-19 re-infection, the risk of hospitalization is 4 times lower than the initial infection and the risk of death is 10 times lower. So far, it seems likely that re-infection with COVID-19 -19 is very common, but not serious"said the professor.
When will COVID-19 re-infection end?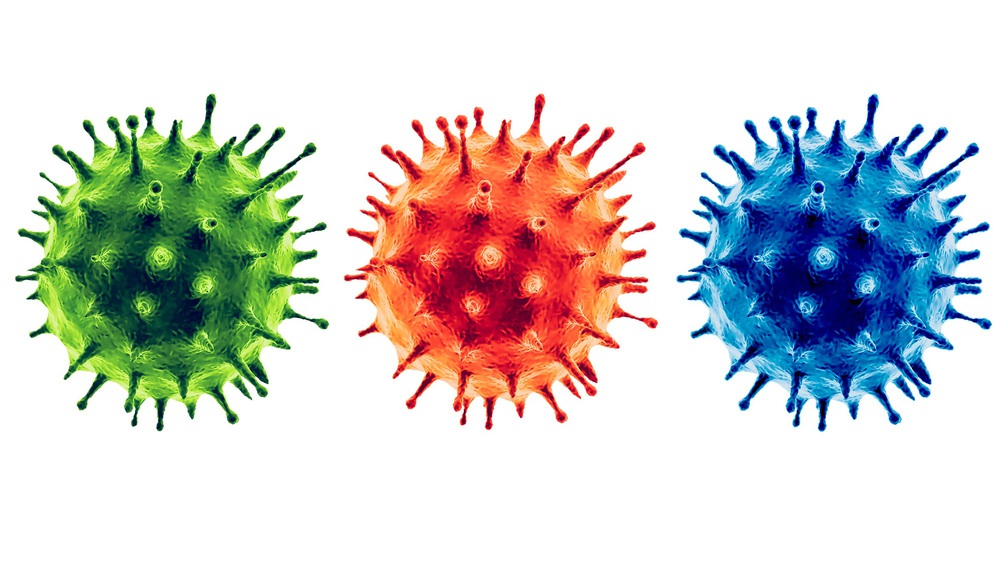 The SARS-CoV-2 virus is constantly changing (Image: Getty)
Dr. Luckraj said sub-variants BA.4 and BA.5 are not the end of the SARS-CoV-2 virus.
"Viruses are always changing, evolving to survive. So there will probably be many new sub-variants appearing."
Professor Ioannidis emphasized: "There's no guarantee as to what the next variant will look like, but what we've seen so far is that the virus is evolving into an endemic stage."
"It would be great if we could completely eliminate the corona virus, but this is very unlikely."
Severity of COVID-19 reinfection compared to initial infection
COVID-19 reinfections appear to be less severe than first-time infections. A 2021 study published in the New England Journal of Medicine looked at the risk of serious illness or death from reinfection with COVID-19. Compared with initial infection, reinfection has a 90% lower risk of serious illness or death.
An April 2022 study by the UK Health Security Agency also found that reinfection with COVID-19 was associated with a lower risk of death than first infection.
Similar to the first coronavirus infection, age, sex, and baseline health are risk factors for severe re-infection.
However, there is some evidence that reinfection may increase the risk of long-term health effects. A June 2022 study by the University of Washington found that compared with first infections, reinfection with COVID-19 increases the risk of:
– Prolonged fatigue
– Problems with the lungs, cardiovascular system and many other organs in the body
– Diabetes
– Hospitalize
– Death from any cause
These conditions can occur in both vaccinated and unvaccinated people. However, this is an unreviewed study and does not reflect the risk in the general population. The researchers focused only on users of Veterans Affairs health care resources. Therefore, the number of study participants is usually older and less healthy men.
COVID-19 causes heart damage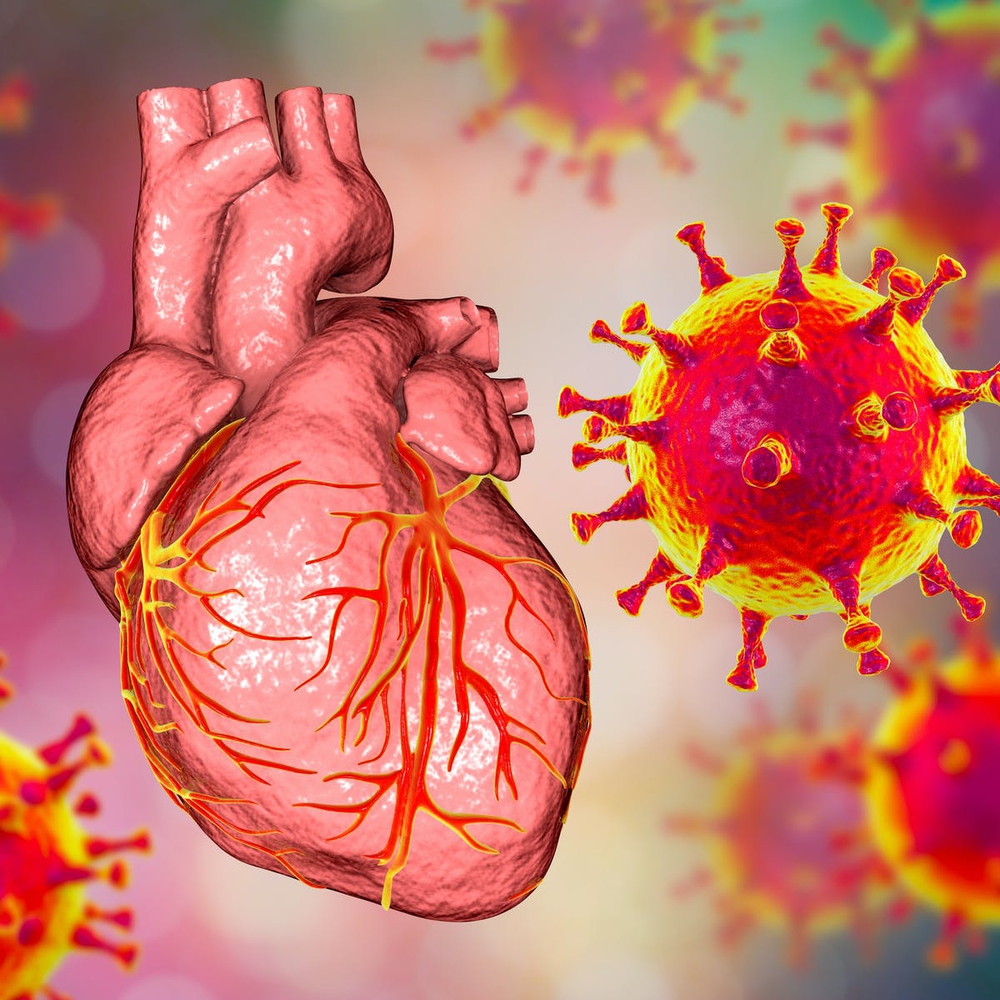 COVID-19 can affect heart health (Image: Shutterstock)
According to Reuters news agency, a peer-reviewed study in Portugal published in the journal medRxiv found that compared with the previous sub-variant Omicron BA.2, Omicron BA.5 was related to the proportions. higher rates of reinfection with SARS-COV-2 regardless of vaccination status.
From late April to early June, the researchers looked at 15,396 adults infected with the BA.2 variant and 12,306 infected with BA.5. The results showed that the booster vaccines were highly effective against both of these sublines of the Omicron variant. However, 10% of cases of BA.5 were reinfection, while reinfection among people with BA.2 was 5.6%.
The spike protein of the SARS-CoV-2 virus interacts with other proteins in heart cells to cause inflammation, the researchers say. In a patient who died from COVID-19 infection, researchers found the spike protein of SARS-CoV-2 and the protein TLR4 (protein that detects the virus and triggers inflammation) in both heart muscle and other cell types.
"That means once the body is infected with SARS-CoV-2, it activates TLR4 signaling," Zhiqiang Lin, Masonic Medical Research Institute, New York.
He told Reuters news agency: "We have provided direct evidence that the spike protein can be harmful to cardiomyocytes and narrow the mechanism of action because the spike protein is directly transmitted to cardiomyocytes."
"We are still working in the lab to see if the spike protein completely damages the heart muscle cells."
What can be done to prevent re-infection with COVID-19?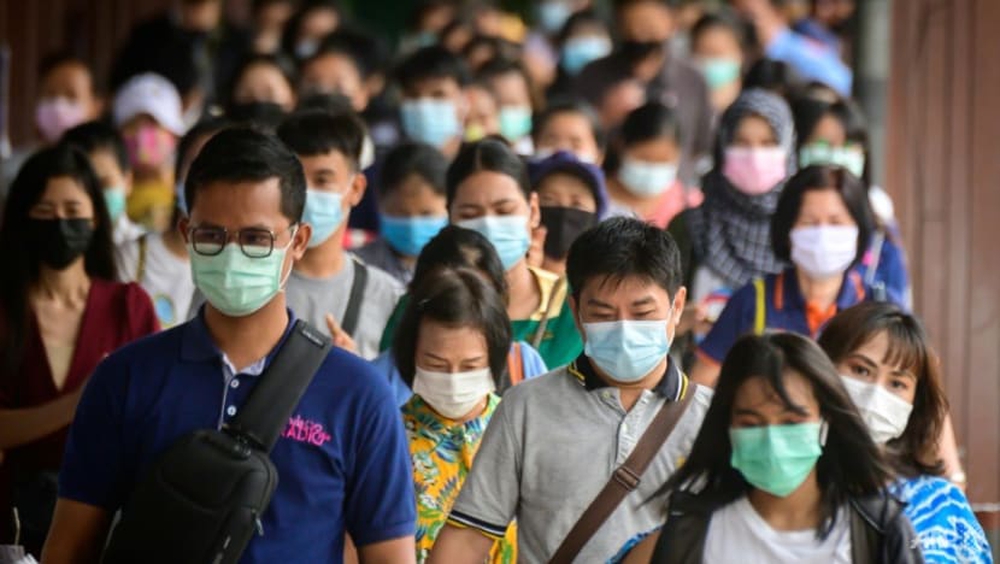 People wear masks on a street in Bangkok, Thailand (Photo: AFP)
The best way to prevent re-infection with COVID-19 is to continue to take steps to protect yourself, including:
– Fully vaccinated against COVID as recommended by health authorities.
– Wear a face mask when in public, especially in crowded places in the house.
Avoid crowded areas, poorly ventilated spaces.
– Wash your hands often.
(Source: Reuters, Healthline, ABC News)
https://soha.vn/tai-nhiem-covid-19-nhieu-lan-co-nguy-hiem-nghien-cuu-moi-chi-ra-dieu-dang-lo-ngai-2022072909375167.htm