Today (August 3), the People's Court of Ho Chi Minh City said that it had returned the file to the People's Procuracy of Ho Chi Minh City to continue investigating and clarifying whether the accused Nham Hoang Khang had signs of another crime or not.
Specifically, the court asked to clarify, defendant Khang implemented by methods and methods of bypassing warnings, access codes, firewalls, using administrative rights, etc. to infiltrate T-Rex floor.
On the other hand, how did defendant Khang gain control, interfere with the operation of electronic vehicles? How to steal data and whether to use it illegally or change it to fake or destroy it to determine if there is a sign of crime? In addition, defendant Khang appropriated 29,672,36126 USDT (virtual currency), it is necessary to determine if this is illegal access to other people's accounts to appropriate property?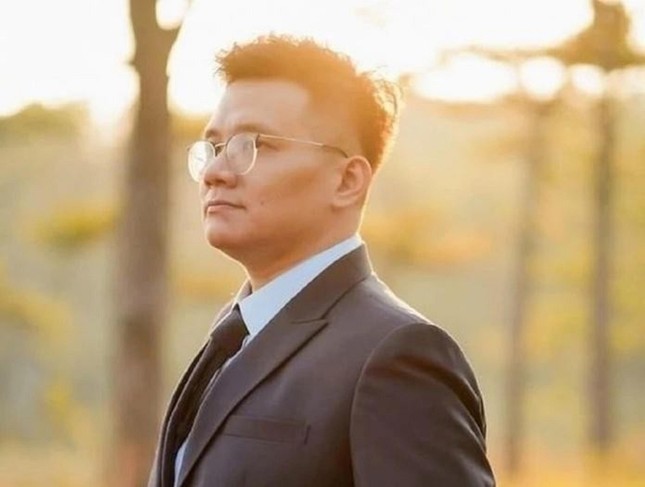 Defendant Nham Hoang Khang
Before that, the People's Procuracy of Ho Chi Minh City completed the indictment and transferred it to the People's Court of Ho Chi Minh City. The content of this case is related to Ms. Nguyen Phuong Hang (former CEO of Dai Nam Joint Stock Company), accused Nham Hoang Khang once confessed to having hacked into the Facebook account named "Director Hoa Ha" of Ms. Phan Thi. Anh Phuong, then provided information via Zalo account to Ms. Nguyen Phuong Hang.
However, Ms. Phan Thi Anh Phuong determined that there was no damage and did not denounce, so this behavior of defendant Khang was not criminally handled.
The indictment also states that Mr. Vu Ngoc Chau is the owner of the T-Rex exchange in Vietnam. The purpose of the T-Rex owner is to create a space for people who need to buy and sell cryptocurrencies including bitcoin (BTC), ethereum (ETH), USDT to connect with each other, perform trading transactions and T exchange. -Rex will charge a service fee.
On November 1, 2020, Nham Hoang Khang hijacked the account of T-Rex floor employees, appropriating nearly 29,672 36126 USDT (transaction value on the exchange at this time 685 million VND).
When T-Rex floor technicians locked Khang's account because of detecting abnormal transactions. Khang entered the Telegram Group of T-Rex exchange to request to open an account, return the amount Khang had deposited when opening the account and ask to return 29,672 36126 USDT. T-Rrx exchange has requested Khang to verify personal information for this account. Khang hired someone to retrieve the password of his Facebook account, take a photo… so that Khang could authenticate his account on T-Rex, but this exchange was not allowed to reopen the account.
Nham Hoang Khang continuously accessed T-Rex exchange to get information of 29,000 customers, created fake access in large numbers, continuously made withdrawal orders from T-Rex exchange and messaged in Telegram Group of T-exchange exchange. Rex threatened, threatened to collapse the T-Rex floor, asked to give $ 20,000 to provide information to fix the error, otherwise it would announce to customers that the T-Rex exchange was attacked.
From November 2020 to January 2021, Mr. Vu Ngoc Chau transferred VND 433.6 million to Nham Hoang Khang.