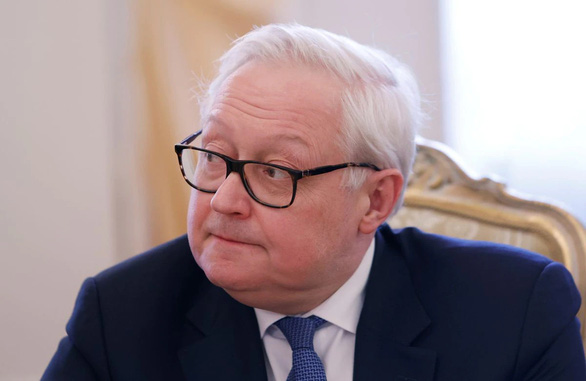 Russian Deputy Foreign Minister Sergei Ryabkov – Photo: REUTERS
"We do not threaten anyone with nuclear weapons," Interfax news agency quoted Russian Deputy Foreign Minister Sergei Ryabkov as saying. "The criteria for the use of nuclear weapons are stated in the Russian military doctrine".
Earlier, Russian President Vladimir Putin told the West that he was not joking when he said he would use nuclear weapons if Russia's territorial integrity was threatened.
Four Russian-controlled regions in Ukraine – Lugansk, Donetsk, Zaorizhzhia and Kherson – are holding referendums this weekend on merging with Russia.
Putin supported this move, raising the prospect that Russia would officially annex an additional 15% of Ukraine's territory.
Russian officials, including former president Dmitry Medvedev, say that after these regions are annexed to Russia, any attack by Ukrainian forces on that area will be considered an attack. attack in Russia.
According to Russia's nuclear doctrine, this could authorize the use of nuclear weapons if Moscow feels it faces an "existential threat". Prime Minister Medvedev said Russia has the right to use strategic nuclear weapons – long-range.
However, on September 23, Russian Deputy Foreign Minister Sergei Ryabkov affirmed that Russia does not seek open confrontation with the US or the NATO military alliance, and does not want the situation to escalate further.
"We hope the Biden administration is also aware of the risk of an uncontrolled escalation of the conflict in Ukraine," Ryabkov said.
In announcing Russia's first local mobilization (partial mobilization) since World War II on September 20, Putin said Russia was fighting not only Ukraine, but all its resources. military of Western countries backing Kiev.
Also on September 23, Russian Ambassador to the US Anatoly Antonov said he wanted to believe that "despite all the difficulties, Moscow and Washington are not on the brink of a nuclear conflict", RIA Novosti news agency reported. believe.