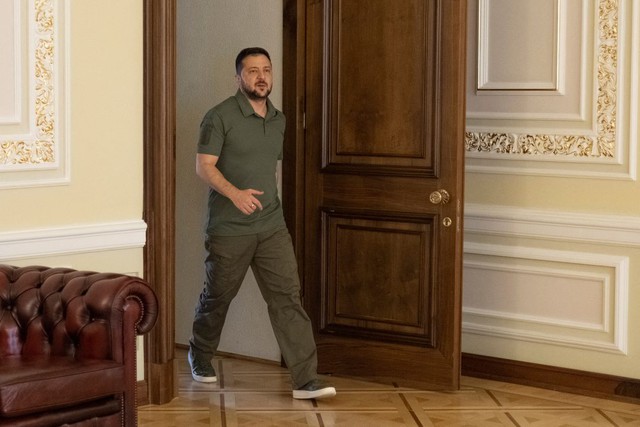 Ukrainian President Volodymyr Zelenskiy in an interview with Reuters news agency on September 16 – Photo: REUTERS
On September 16, Ukrainian President Volodymyr Zelensky told Reuters news agency: "We oppose the proposal to supply ammonia from the Russian Federation through the territory of Ukraine. However, we will accept this offer in exchange for our prisoners of war."
According to the Ukrainian leader, this proposal has been submitted to the United Nations (UN).
In an interview with Reuters, President Zelensky said that Ukraine is taking hundreds of Russian soldiers prisoner during the recent counter-offensive in the Kharkov region. However, the Ukrainian leader also admitted that the number of Ukrainian soldiers detained by the Russian side was even higher, especially those in the Azovstal steel factory area in the city of Mariupol.
On the Russian side, The Izvestia newspaper quoted Kremlin spokesman Dmitry Peskov on September 17 as saying that the proposal to change fertilizer to take prisoners of Ukrainian President Volodymyr Zelensky is completely inappropriate.
"Are humans and fertilizers the same?" Peskov replied when asked about President Zelensky's proposal to exchange ammonia for prisoners.
Russian Foreign Ministry spokeswoman Maria Zakharova stated that the Moscow side is also very interested in supplying fertilizer to the external market, but the problem lies in Kiev.
On September 16, Russian President Vladimir Putin also said that Russia had sent a notice to UN Secretary-General Antonio Guterres that Russia was always ready to provide free fertilizers to developing countries.
The UN also stressed that allowing Russia to continue exporting ammonia to Ukraine will help alleviate the global fertilizer shortage, because the global market is currently in great need of Russian fertilizer and ammonia for the 2023 crop.
Therefore, the UN has asked Moscow and Kiev to sign an agreement to transport fertilizers from the fertilizer company Uralchem ​​(Russia) to the world market through the Togliatti-Odessa ammonia pipeline (ammonia pipeline from Tolyatti to Odessa port plant) in Ukraine.
In fact, the pipeline can pump up to 2.5 million tons of ammonia from the Volga region to the Black Sea port of Yuzhny each year.
Ammonia produced at the Russian fertilizer company Uralchem ​​will be directed to the border area with Ukraine, from where the ammonia will be acquired by the US-based international company Trammo and will be supplied to the world market. through the Black Sea.
Earlier, UN Secretary-General Antonio Guterres said that the UN and Turkey were discussing the export of ammonium nitrate (also used as fertilizer) from Russia through a pipeline going through Ukraine.
According to Russian economic and trade newspaper Kommersant, up to 70% of ammonia plants in Europe have reduced or stopped production in recent months due to record high energy prices.
Before Russia launched a special military operation into Ukraine in late February 2022, Russia held 20% of global ammonia production.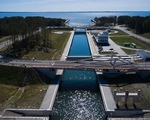 Poland opens a canal to the Baltic Sea to 'evade' Russia