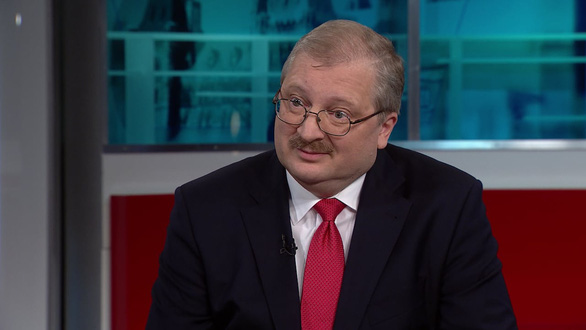 Russian Foreign Ministry official Alexander Darchiev – Photo: CBC
Speaking to TASS news agency on August 13, Alexander Darchiev, head of the North American Department of the Russian Foreign Ministry, mentioned the possibility of Moscow's bilateral relations with Washington being damaged.
"In this context, I would like to refer to the legislative opinion being discussed in the US Congress to declare Russia a 'state sponsor of terrorism.' If passed, that means that Washington will pass the point of no return, with the most serious damage that bilateral diplomatic relations may be downgraded, or even broken," Darchiev said.
In late July, the US Senate unanimously passed a non-binding resolution calling on Secretary of State Antony Blinken to declare Russia a state sponsor of terrorism. In the House of Representatives, Speaker Nancy Pelosi also supported the same move.
Meanwhile, Reuters news agency reported that Darchiev also warned the US about confiscating Russian assets, but did not specify which assets.
Russia's relations with the West have been strained since Moscow launched a special military operation in Ukraine on February 24.
The West responded with unprecedented economic, financial and diplomatic sanctions against Russia, including freezing about half of Russia's gold and foreign exchange reserves, worth nearly $640 billion. USD.
Top Western officials have proposed taking these assets to help with the future reconstruction of Ukraine.
According to the administration of US President Joe Biden, Washington and its European allies have also frozen $ 30 billion in assets of individuals with ties to Russian President Vladimir Putin, including yachts, helicopters, real estate. …
The US Justice Department is also waiting for Congress to expand its authority to seize the assets of Russian oligarchs, to continue to put pressure on Moscow over Ukraine.
Speaking about the situation in Ukraine, Mr. Darchiev said that US influence over Kiev was growing, to the point that "Americans gradually became a direct party to the conflict".