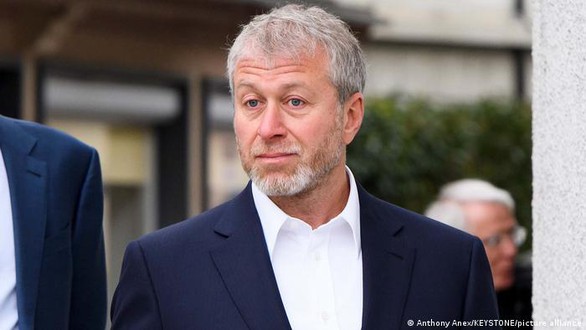 Billionaire Roman Abramovich – Photo: DW
One of five Britons freed in this week's prisoner swap, John Harding, said the Russian billionaire spoke with his fellow inmate Shaun Pinner after they boarded a flight to Riyadh.
According to the daily newspaper The SunMr. Harding said he spoke to Abramovich's assistant, who said the billionaire had a major role in their release.
"(My cellmate) Brother Shaun talked to him (Abramovich) about football for a long time, and I talked to the assistant. She said Roman had a key role in our release," he Harding said.
"Billionaire Abramovich was respected by the Ukrainian people and now respected by them too. He has done so much for us and we don't know how to thank him enough," Mr. Harding said.
Five Britons including Harding, Pinner, Aiden Aslin, Dylan Healy and Andrew Hill were released in a mass prisoner exchange on September 21. The exchange also freed citizens of the United States, Morocco, Sweden, Croatia, 215 Ukrainians, and 55 separatist fighters and a pro-Russian politician.
British prisoners were held by pro-Russian forces in the separatist Donetsk region after participating in the pro-Ukrainian war as volunteer fighters and aid workers.
Brothers Aslin and Pinner were sentenced to death in June, and the other three were put on trial in August on the same charges of being mercenaries.
Another Briton, Paul Urey, died in custody after being arrested in April, shortly after hostilities began.
According to Reuters news agency, Russia and Ukraine conducted a surprise prisoner exchange on September 21, the largest prisoner exchange since Russia launched a special operation. Nearly 300 prisoners were exchanged by the parties, including 10 foreigners.
They were brought to the Saudi capital Riyadh on September 21.
According to Ukrainian President Volodymyr Zelensky, the prisoner exchange, involving Turkey and Saudi Arabia, was prepared for a long time with intense negotiations. 215 Ukrainians were released, most of them arrested in Mariupol.
Ukraine released 55 Russians and pro-Russian Ukrainians.
Billionaire Abramovich, 55, was sanctioned by the UK government on March 10 for having clear links with Russian President Vladimir Putin. Mr Abramovich was also sanctioned by the EU.