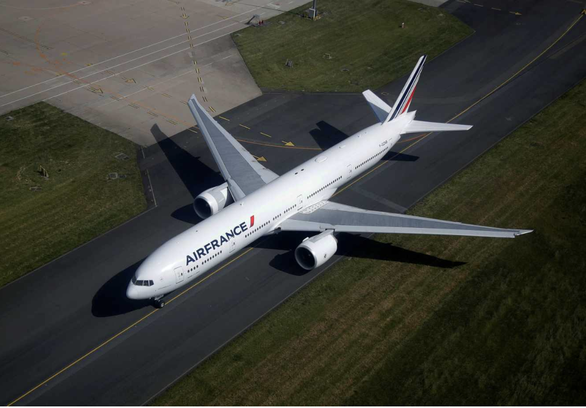 Air France cancels more than 50% of flights because of the strike – Photo: REUTERS
On September 14, Air France announced that it would cancel more than 50% of short and medium-haul flights on September 16.
"We cannot rule out last-minute delays and cancellations" for the remaining flights, Air France said in a statement.
The company said affected customers will receive text and email notifications.
According to the newspaper The worldAir France said that only 45% of short and medium-haul flights will depart on September 16, but 90% of long-haul flights will still take place as usual.
This regrettable decision has to be made even if Air France announced a roadmap for a 5% salary increase for employees in all positions and a bonus of 1,000 euros for employees on the same day.
Air France said the measures were part of its efforts to help workers cope with high inflation. Specifically, money Workers' wages will be increased by 2% in November, 2.5% in February 2023 and 0.5% in May.
The announcement to reduce the number of flights of the airline comes after the SNCTA union – the largest organization of air traffic controllers – called for members to go on strike.
Workers' representatives complain that inflation is eroding their ability to pay and are concerned about future hiring.
On September 14, France's civil aviation authority (DGAC) said it had asked airlines to cancel half of their flights due to the SNCTA strike plan.
The DGAC also said it was in discussions with Europe's air traffic regulator, Eurocontrol, to propose alternative routes for airlines to avoid French airspace.
The strike comes as the French government is preparing to announce its 2023 budget. The expected budget may not be able to secure funding for DGAC and will limit its ability to increase wages.