According to the Russian Investigative Committee, information about the dead and wounded continues to be determined. Earlier, the Russian Interior Ministry announced that 13 people were killed and about 20 were injured. The attacker committed suicide, the police found his body.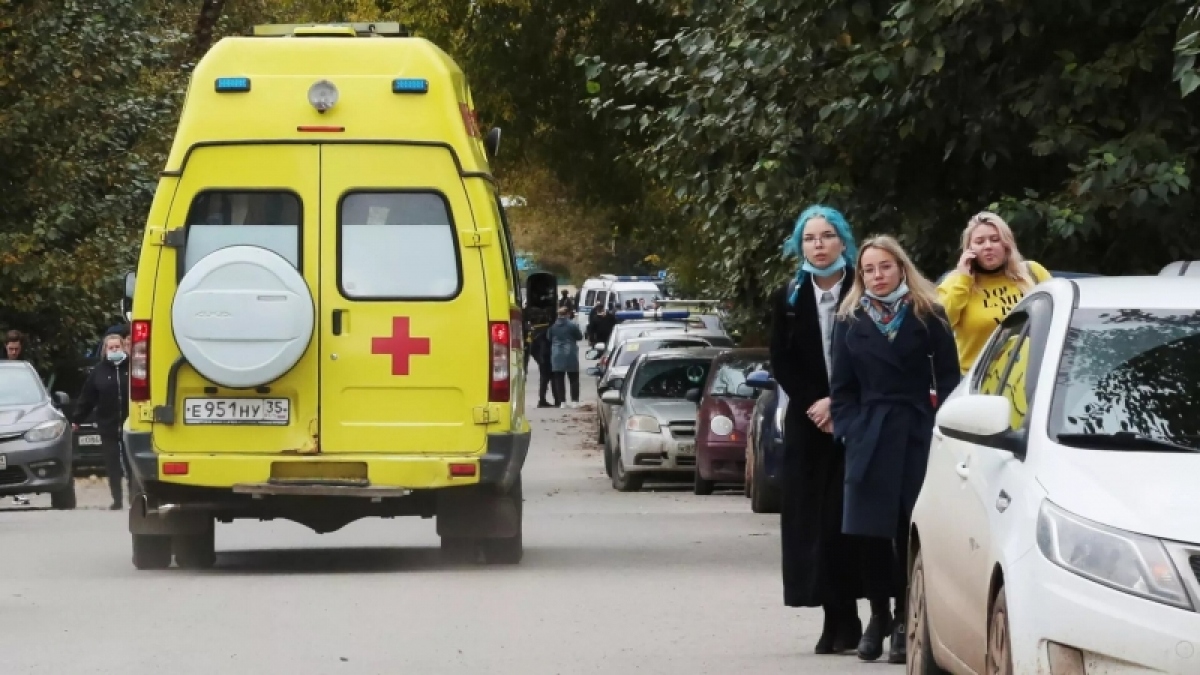 An ambulance at the scene of the shooting. Source: Ria Novosti
Assistant to the Russian Minister of Health Alexei Kuznetsov said that the ambulance team is providing medical assistance to the victims. In addition, telemedicine consultation sessions are also held with the participation of leading experts.
The Russian Investigative Service in Udmurtia has initiated a criminal case, according to the articles of the Criminal Code on murder of two or more people by dangerous means and the illegal sale of weapons.
Earlier, the head of the Udmurtia-Russian republic Alexander Brechalov said that an unidentified person opened fire at school number 88 in Izhevsk, killing and injuring students. School number 88 is located in the center of Izhevsk, not far from the city administration building. The school has nearly 1,000 students and 80 teachers.