After many years of operation, Beauty Salon SeoulSpa.Vn increasingly affirming its position and brand stature in the market, when owning a system scale of up to 47 branches spread across provinces from North to South.
Recently, on May 25, 2022, this brand once again officially opened a branch at 113A Nguyen An Ninh, KP. Binh Minh 2, Di An Ward, TX. Di An, Binh Duong with a completely new look, bringing the total number of branches to 48.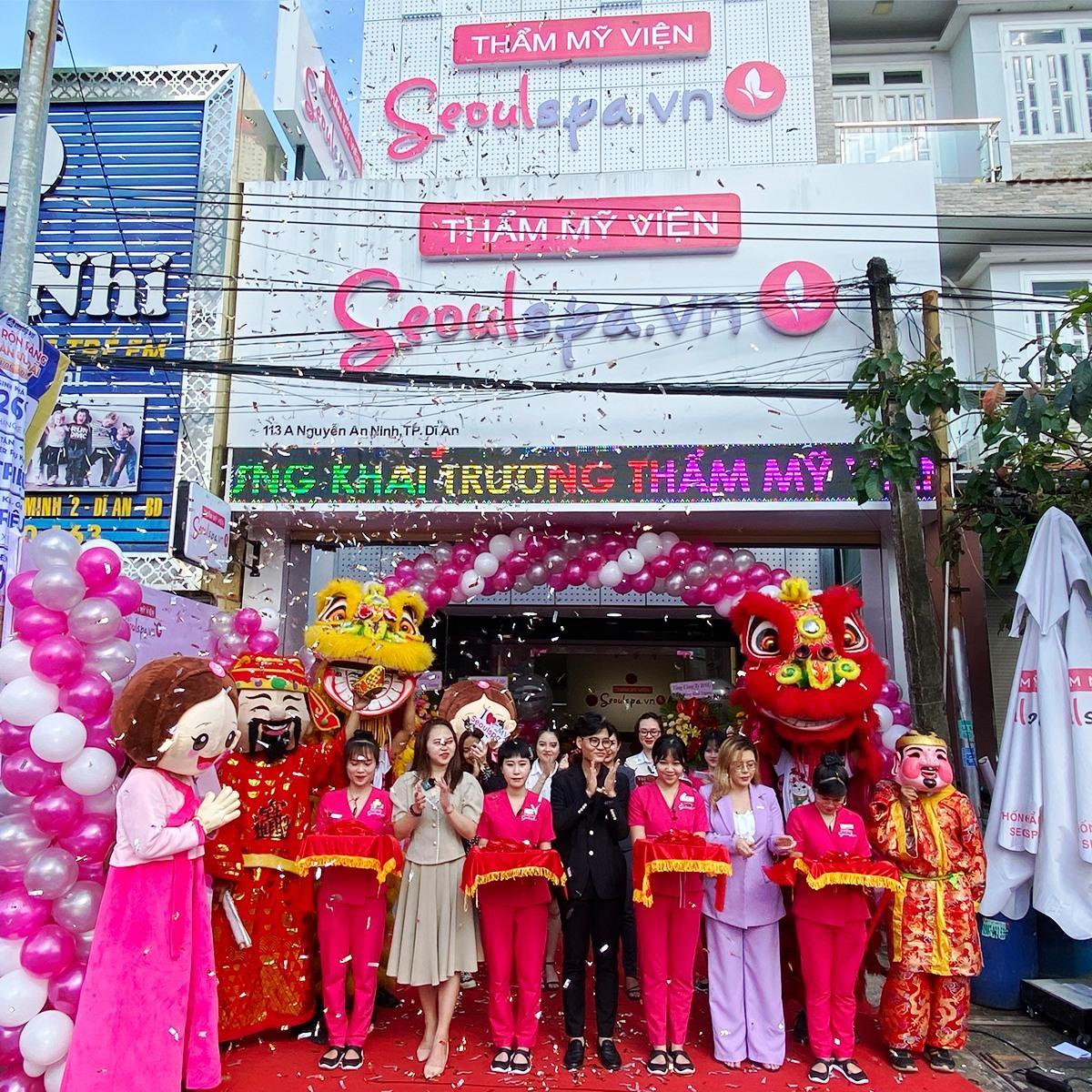 SeoulSpa.vn beauty salon jubilantly opened a new branch in Di An
This is an event that attracts the attention of many customers, so after only a few minutes of opening, SeoulSpa.Vn Beauty Salon has in turn welcomed many customers to visit, experience the facilities and use the service. service.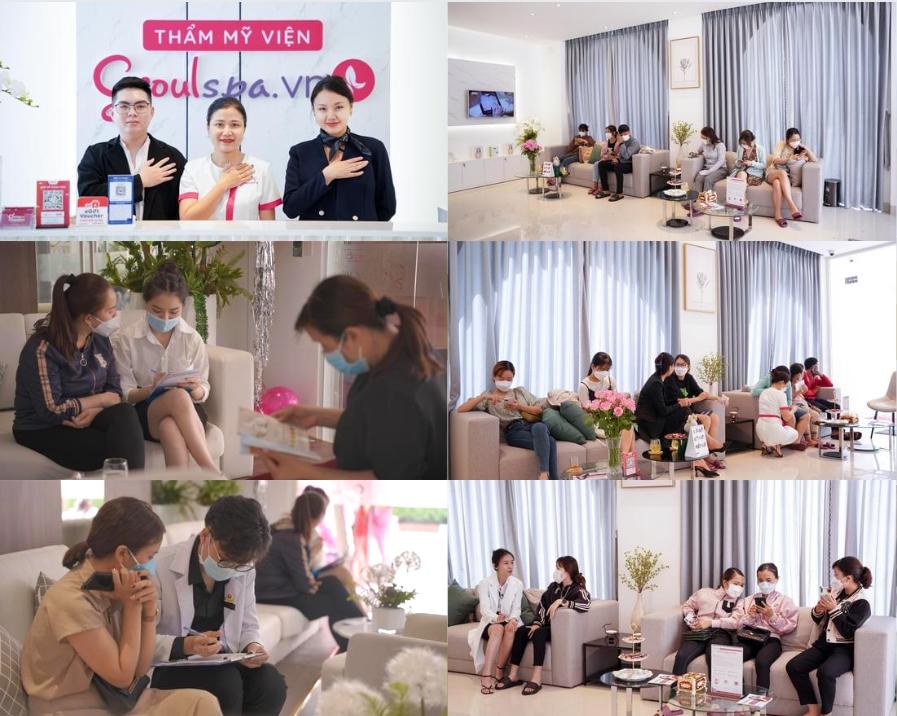 SeoulSpa.vn beauty salon Di An branch was full of customers on the opening day
The 48th branch of SeoulSpa.Vn Beauty Salon in Di An has a fairly large area, solidly built infrastructure, spacious and luxurious. The room space is designed in the main color of warm white and yellow, which is extremely luxurious and especially brings a sense of relaxation and stress relief for customers.
In addition, the interior equipment such as tables and chairs, sofas, spa beds, massage chairs … are completely newly invested to help customers experience "extreme" service utilities. In addition, SeoulSpa.vn also buys all new high-tech machinery and equipment, meeting the diverse beauty trends of customers.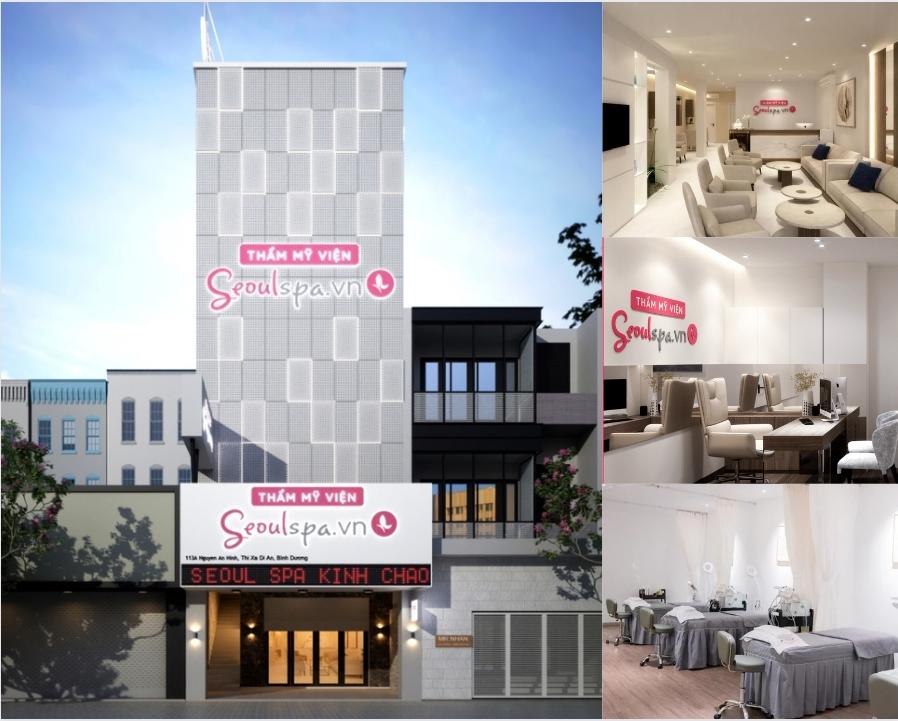 High-class infrastructure, space of modern and luxurious service rooms
At the event, SeoulSpa.Vn Di An Beauty Salon gave customers many incentives such as VND 199,000 applied for E-Sonic slimming services; white bath rose petals, acne care E2X Cordyceps, Laser skin rejuvenation E2X-Cordyceps. In addition, there are some services with a discount of only 449,000 VND such as skin care with multicellular collagen and fresh collagen. In particular, the promotion program of VND 199,000 and VND 499,000 applied to the above services will still take place until the end of June 30, 2022. Therefore, if you are intending to improve your acne, upgrade your skin or rebalance your body, hurry to the SeoulSpa.Vn Di An Beauty Salon branch to use the service at a super cheap price.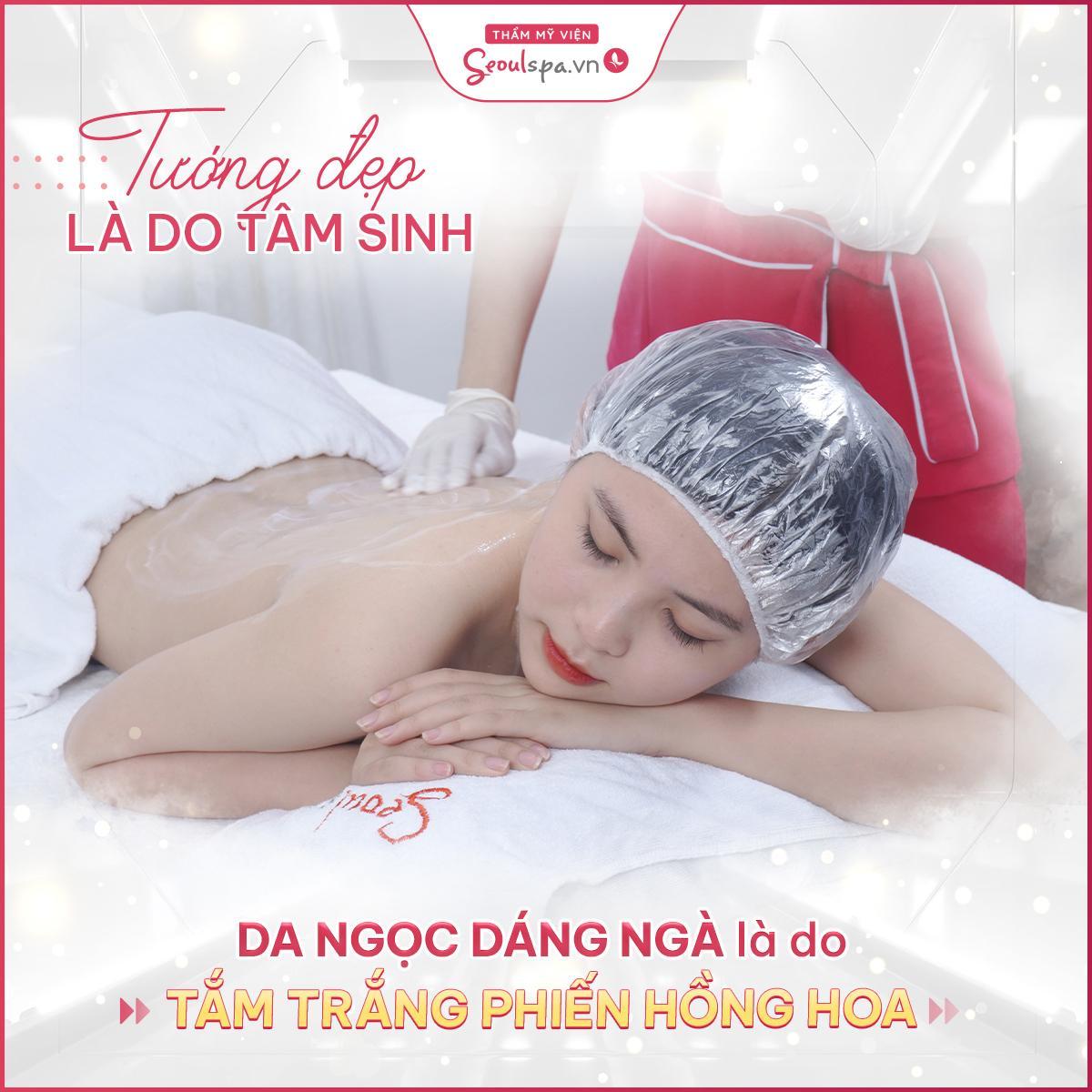 White rose flower bath service is on offer for only 199,000 VND at SeoulSpa.vn Di An
In addition, many customers also participated in the lucky draw program and won many attractive prizes such as: a trip to Phu Quoc pearl island 3 days 2 nights worth 50 million for 4 people; 1 luxury massage chair S-Lux SM7 and ; IPL handheld hair removal machine & cosmetic card,…
The lucky customer received the prize of a trip to Phu Quoc Island 3 days 2 nights
Attending the opening day, many customers said that they were experienced by a team of experts who examined their skin, analyzed their skin conditions and advised on skin care, beauty retouching, and changing their appearance. more confident. Thanks to that, all skin and body problems are thoroughly overcome to help you own the most ideal skin and shape.
If your skin, body shape is having problems such as acne, pigmentation, freckles, oversized body, skin aging, scars, large pores…then take advantage of the promotion 199,000VND and 499,000 VND is still going on, arrange a time to come to SeoulSpa.vn Di An immediately to use 5-star quality beauty services at super bargain prices.
SeoulSpa.Vn Beauty Salon – The leading beauty salon system in Vietnam
Address: 113A Nguyen An Ninh, KP. Binh Minh 2, Di An Ward, Tx. Di An, Binh Duong
Hotline for booking & consulting: 1900 6947 – 0938.453.123
Website: https://seoulspa.vn
https://kenh14.vn/tham-my-vien-seoulspavn-di-an-dong-kin-khach-chi-sau-vai-phut-mo-cua-khai-truong-2022063018010092.chn