Tuan Giao Traffic Police Station under the Traffic Police Department, Dien Bien Provincial Police said that at 2pm on August 29, at Km370+685 National Highway 6, in Hang Tau village, Toa Tinh commune, Tuan Giao district, There was a serious accident between a car and a motorcycle, killing a man on the spot.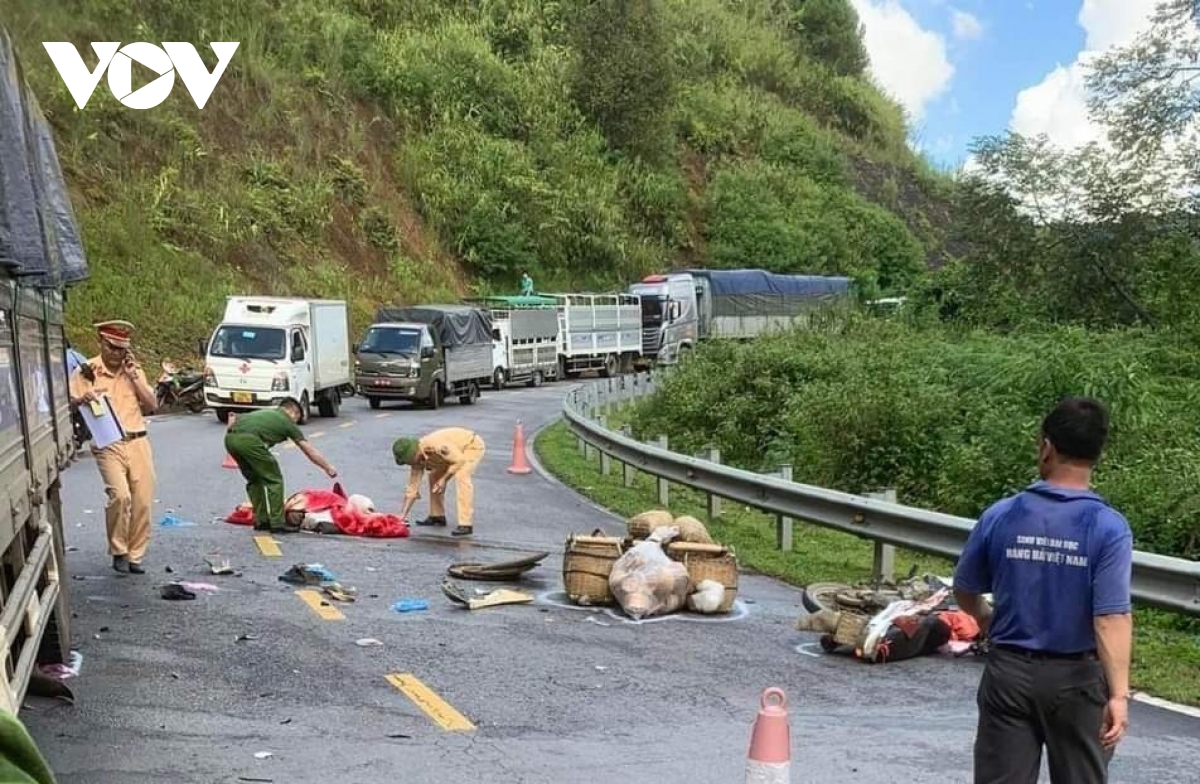 The scene of the accident
At the above time, a motorcycle with license plate 26N1-174.45 driven by Mr. Luu Tien Thanh, born in 1971, in the village of Tro, Chieng Pha, Thuan Chau, Son La, went in the direction of Tuan Giao (Dien Bien). In Son La, there was an accident with a car with license plate 26H-006.26, driven by Quang Van Tam, born in 1992, residing in Hom village, Chieng Co, Son La city, driving in the opposite direction.
As a result of the accident, Mr. Luu Tien Thanh died on the spot. Motorcycles were badly damaged, cars were slightly damaged.
Preliminary determination of the initial cause of the accident was that the motorcyclist was driving in the wrong lane.