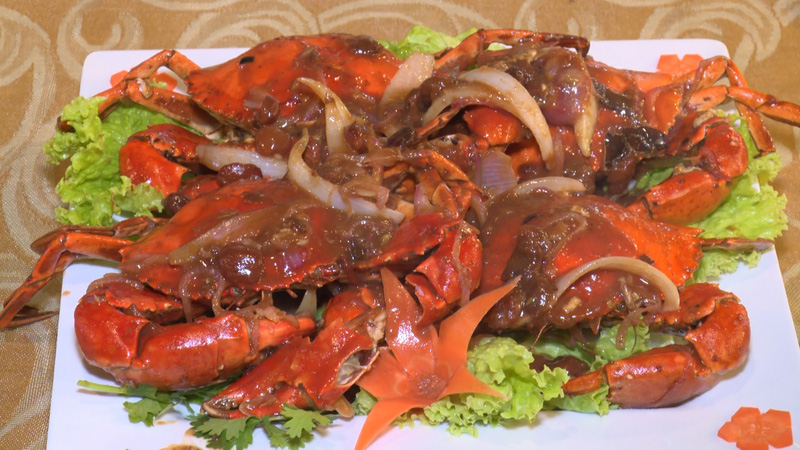 Patient TTTN (19 years old, residing in Long Ho district, Vinh Long province) was admitted to the hospital with cyanosis of the extremities, purple lips, cold hands and feet, weak pulse, unmeasurable blood pressure, 120 times rapid heart rate. /minute. Then, dangerous ventricular arrhythmias.
The patient's family said: About 3 weeks after giving birth, while in the hospital at the Department of Obstetrics and Gynecology, there was a history of drug allergy of unknown type and previous allergy to sea crabs. About 3 hours from the hospital admission, the patient ate sea crabs and about 3 hours later appeared red, itchy skin.
However, the patient remains at home. After that, the patient's family discovered that the patient's limbs were cold and tired, so they quickly took the patient to the emergency at Vinh Long Xuyen A General Hospital.
Here, doctors accurately identify the patient with severe anaphylaxis and handle it quickly, and advise family members on the treatment direction for the patient.
The doctor gave the patient oxygen through the nasal tube, rapid infusion, intramuscular adrenaline injection 2 times every 3 minutes but did not respond and the patient progressed worse, breathing difficulty and vomiting. Immediately, the doctors quickly decided to use intravenous adrenaline 1/10000.
After 2 minutes of emergency, the patient got better, had a radial pulse, and a blood pressure of 70/40 mmHg. The doctor continued to give the patient an intravenous infusion of adrenaline to maintain a combination of antihistamines and corticosteroids. The patient gradually stabilized, blood pressure measured 100/60 to 110/70 mmHg.
After that, the patient was transferred to the Intensive Care Unit for maintenance treatment and monitoring for re-shock status, if any. After more than 1 day, the patient got better and transferred to the Department of General Internal Medicine for stable treatment.
Through this case, doctors recommend: People must be very careful in choosing foods when eating. In particular, patients with a history of previous food allergies should be more careful.
When eating foods with a high risk of causing allergies or of unknown origin, if you see any unusual signs such as: rash, dizziness, nausea, difficulty breathing, you should take them to the nearest medical facility for treatment. timely handling.