The COVID-19 prevention closure orders in Shanghai (China) are likely to change across the city's 16 districts as some have reached the "Zero COVID" target. However, residents here said that travel restrictions will generally remain in place until the end of May due to the city government's concerns about a re-epidemic outbreak, despite the number of new cases of COVID- 19 in Shanghai has dropped recently.
The government of China's largest city with more than 25 million people is accelerating and expanding efforts to transfer close contacts of COVID-19 positive patients to isolation centers. Many residents said they were asked to move to isolation facilities despite having negative test results, after cases of infection appeared in the neighborhood where they live.
Other residents said they were told on May 7 that they were not allowed to leave their neighborhood or their homes, nor to accept one-week deliveries as part of efforts to reach their goals. "no cases at the community level".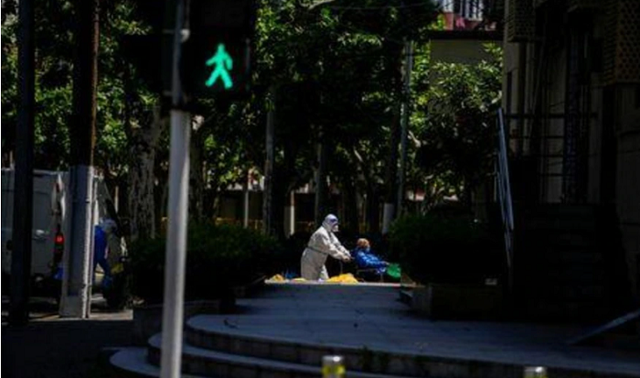 A blockaded residential area in Shanghai, China, May 5, 2022 (Photo: Reuters)
Shanghai has reported thousands of new cases of COVID-19 every day, mostly in locked-down areas such as central isolation facilities, "closed-circle" managed facilities and homes where Residents are not allowed to go out.
Ending community spread of COVID-19 outside of such areas is a difficult turning point in cities like Shenzhen, which in April allowed public transport to resume operations. and people can go to the office to work.
The city of Shanghai has struggled to end community transmission in the face of a potentially fast-spreading variant of Omicron.